Divi Hosting by Cloudways is packed full of features including security, SMTP, staging and cloning tools, backups, and team collaboration tools. Cloudways uses cloud storage, which ensures a speedy site for your visitors. Because of this, we've partnered with Cloudways to bring this excellent choice for hosting to our subscribers. In this post, we'll cover everything you need to know to get started with Divi Cloudways Hosting!
Let's get started!
1. Setting up a New Divi Website on Cloudways in Minutes
As an Elegant Themes member, you're eligible to sign up for Divi Hosting by Cloudways. Divi comes pre-installed, which makes setup a breeze. Additionally, Cloudways makes it simple to install as many sites as you'd like — in one click. In this article, we walk you through the steps to sign up for Cloudways, as well as have you up and running in around 10 minutes.
View Tutorial
2. Setting up the Perfect Divi Server in Cloudways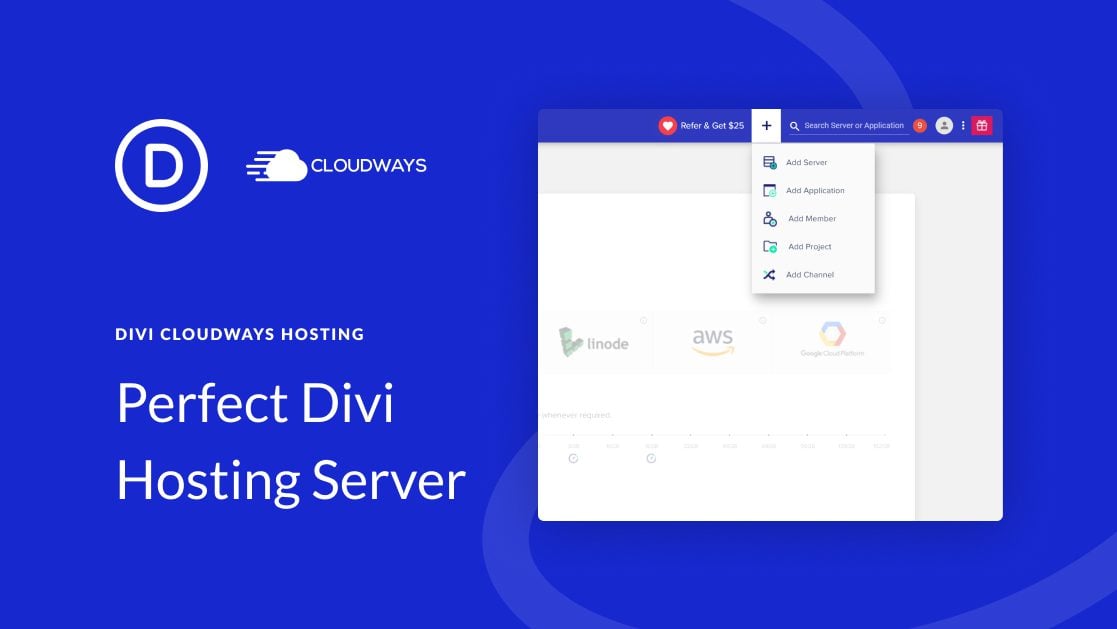 One of the best features of Divi Hosting by Cloudways is the ability to choose how your server is configured. Cloudways comes configured to meet Elegant Themes standards, and you can change many aspects of the server's configuration. We discuss setting up a real cron job, and why you might want to. Additionally, we cover email, SMTP, domain verification, and ways to make your server even faster.
View Tutorial
3. Setting up SMTP Email with Divi Hosting by Cloudways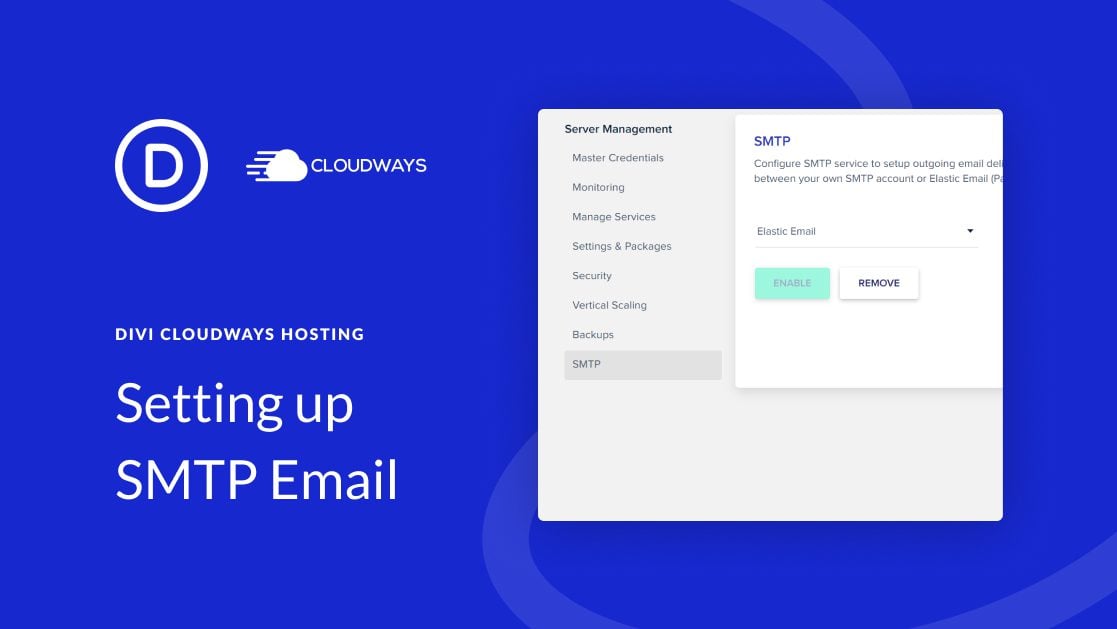 Email is still widely considered the best method to contact customers, and gain new ones. In fact, 99% of people check their email on a daily basis. In this post, we discuss the Divi Cloudways hosting SMTP feature. We'll explain what it is and why you need it. Additionally, we give you an overview of each SMTP service available with Cloudways. Lastly, we explain how to set up each one.
View Tutorial
4. Using the Staging & Cloning Tools on Cloudways Divi Hosting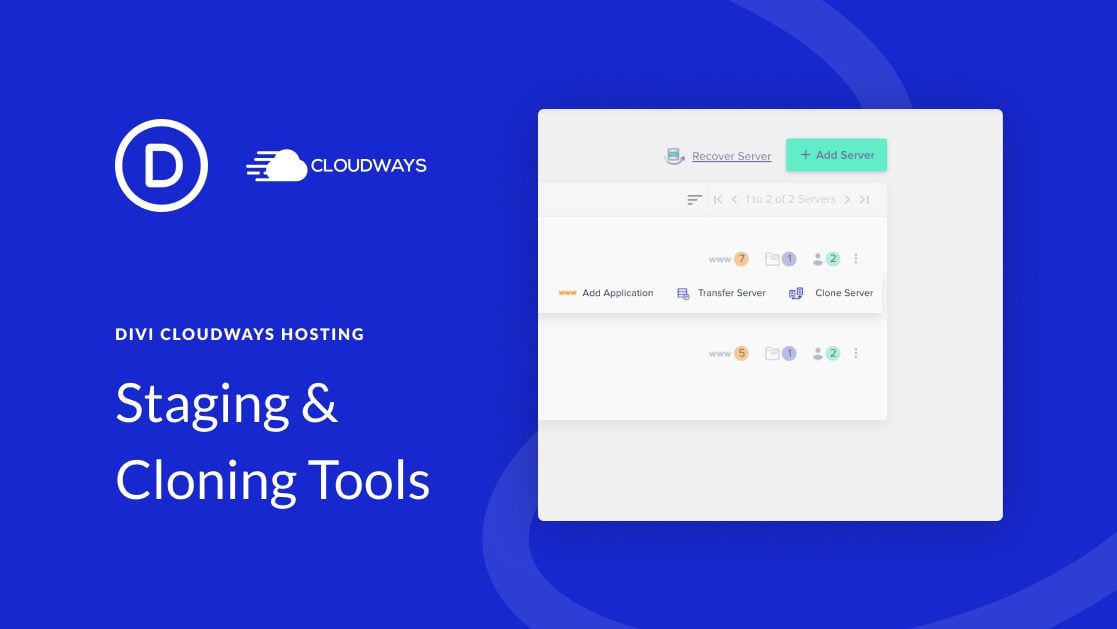 If you are a developer, you know the importance of using a staging site. Staging sites can keep your site hidden while you work on it. Additionally, staging sites allow users to test out new functionality
[…]
This article was written by Deanna McLean and originally published on Elegant Themes Blog.