Are you a photographer?
If you are, you might want to consider starting a website for your business and showcasing your past works. It will help you to get more clients from search engines. That means more revenue for you.
Anyway, we always recommend self-hosted WordPress for creating blogs and websites. We do the same for photographers. With WordPress and a photography theme, we will be able to easily create the website.
All you need to take care of is, a WordPress plugin for managing your images, gallery, etc… There are so many WordPress gallery plugins are available. In our experience, Imagely's NextGEN Gallery is one of the popular, easy to use one.
And in this post, we will be showing you the complete NextGEN Gallery pro review.
NextGEN Gallery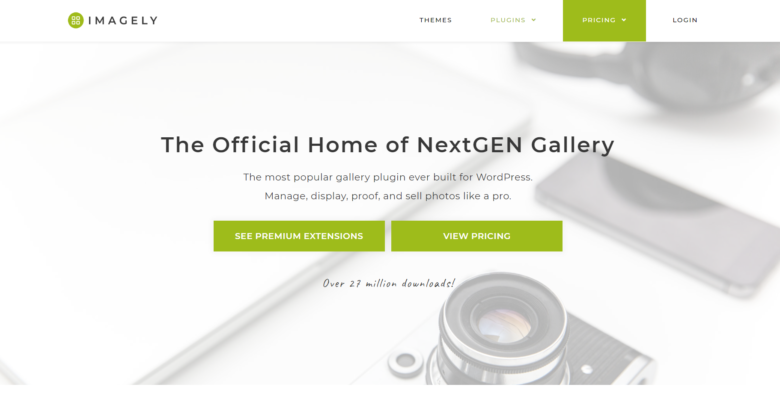 NextGEN Gallery is a freemium WordPress gallery plugin created by the fine folks from Imagely. And thankfully, the free version plugin (NextGEN Gallery) can be downloaded from the official WordPress plugins repository.
For creating a basic thumbnail gallery, slideshow, list album, compact album, and more, the free version plugin is good enough. When you need more features and better support from the author, you might want to consider using the premium version of it.
Well, since most website visitors are professional bloggers and business owners, we will be reviewing the premium version of NextGEN Gallery in this post.
So, let's get into it!
Here's a short video intro of the plugin:
Features
What makes NextGEN Gallery Pro different from others? Probably, they offer better features and integrations than their competitors. Here, in this section, we will show you the features which you need to check at the plugin.
Optimized For Speed
Worried about your website's loading time?
A caching plugin like WP Rocket will make your blog faster enough. But, if you are still using a bloated theme and poorly coded plugins, you will see extra loading
[…]
This article was written by Editorial Staff and originally published on WPArena.