Using geolocation services can be very important for website owners who want to create a more personalized experience for their visitors. This personalized experience can bring new visitors as well as retain existing ones. For example, having the website load in the local language, displaying the right currency, and other small improvements can be very helpful and welcoming to your visitors.
IPWhoIs
On the other hand, geolocation services can also help you decide if it is worth investing in additional languages. IPWhoIs is an IP Location API that allows you to do exactly this. The feature set and everything they offer is top-notch, and this tool is industry-leading.
IPWhoIs is an API service design for quick and easy integration of IP geolocation into any of your scripts or websites. There is no need to install or set up any local libraries or perform updates. Its neural network analyzes multiple sources and updates the database in real-time. On top of that, it is easy to integrate since you can choose to receive results in JSON, XML, or CSV format.
There are many use cases where IPWhoIs can be used. For example, filtering website traffic, customizing content based on location, displaying full country names, auto-completing forms, etc., are just some use cases where you can benefit from this kind of tool.
Using client location retrieved with IPWhoIs, you can improve on behavioral factors by displaying their local language, setting up advertising targeting, and filling in the form fields with the country name, city name, phone code, currency, etc. Plus, you can detect any fraudulent activity by comparing the provided information.
Also, if you are handling multiple time zones, you may encounter some challenging tasks as a developer. The IPWhoIs tool also provides a time zone API that returns data about the name of the time zone, time offset from UTC, and summertime, which you can present to the visitor In the format familiar to them.
Aside from those mentioned above, one great benefit is the possibility of displaying local currencies. You can get the currency name, ISO code, currency symbol, and the current exchange rate with the US dollar, thus automatically converting prices depending on the location.
Features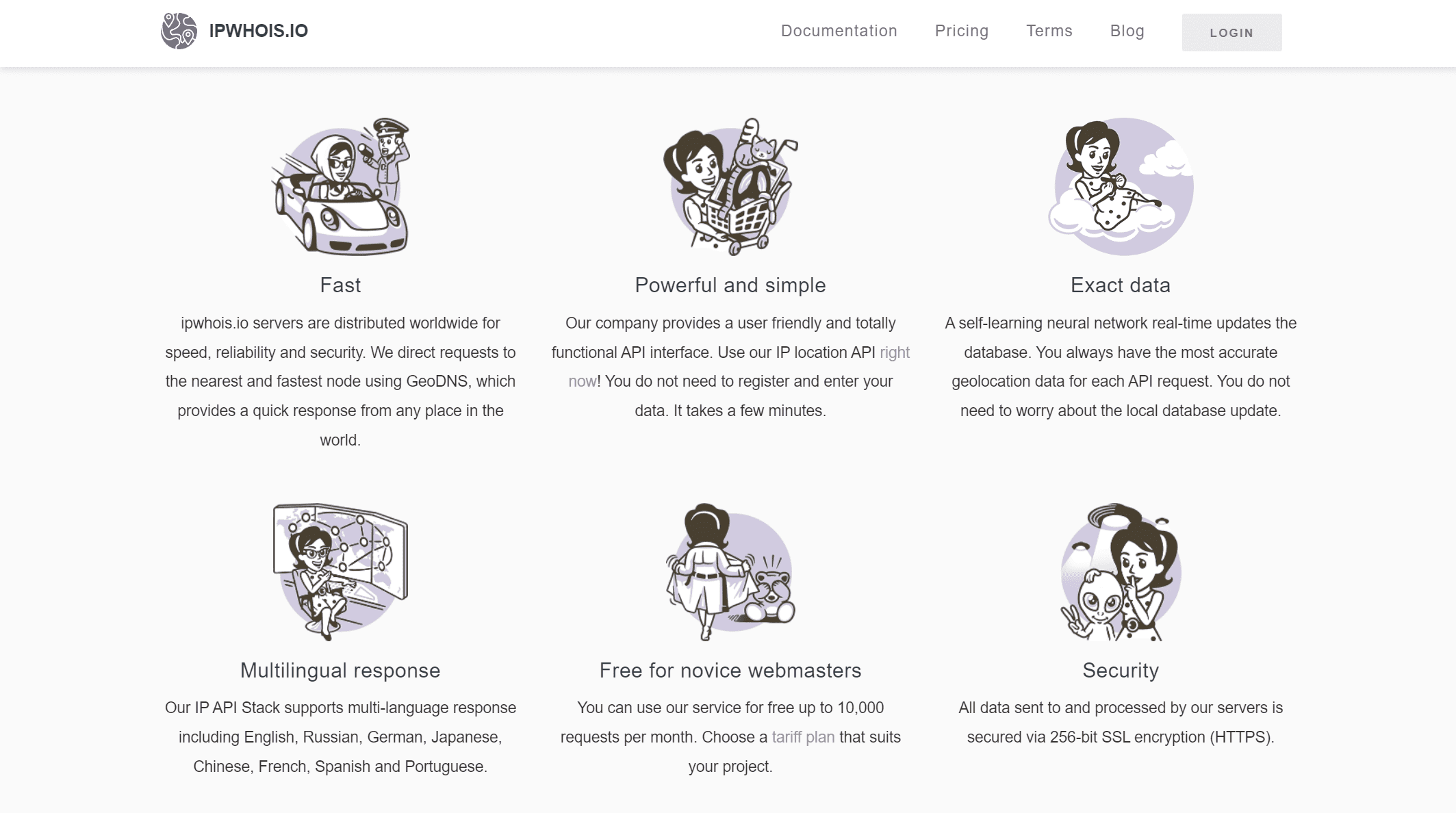 As with all online tools, we all want to see which features are offered and what we get for our money. Along with the above-mentioned potential use cases and benefits you can receive from this tool, we will also mention some of the key features offered with IPWhoIs.
Its servers are placed worldwide, which provides great speed, reliability, and security. This is accomplished by directing the requests to the nearest and fastest nodes using GeoDNS, providing a quick response from anywhere. The API user interface is intuitive and user-friendly, making it
[…]
This article was written by Muhamed Delihasanovic and originally published on WP Newsify.