A
re you trying to find a way to make alluring graphics for your blog posts and social media? In this article, we'll compare Canva vs. Adobe Creative Cloud Express for making graphics that are fast, easy, and free.
Good news! It's easier than ever to make beautiful graphics.
When starting a new blog, in the past, making graphics for it was hard. You'd need design training and expensive software. Or you'd have to spend a lot of money on a designer. Those have their place, and sometimes it pays off to invest in new skills or hire a pro.
But sometimes you need graphics fast. 
With Canva or Adobe Creative Cloud Express, you can make graphics all by yourself. They offer powerful design tools that work right inside your web browser. No downloading complicated apps required!
Which one should you use? Short answer: both are amazing and pretty equally powerful.
To help you choose which tool is best for your needs, we'll compare Canva vs. Adobe Creative Cloud Express and make some recommendations.
Let's get to it!
What is Canva?
Canva is a super popular online design tool. The company was started in 2013 and it's based in Australia.
The Canva design tool is browser-based so you can use it with your favorite web browser. Canva makes it easy to work with layered graphics to produce professional results.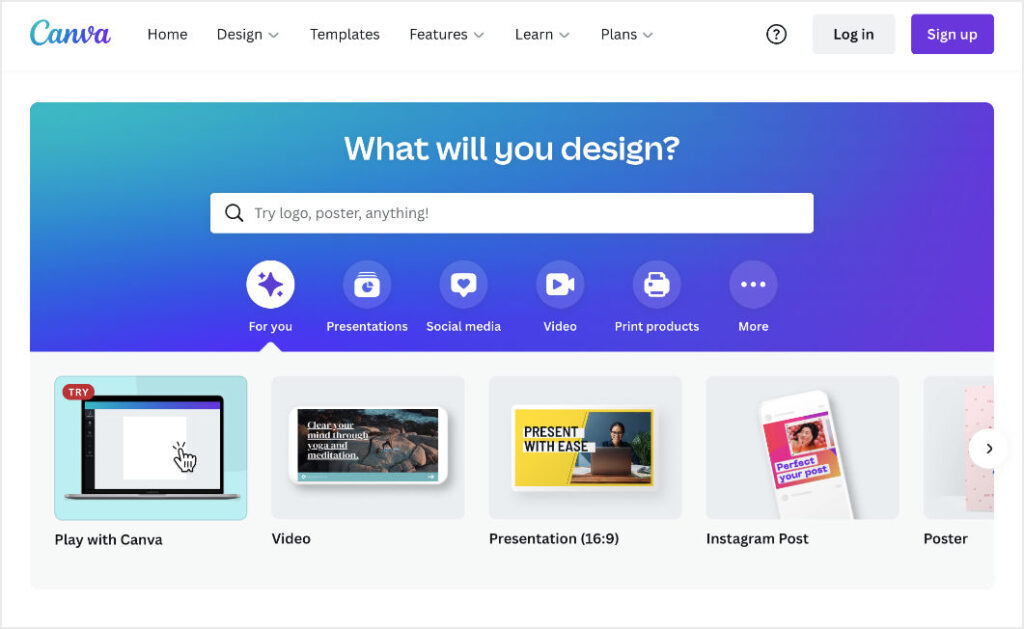 Using the Canva web app is similar to using professional design software like Adobe, Affinity, or Sketch. But it's way easier to use.
You don't have to download and install any software. You can jump on and work from any computer, anywhere, as long as you have an internet connection.
Canva has a free version that can do most of what you can ever imagine needing. You can easily get started with pre-made templates or make custom graphics from scratch.
It's quick, free, and easy. But you can achieve professional design results.
You can imagine why Canva has grown very popular very fast. They have more than 60 million users. It's estimated 500,000+ of those users are paying users.
? Get a free Canva account
There is also the Canva Pro plan that comes with advanced features for individual users or teams. They even offer Canva Pro free to registered NGOs and non-profit organizations.
What is Adobe Creative Cloud Express?
Adobe is a very established software company. They specialize in design and creative software. They've been around since 1982. Their headquarters is in the Silicon Valley (San Jose, near San Francisco in California). 
Adobe makes the industry-standard Photoshop.
[…]
This article was written by Allison and originally published on Blog Tyrant.