You often hear about the importance of landing pages for businesses. 💼 Perhaps you've already read some articles focusing on landing page tips or on best practices when creating them. However, this is all just a theory. A better way to get insight into what your own landing page should look like is to analyze actual landing page examples that real brands use.
The goal 🎯 of this post is exactly that – to show you various examples of landing pages from existing online brands. This will help you understand how successful companies utilize this marketing tool.
👉 In this article, we'll feature 30 real landing page examples from brands that you have heard about before—or at least most of them.
Real landing page examples for your inspiration
Let's talk about each landing page individually to understand what's interesting about it and why it works. The landing pages are listed in no particular order.
Copyblogger
This landing page is an example of one that uses long-form copy. It takes an informative approach to achieve its promotional goals. Its purpose is to make you sign up for the Copyblogger membership.
The company relies on the fact that information is power. It believes that if they make their potential customers more aware of what they're being asked to buy, that those readers will be more likely to make a conscious buying decision. As a result, this will expand Copyblogger's membership community.
It's worth noting that the first call to action on this page shows up near the end of the content and repeats itself several times afterward, urging people to join.
Codecademy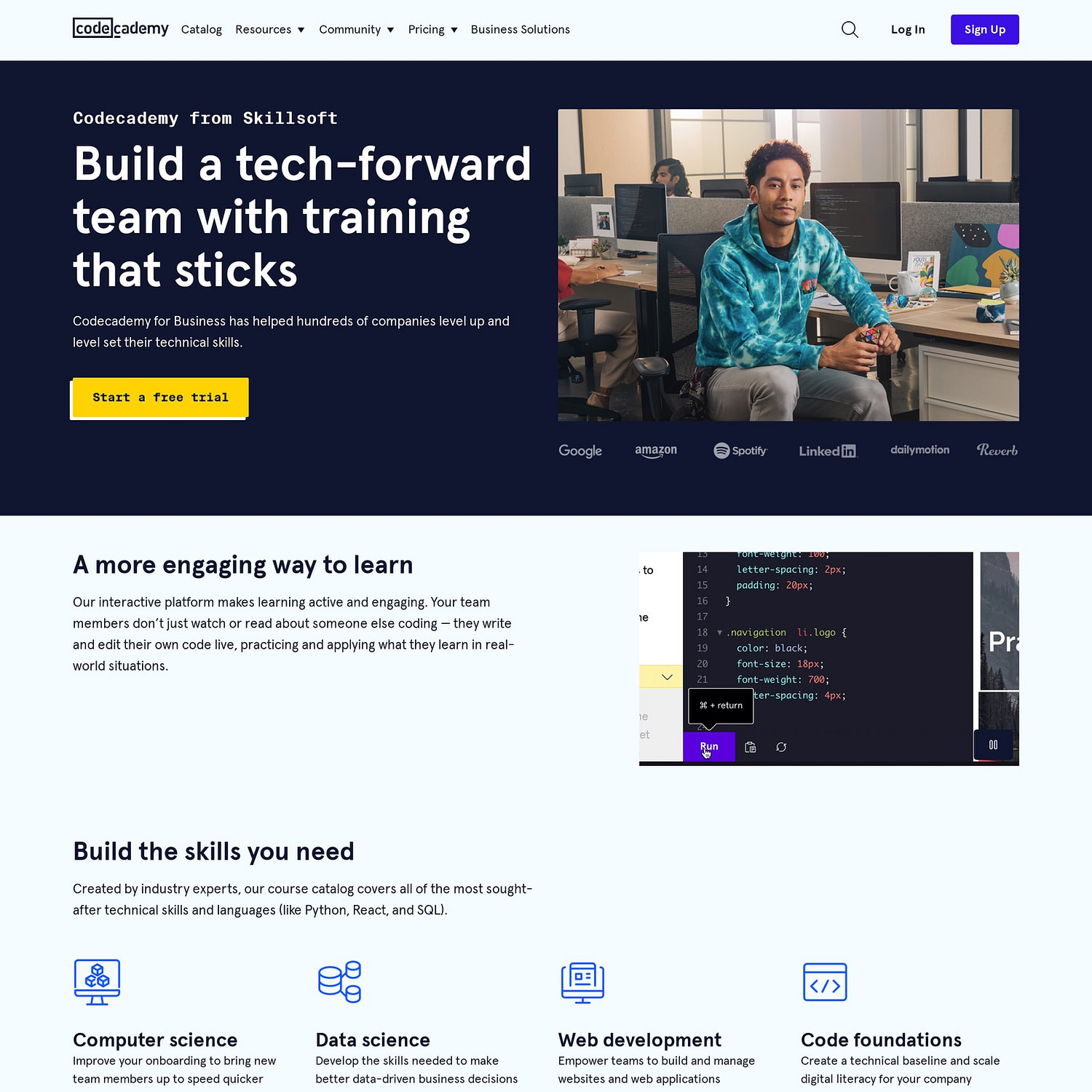 Codecademy's training for businesses has a landing page that highlights what you receive, as a company, if you join their program. It's a visually enticing page that comes with calls to action that reflect Codecademy's brand.
With a concise summary of what their business plan offers, this landing page checks it all in terms of must-have elements that bring in results.
Airbnb