Are you looking for the best CRM software for your business? CRM software, which stands for customer relationship management, is an all-in-one software solution that allows you to easily manage your business's prospects, leads, and customers.
You can store all of your prospects, leads, and customers' contact information, add notes, make calls, send emails, schedule appointments, manage your pipeline, create reports, and much more — all without having to leave the CRM software.
There is a lot of outstanding CRM software out there, as well as a lot of CRM software that's lacking the features you need to manage your business contacts. So, how do you know which CRM software is the best for your business?
In this article, we'll compare the best and most popular CRM software for business, so you can find the one that works for you.
Let's get started.
What is the Best CRM Software
HubSpot – Best CRM Software for Beginners
Constant Contact – Best CRM for Email Marketing
PipeDrive – Inexpensive Sales CRM
GreenRope – All-in-One CRM
Freshsales – CRM for Small Businesses
Drip – Best eCommerce CRM
SalesForce – Best Sales CRM
Streak – Free CRM in Your Inbox
Agile CRM – Yet Another Sales CRM
1. HubSpot – Best CRM Software for Beginners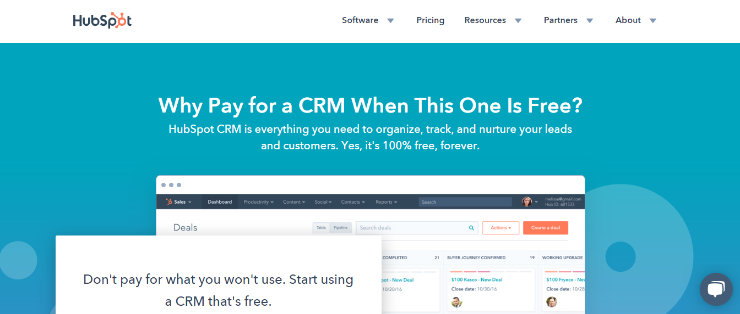 Arguably one of the most popular CRM software is HubSpot. HubSpot CRM is a simple, easy to use CRM software that's perfect for beginners, solopreneurs, and startups. The web-based CRM solution allows you to easily manage your contacts and recent contact activity.
With HubSpot, you can organize your contacts and get an up-to-the-minute view of your entire sales funnel with their clean, visual dashboard. You can easily sort your contacts by deals won and lost, appointment scheduled, specific time period, and more. You can even create your own customized filters to sort your contacts exactly to your needs.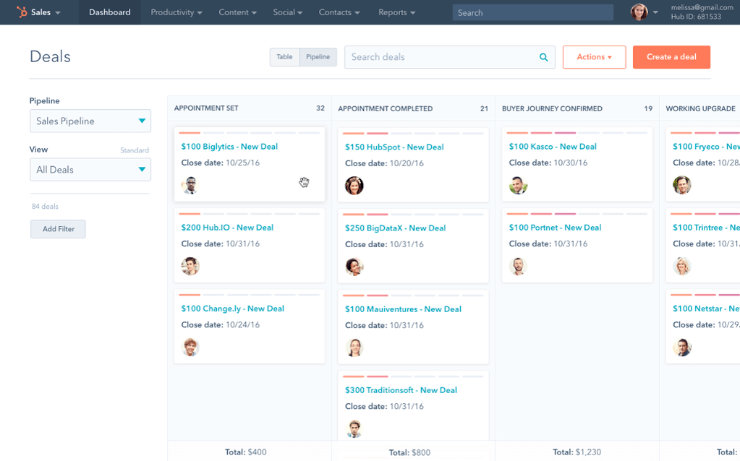 HubSpot CRM also comes with a number of features straight out of the box. Aside from contact management, HubSpot CRM offers email scheduling, tasks, deals,
[…]
This article was written by Editorial Team and originally published on IsItWP – Free WordPress Theme Detector.