Have you ever updated a plugin or theme on your WordPress site and were surprised by the unwelcome confusing errors like:
500 Internal Server: The server encountered an internal error or misconfiguration and was unable to complete your request…
503 Service Temporarily Unavailable"
…been minutes away from howling in frustration?
Cloudways is here for you!
After a thorough BETA phase, our latest SafeUpdates feature for WordPress is now in General Availability. We asked 300 BETA users to play with SafeUpdates and help us debug and improve it. And while the SafeUpdates add-on is now ready for the general public, we will not stop adding more functionality in the future! Now, let's dive into the details of this exciting release.
"Cloudways once again hit the ball out of the park with SafeUpdates. I've tried other vendors, but they are nothing but an automatic backup taken before the update. The safety lies only in the immediacy of the backup and I still have to verify nothing is broken. Cloudways verifies updates in several ways, including using a staging site for testing and checking for site appearance problems. I have not had a single incident of SafeUpdates breaking a site during Beta. Once again, Cloudways has proven to be the single best decision I've made since becoming a WordPress professional 8 years ago."
Patricia Dumond
Owner, wpXPRESS
What Is SafeUpdates on Cloudways?
SafeUpdates is an optional add-on that allows busy web creators and business owners to fully automate the detection, testing, and deployment of core, theme, and plugin updates on WordPress within a few clicks.
You can select and perform these updates on the spot or schedule them for later directly via the Cloudways Management Platform. It doesn't get any easier or more secure than this.
There is so much value packed in this super easy-to-use feature. SafeUpdates triggers a diligent automated workflow that includes all the right steps to make you feel confident to schedule your updates and move on with tasks that matter the most for your business!
Join Our Webinar to Learn More!
On September 14th at 2 PM UTC, we will be holding a Cloudways Classroom Webinar about WordPress SafeUpdates & Securing WordPress with WP CLI.
Why Did We Come up With SafeUpdates?
Approximately 80% of Cloudways users host one or more WordPress and WooCommerce sites. And keeping their core, themes, and plugins updated is critical for performance boosts, bug fixes, and to prevent hackers from exploiting vulnerabilities in old versions. (Not to mention all the cool features new versions give you access to.)
But, keeping up with these updates is time-consuming and risky, especially for mission-critical websites; even minor ones pose the risk of breaking your website or leaving you with any number of visual/technical issues.
Performing updates includes the tedious task of validating that everything works fine and relies on a perfect backup to roll back to in case things go awry. Doing this safely and correctly involves many moving parts: taking a fresh backup, testing an update on staging, making sure nothing breaks, and then pushing the changes live.
And well, Cloudways' SafeUpdates does it on the fly for our customers. A difficult multi-step process that requires ample human and technical resources transforms into an easy click that multiplies WordPress users' revenue opportunities. Abracadabra!
Who Is SafeUpdates For?
SafeUpdates is for anyone who wishes to focus on their business needs, not routine maintenance tasks. Do you recognize yourself as one of those people? Then SafeUpdates is for you.
Digital Agencies
Worried about missing updates on your mission-critical websites? With auto-detection and multiple testing before live changes, your websites are kept secure at all times, making SafeUpdates your agency's right hand!
Spending too much time & company resources on manually maintaining WordPress sites? Set SafeUpdates to automate your website's core, plugin, and theme updates and save hundreds of hours of work and dollars every month.
Want to automate and increase your profit margins? Streamline operations and maintenance work on the Cloudways platform to cut down on costs dramatically. Manage everything from a single dashboard: updates, team collaboration, staging, site cloning, automatic off-site backups, 1-click restore, and more.
Developers and Freelancers
Hating forced updates or lacking confidence in maintenance plugins? With SafeUpdates, you choose the updates to automate or perform on demand.
Looking for new revenue opportunities? Add premium WordPress maintenance services to your portfolio using SafeUpdates to organize your work. Or, bundle it with existing services and increase your profit margins by saving time from manual work.
Ecommerce, SMBs, and Bloggers
Wasting time on tasks that do not generate revenue? Save hours of non-billable WordPress maintenance work or third-party plugins to keep your site updated and secure at all times. Schedule SafeUpdates feeling confident that no update will break your site.
How Does SafeUpdates Work?
Taking a fresh off-site backup, spinning a staging site for safe testing, and automatically rolling back in case of an issue is just the bare minimum.
Testing is where the magic happens.
Our system tests both in staging and live environments, including Visual Regression Testing (VRT), Performance testing, and multiple End-to-End functional tests to ensure the peace of mind that your site remains up and running at all times.
If something goes wrong, the system automatically rolls back to the fresh backup it took in the beginning and sends you a detailed email with the issues. You can also set your email notifications for each scenario.
How Much Will It Cost Me?
Manual update and maintenance work may cost you anywhere between $15 to $150 per hour in the market. However, our pricing strategy for SafeUpdates is purely driven by our desire to make it the right hand for web creators and business owners regardless of location or business size.
With Cloudways, SafeUpdates starts at $3 per application for up to 5 websites and drops to $2/application for 6 sites and above. Add to that Cloudways' unmatched performance, expert support, and managed security so you get the best value for your money!
How Do You Activate SafeUpdates?
SafeUpdates is now available to the general public! Go to any WordPress application inside your Cloudways account, and you will find the "SafeUpdates" option at the bottom left under Application Management.
Check this article for more information on how to automate your WordPress updates with SafeUpdates. Plus, our customer success team is always available to help, so do not hesitate to reach out to us.
Finally, our desire to deliver incredible value and make the Cloudways platform as simple and effective as possible for everyone shows no signs of slowing down. So, activate SafeUpdates, explore our other add-ons, and keep an eye on what's coming next; the future is with Cloudways.
Start Creating Web Apps on Managed Cloud Servers Now
Easy Web App Deployment for Agencies, Developers and E-Commerce Industry.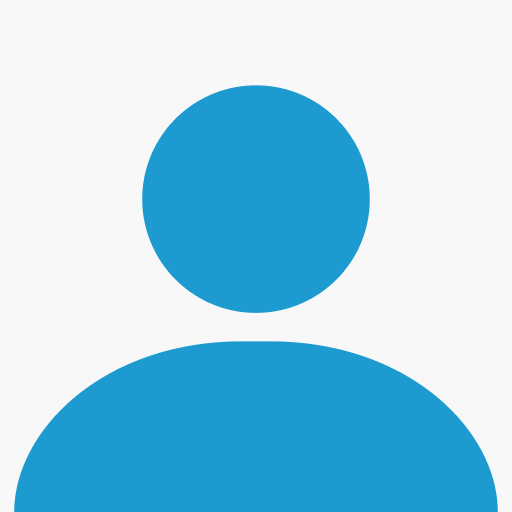 Marianna Siouti
Marianna Siouti is a Product Marketing Manager at Cloudways. She has over 14 years of experience in the hosting industry, in Marketing and Product. She is someone who falls in love with problems and works towards solving them with technology. You will find her working remotely from warm places, or on LinkedIn.
×
Get Our Newsletter
Be the first to get the latest updates and tutorials.

Thankyou for Subscribing Us!
Keep reading the article at The Official Cloudways Blog. The article was originally written by Marianna Siouti on 2022-09-09 03:01:50.

The article was hand-picked and curated for you by the Editorial Team of WP Archives.