On busy working days, when you need to submit the appropriate form, overviews, surveys, or similar, you don't have time to wander around for some of the best choices for work. Also, you don't want to or don't know how to code and need a tool that doesn't require painstakingly code skills. We bring solutions to your problems through this article and our list of tools that could be a good choice for work.
Forms are crucial for every business because they help collect data and feedback from customers, do market research, or capture leads. That's why it's extremely important to have the best tool for creating forms that will give the best results in the shortest possible time.
If this is what you want, continue reading the article and find below the list of the best form builder tools in 2022.
The FormDesigner is a powerful form builder tool that lets users create quizzes, surveys, calculators, online appointments, tests, and much more without needing a programmer or designer.
This tool uses a drag-and-drop editor with advanced design options that can help you create a fully responsible look. Additionally, users can choose from 90 form templates, 30 different question categories, and many additional configuration settings that can help users create unique forms.
FormDesigner also offers integrations with the Analytics tab on your website to help you make data-driven decisions. 
 The price of this form builder tool is $59 for a one-time purchase.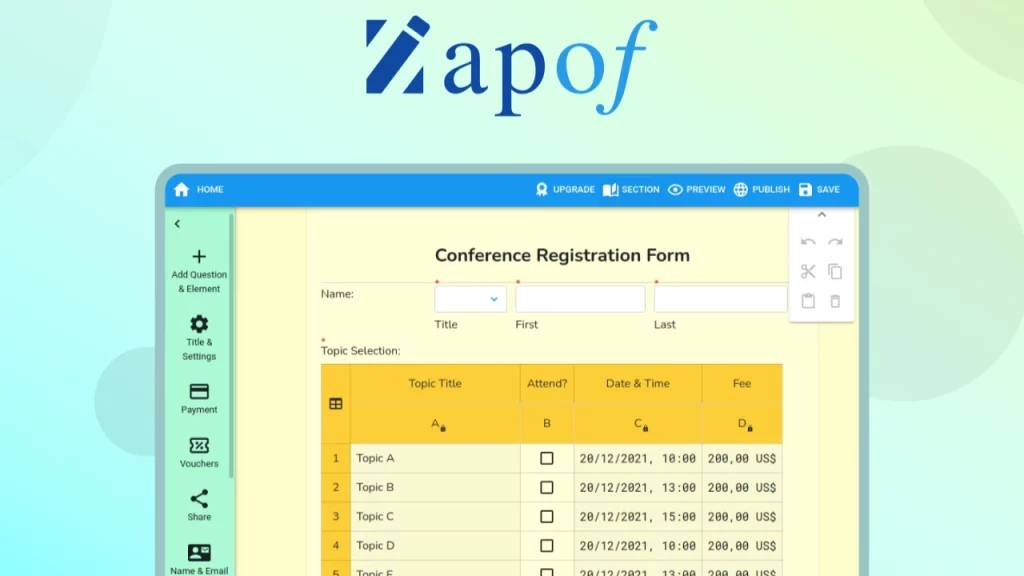 The most significant trait of the Zapof form builder tool is the vast array of users' assets.
With Zapof, users can use various formats to create signup forms (currency, text or styled text, numeric, text, styled text, phone, email, SSN, date, and time), or multistep signup forms, rating scales, checkbox or yes/no fields.
Also, users can upload images and files to the forms, create tables that support 12 different data types, or even add spreadsheets with Excel-compatible functions.
Additional tool options include email notifications, reusable forms, downloadable confirmation or receipt, Submission ID, or CAPTCHA protection.
Users can choose from the library of beautiful form templates to create responsive designs for all devices.
The price of this form builder tool is $39 for a one-time purchase.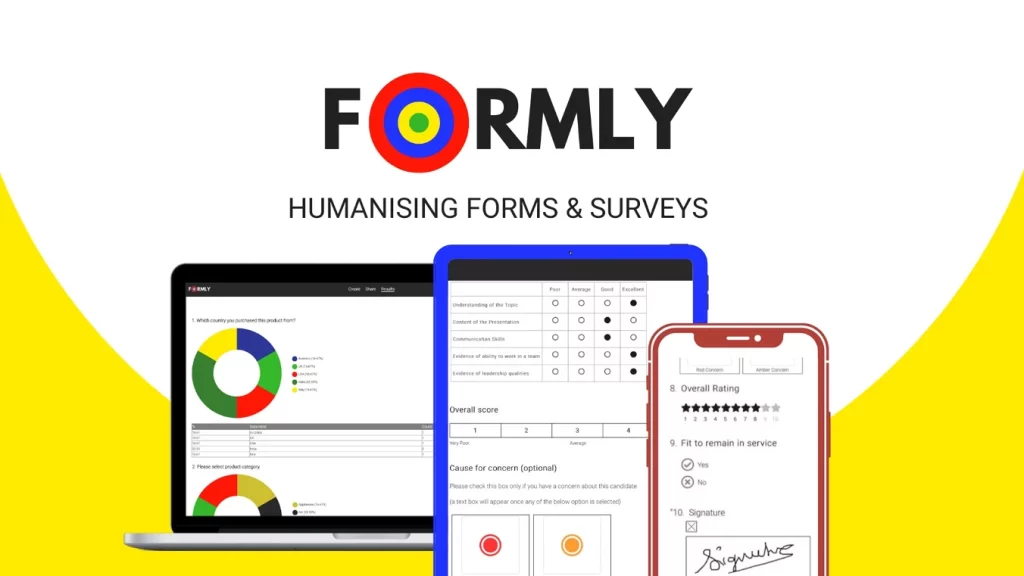 "Humanising Forms and Surveys "is what Formly claims to do. 
This best form builder tool helps users collect high-quality data about the business and the website. Some of the key features of this tool offers include
[…]
This article was written by Natasa Tomic and originally published on WP Pluginsify.