Are you looking for a security solution for your website? Do you want to know if SiteLock is the right choice for you?
SiteLock is a popular WordPress security provider to find and fix malicious activity on your website. It helps protect your website, business reputation, and customers from cyber threats and hackers.

In this SiteLock review, we'll go over the features, pricing, and other factors to determine whether SiteLock offers everything you need to protect your website from hackers, malware, and security threats.
We'll be reviewing the SiteLock platform in-depth, so we've created a table of contents for you to make it easier to navigate this post. Feel free to skip to the section that interests you the most.
SiteLock Overview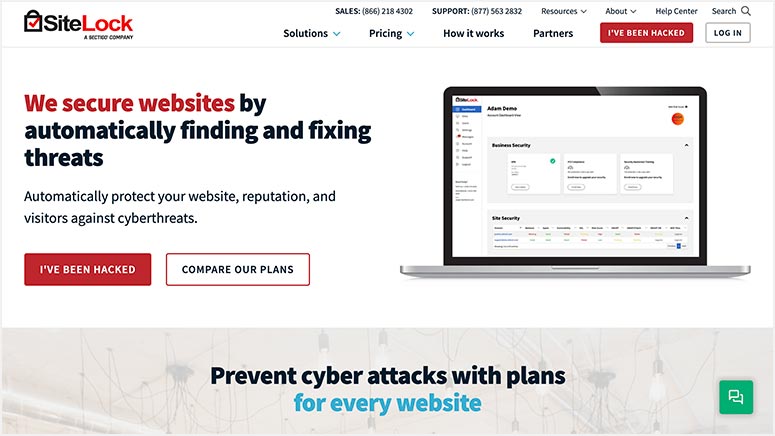 SiteLock is a popular cloud-based website security scanner and malware removal service on the market. It provides several web and mobile security solutions to protect your website and keep hackers away.
The best part about SiteLock is that it automatically detects malware and initiates the removal process, ensuring your website remains secure. It also provides database protection and vulnerability patches to prevent all kinds of cyber attacks.
SiteLock is PCI (Payment Card Industry) compliant and meets the industry security standards to provide top-notch service. It protects your WordPress site from:
SEO spam
Backdoors
Blocklist warnings
Hacking attempts
Malware threats
Malicious traffic
They offer a 911 service to respond to attacks and fix your website quickly. It's a premium service with external monitoring to ensure your WordPress website's complete safety and security.
SiteLock claims to fix a website in less than six hours. And, you get a money-back
[…]
This article was written by Waseem Abbas and originally published on IsItWP – Free WordPress Theme Detector.