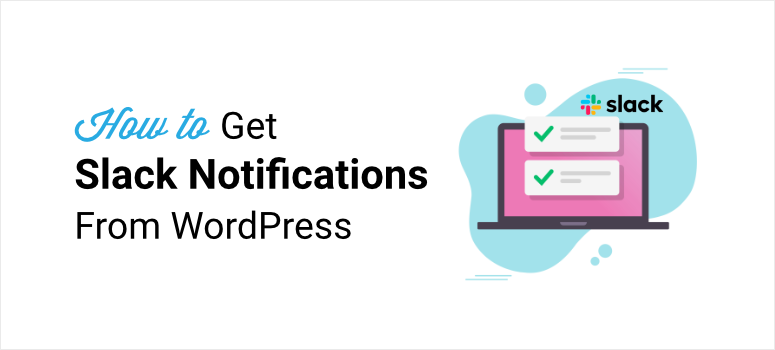 Want a quick and simple way to send Slack notifications from your WordPress site?
With the help of a powerful tool like Zapier, you can easily get automated notifications on your Slack workspace from your website. You can send a direct message to a team member or a Slack channel to keep everyone updated. 
In this article, we'll show you how to connect your WordPress site with Slack using Zapier in just 3 steps.
Sending WordPress Slack Notifications Using Zapier

Zapier is an online platform that lets you create automated workflows by connecting multiple applications and services. It offers integrations with over 3000 apps like Google Sheet, Twitter, Gmail, and Slack. 
Zapier workflows (also known as a Zap) are made up of 2 parts: Trigger and Action. The trigger is what initiates the whole process and the action is the result of the workflow or the task performed. 
Zapier connects with tons of apps and CMS like WordPress to automate manual tasks and help organize your projects. 
Using its Slack + WordPress integration, you can send automated Slack notifications about website updates in no time. With this, you get options to send notifications to Slack for triggers like the following:
New comment on your blog or webpage
User uploads new media such as images or videos on your site
Team member publishes a new blog post
A new WordPress user is created
Purchase order is made
There are tons of triggers you can use. And as for actions, you aren't limited to Slack notifications. You can even invite users to a Slack channel and create new channels directly from your WordPress site with Zapier. 
In this tutorial, you'll learn how to get automated messages on your Slack workspace when a user publishes a new post in WordPress. But the steps will remain the same for setting up other Zaps as well.
Before we start, you'll need to create a Zapier account if you don't already have one. 
Then,
[…]
This article was written by Editorial Team and originally published on IsItWP – Free WordPress Theme Detector.