W
ant to easily display social media feeds on your blog? In this Smash Balloon review, we'll go over its pros and cons to find out if it's the best social media feeds plugin. 
If you have a social media presence and have recently started a blog, embedding social media feeds on your site is a great way to provide extra content to your readers. Plus, it can help you grow your social media following too. 
And you don't need to know anything about coding to embed social media feeds in WordPress; it's easy with the right tool. 
In this Smash Balloon review, we'll go over the features, performance, pricing, and more, so you can decide if it's the right social media feeds plugin for you.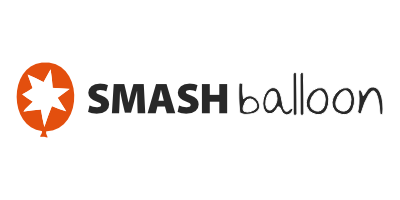 Pros:
Easy to Use
Lots of Customization Options
Display Multiple Feed Types
SEO Friendly
Mobile Responsive
Feed Backup and Smart Caching
Display Likes, Shares, Comments, and Reactions
Smash Balloon is the best WordPress social feeds plugin on the market with more than 1,300,000+ users worldwide. It's both easy to use and super powerful. You can quickly embed social media feeds anywhere on your WordPress website without writing any code.
Smash Balloon offers 5 different social feeds plugins to choose from: Instagram Feed Pro, Custom Facebook Feed Pro, Custom Twitter Feeds Pro, Feeds for YouTube Pro, and Social Wall Pro.
All of the feeds are completely customizable. You can choose from over a dozen feed layouts and they automatically adapt to your WordPress theme, font, and style to match your brand.
Get Smash Balloon Today!
Why Embed Social Feeds on Your Blog?
Before we dive into the Smash Balloon review, let's go over the benefits of displaying social media feeds on your blog. 
Grow Your Social Media Following and Engagement
Your blog readers might not know that you're on social media platforms like Instagram or Facebook. But by embedding your social media feeds on your blog, you can encourage them to follow you and interact with your posts. 
To boost your conversions and sales, you need to display social proof on your blog. With Smash Balloon, you can embed an Instagram hashtag feed on your blog to show off user-generated content. When your blog readers see that other people trust you, it will encourage them to become loyal readers, subscribers, and customers as well. 
Instead of having to manually publish new social content to your blog every time you create a new post, you can save time by embedding your feed directly onto your website. Your embedded social feeds will be automatically updated with the latest content so you can work on more important
[…]
This article was written by Allison and originally published on Blog Tyrant.