Want to quickly turn any text into professional videos? Then, you should try AI video generator tools.
Hands down, AI is the future. 
AI video generators help you create videos based on any text. 
With an AI video maker, you can produce high-quality videos from text with a virtual human presenter in only a few minutes.
How does the AI video maker work?
AI video makers use Artificial Intelligence (AI) to create videos by using data from a variety of sources, including text, images, and audio files. 
While human involvement is still necessary to provide some direction, AI video makers can create videos with little to no human input.
So how do they work? 
To make AI videos, choose any AI video maker such as Synthesia. Enter any text, choose an avatar, and generate the AI video.
The best part? No video editing is required. You don't even need to appear on your videos as most video generators offer a wide range of avatars (aka human presenters).
Here's what the AI-based avatars look like;
You can add images, music, and much more to your AI videos.
In this post, you'll find a handpicked list of FIVE amazing AI video generators to create videos for your business or brand.
Are you ready to find them out? Let's get started!
5 Powerful AI Video Makers to Use In 2022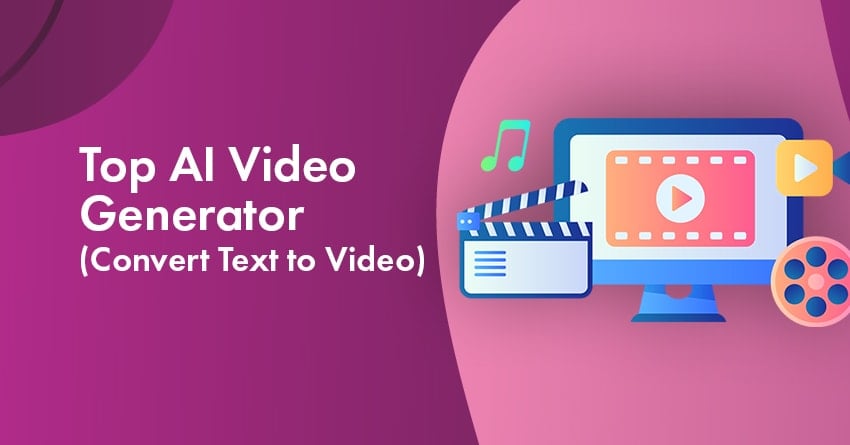 1. Synthesia.io
Synthesia is one of the incredible AI video generators that help you easily create realistic AI videos in just minutes.
If you're looking to create professional-looking videos on a budget, Syhthesia is an excellent choice for you.
There are only three steps to create your own AI video.  
First, choose your AI presenter (Synthesia offers more than 40 avatars for your AI videos) OR you can create your own avatar 
Second, enter your script for your AI video
Third, generate your AI video and then translate, download or stream it
Here's the example of an AI video created by Synthesia;
Features of Synthesia:
Here are some of the powerful features you'll get with Synthesia AI video maker;
Access to 40+ avatars to create realistic AI videos
The ability to create and use your own avatars to make videos
Supports 60+ languages
Access to over 30
[…]
This article was written by Anil Agarwal and originally published on BloggersPassion: Learn Blogging & SEO from Anil Agarwal.