Home /
Essentials /
Top 8 Best Wix Alternatives To Make Your Own Website/Blog (2021)
By Colin Newcomer
January 24, 2021
Unhappy with Wix – or perhaps just still considering your options? There are actually plenty of Wix alternatives that can offer a cheaper price or a simpler/more flexible website building experience (sometimes both!).
In this post, I've collected eight of your best options. Each of these alternatives is superior to Wix in some way — it could be price, simplicity, flexibility, features, etc. The key is that each one has some advantages over Wix that make it a good alternative.
Of course, it's tough to find a tool that's 100% better than Wix in all ways. There are always going to be pros and cons to going with any alternative, which I'll try to illuminate in this collection. Basically, for each tool, I'm going to tell you what it does better than Wix but also what it doesn't do as well as Wix.
But before getting to those tools, let's quickly run over some reasons why you might be looking for an alternative as I think this can help you focus your search and pick the right alternative for your needs.
Why Look for Wix Alternatives?
This isn't a complete list, but here's what I think are some of the biggest reasons to consider a Wix alternative.
Editing experience — this one is a bit subjective…but, at least personally, I don't find Wix's editor to be especially user-friendly. You can find alternatives that give you the same level of flexibility in a simpler package.
Flexibility — for a website builder, Wix is fairly flexible. But you can still find alternatives that are a lot more flexible, which is useful for membership sites, custom content sites, etc.
Templates — this is another subjective one, but I find Wix's templates to be pretty basic. You can find alternatives with better pre-built template options. Additionally, you can't switch Wix templates once you've chosen one, which is kind of limiting. You can find alternatives that make it easier to switch.
eCommerce support — Wix does let you create an eCommerce store. But if you're serious about building an online store, you can find much stronger alternatives for eCommerce.
Pricing — Wix is by no means expensive for a website builder, but you can still find more affordable alternatives if you're on a tight budget.
With those reasons explained, let's get into the top alternatives.
1. Self-Hosted WordPress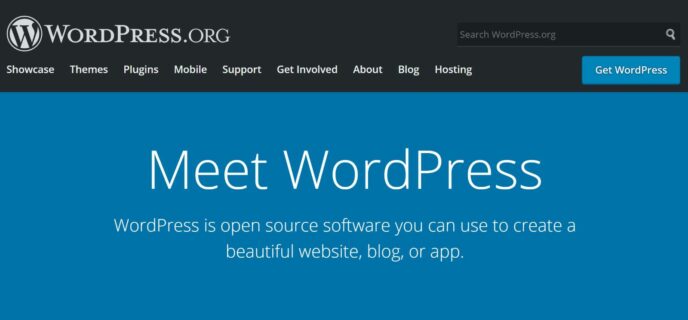 By
[…]
This article was written by Colin Newcomer and originally published on WinningWP.