EdTech are startup companies that specialize in the development of technologies in the field of education. The educational technology industry has offerings that include everything from distance learning to online games and applications that teach children to read, write, do math, or even train graduate students to do coding.
In addition, these startups provide a solution for automatic classroom content, student data management, and communication with administration and professors. Hundreds of companies are already generating revenue in this field. The growth of this industry is estimated at around 5% per year. Here are the top five EdTech SaaS startups in 2021.
1. Coursera
Coursera is ideal for all who want to change their career or hone their existing skills and knowledge. The desire to learn and change and the determination and perseverance will be enough to move you towards a better job and life! If you do not have time to audit additional live education or cannot invest financially in your education, visit Coursera and enjoy learning.
Coursera is an online SaaS educational platform that offers the opportunity to attend free courses and educational programs from the world's best universities. You can join most of the classes for free and only pay if you want a certificate.
You can also apply for financial aid or tuition and thus obtain certificates or diplomas free of charge. Coursera is used by millions of people worldwide, recognized and appreciated, and offers courses in various fields – ICT, psychology, marketing, design, business, law, programming, art.
2. Kahoot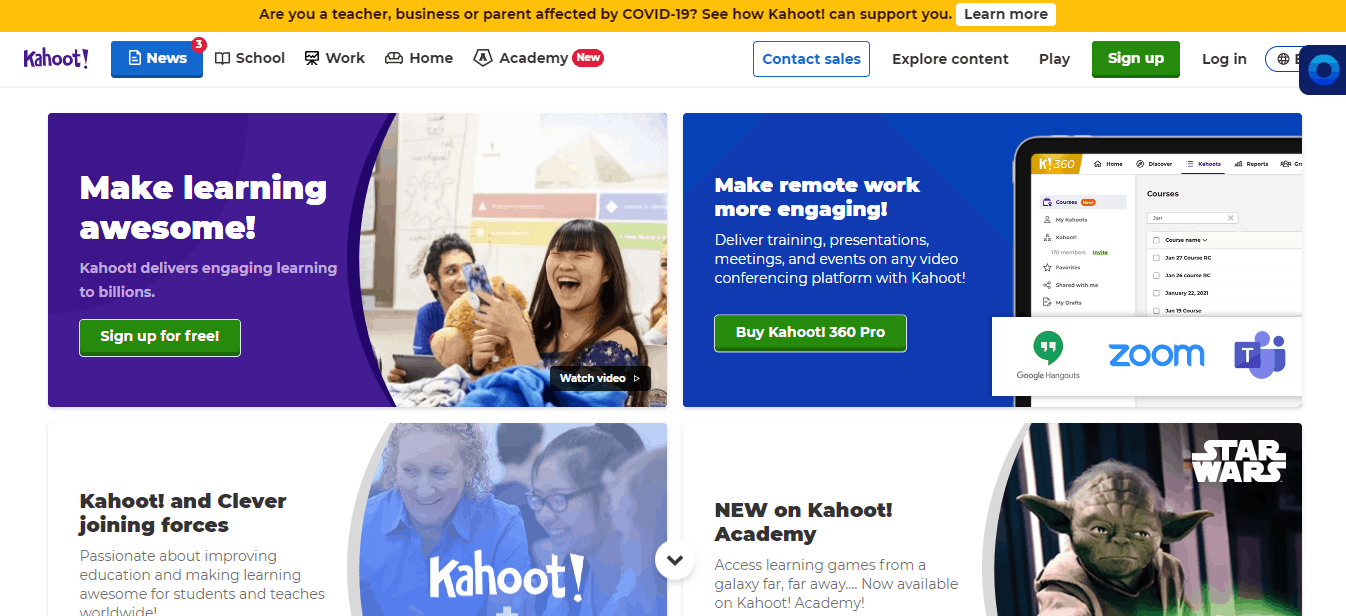 Kahoot is a learning platform that includes multiple-choice quizzes accessed via a web browser or the Kahoot application. It is an innovative tool designed to introduce students to learning materials in a fun way. You can use it to reinforce teaching content, test students' knowledge, or make teaching more enjoyable.
Based on online games, this interactive approach supports all students involved in the learning process, encourages participation and group discussions, and creates a healthy competitive atmosphere. The teacher can add videos to the games, pictures, and diagrams, to further enhance student participation. Students can also create their learning games, which helps deepen their understanding.
3. Skillshare
Some online educational platforms offer you the opportunity not only to learn but also to teach! Skillshare is one such platform. So, you can be a student and learn a lot (design, work, technology, etc.), but also a teacher who makes money by passing on his knowledge to others.
Anyone
[…]
This article was written by Tarik Jazic and originally published on WP Newsify.