Sending the right emails to the right target audience is a very important marketing step for any marketer or business owner. Almost every email marketing campaign includes a promotion of a new business or new product.
So, in order to reduce bounces and improve deliverability, we compiled a list of the top 7 email verification and validation service sites. Please read the list below and find the right solution for you.
Bouncer offers three solutions for your email verification: Email List Verification, Email Verification API, and a Free Email Checker. This email validation and verification service is a powerful one and is trusted by over 1000 companies.
The features that the Email List Verification app offers are:
Drag and Drop solution to import a list of 250K email addresses in one go.
Disposable checker that will mark inactive or invalid domains in your email address list.
Catch-all
Customizable download options
The Email Verification API Bouncer solution is easy to use and very fast. You will receive immediate verification in the form of real-time email results. API is flexible, and the recommended batch size is up to 10K emails. The Bouncer verification API can check 100K emails per hour.
Bouncer Email Verification pricing is based on a Pay-As-You-Go model, with the final price determined by the number of email addresses (the lot minimum is 1000).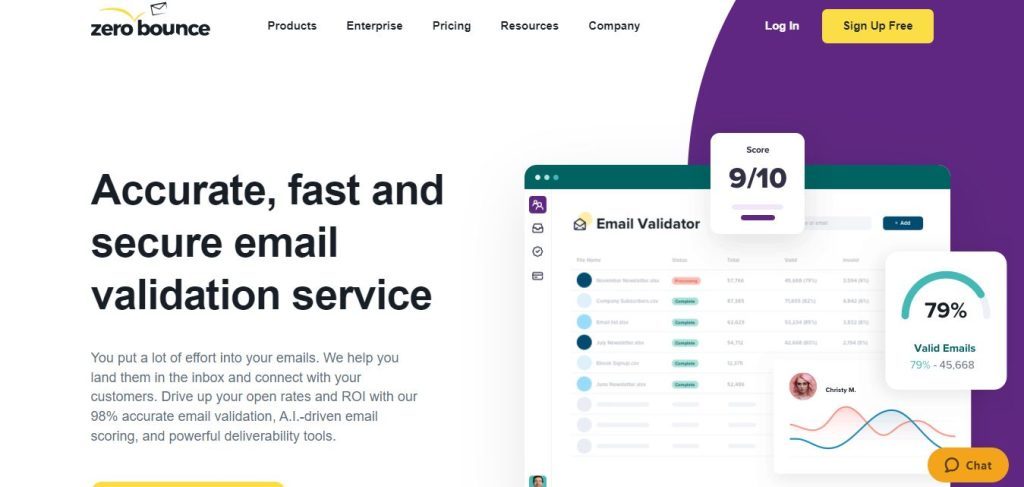 The ZeroBounce email verifier is easy to add to your site. It offers a real-time email verification API with instant email validation results. Using this app, your email list will be cleaned of all typo mistakes. All fake email addresses will be banned from your list.
The features of the ZeroBounce email verification API are:
Complete software kit connection (.NET, PHP, Python, Java, and Swift)
The process is automated, so there is no need for manual adjustments.
Abuse Email
[…]
This article was written by Lejla Hadzimahovic and originally published on WP Pluginsify.