If you're new to the world of file permissions in WordPress, know that this can affect a number of interconnected elements of your site. If those permissions change into something more restrictive, and the server can't access certain files, you'll see an error. The 'Upload: Failed to Write File to Disk' error and its equivalents is one such issue that (fortunately) has a few simple fixes.
In fact, there are three main reasons for the error in question:
You have a simple issue with your site's file permissions.
The temporary WordPress folder needs clearing out to recover storage space.
Your site is reaching the maximum storage quota limit, and there is no physical space available.
You'll need a few tools and skills along the way, but we'll cover all of them in turn. Let's get down to business, and start with your site's file permissions.
1. Edit Your Site's File Permissions
When we talk about an issue with your site's file permissions, we mean a specific folder – uploads. This is essentially your Media Library on the server, and if this folder doesn't have the right permissions, you'll see the 'Upload: Failed to Write File to Disk' error.
To find out if this is an issue, head to the Tools > Site Health > Info page within WordPress:
If the Filesystem Permissions list shows that the uploads folder is Not Writable, you'll need to fix its permissions. To do this, you'll need a few items to hand:
The folder you need should be in the wp-content directory of your site – uploads is a sub-directory along with your plugins, themes, and other files: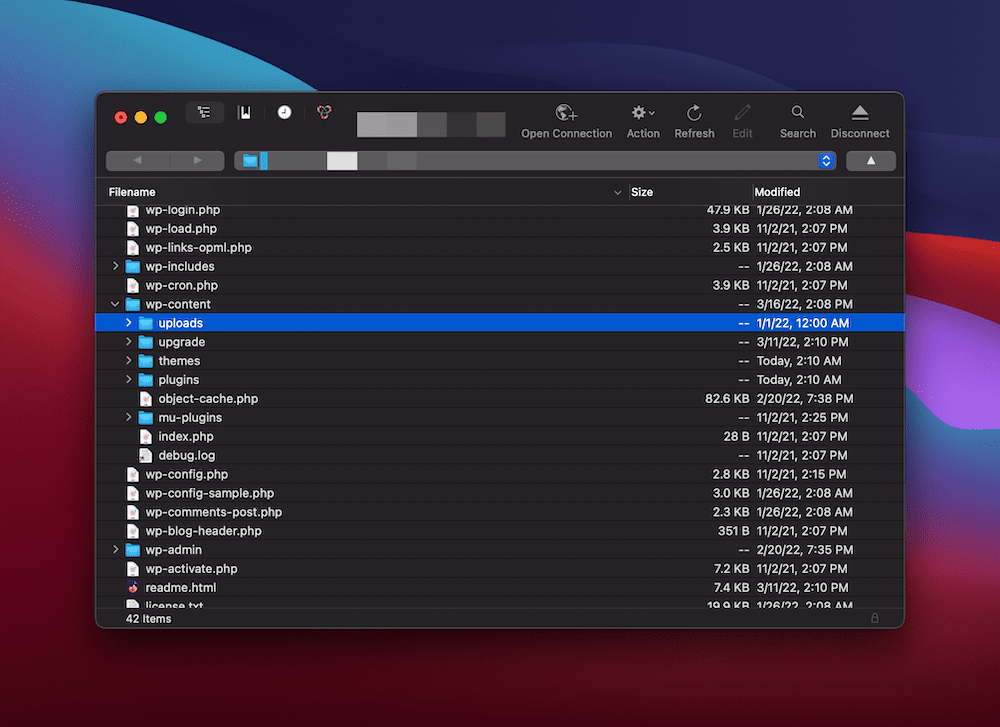 The process to change the permissions depends on your SFTP client. For Cyberduck, you'll head to Info > Permissions. For FileZilla, there's an explicit option available. Regardless, you'll see a number of checkboxes and a three-digit number: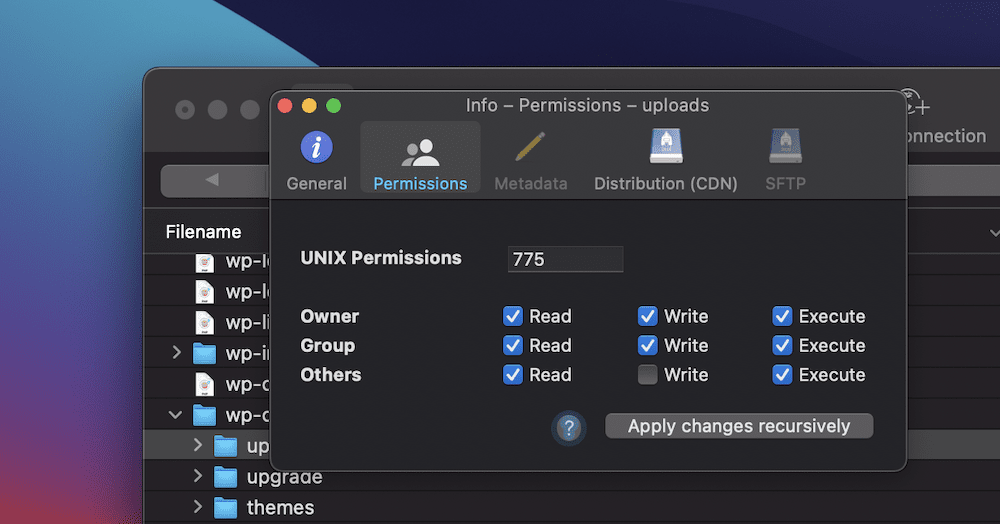 That number should be 775 in order to give your server the permissions it needs to write files. Once you change the figure (if necessary), save your changes, and check for the 'Upload: Failed to Write File to Disk' error using the Site Health tool.
2. Empty the WordPress Temporary Folder
WordPress – and in fact many apps – use a temporary folder to store files while it moves them around your
[…]
This article was written by Tom Rankin and originally published on WPKube.