If you need to do any sales prospecting using email, the first step is to find the person or the company's email address. That might sound easy because all you need to do is a simple Internet search, right? However, what if a contact you need is nowhere to be found online, as well as the information about anyone who works there?
Your next step towards the solution is to look for a fast and convenient way to get that business contact you need. Many tutorials and tools online claim they can get that information, but many are simply filled with false promises that will only cost you your time and nerves.
This blog post provides everything you need to know about one of the most convenient contact-finding tools you will come across. Let us introduce you to Tomba.
What is Tomba, and how does it work
Tomba is a powerful email-finding tool that will help you acquire business contacts you need, regardless of its particular niche. With the help of its smart filters, you can find all the business contacts you would like to connect with in no more than a few minutes. Tomba is fast, reliable, and completely user-friendly, offering abundant features that will save you valuable time.
Whether you want Tomba to list only the personal or the role-based email addresses, you can adjust the filters according to your needs. Moreover, it allows you to get the most common email format used in the organization from dozens of possible combinations. Tomba also finds verified email addresses, making sure that important emails are sent to the right place. You can also check the public source of every email address, along with the latest discovery dates.
Apart from being a helpful assistant in selling and bringing in new customers, Tomba will not let you down even when it comes to recruiting, ensuring you have a steady stream of candidates flowing in. It is an excellent solution for teams since it allows you to share the subscription with your colleagues.
In order to start using Tomba, all you need to do is get the extension for the browser you are using. Once you have installed the extension, open it and grab the email from there. Tomba will find all the emails you need depending on the domain you are currently visiting.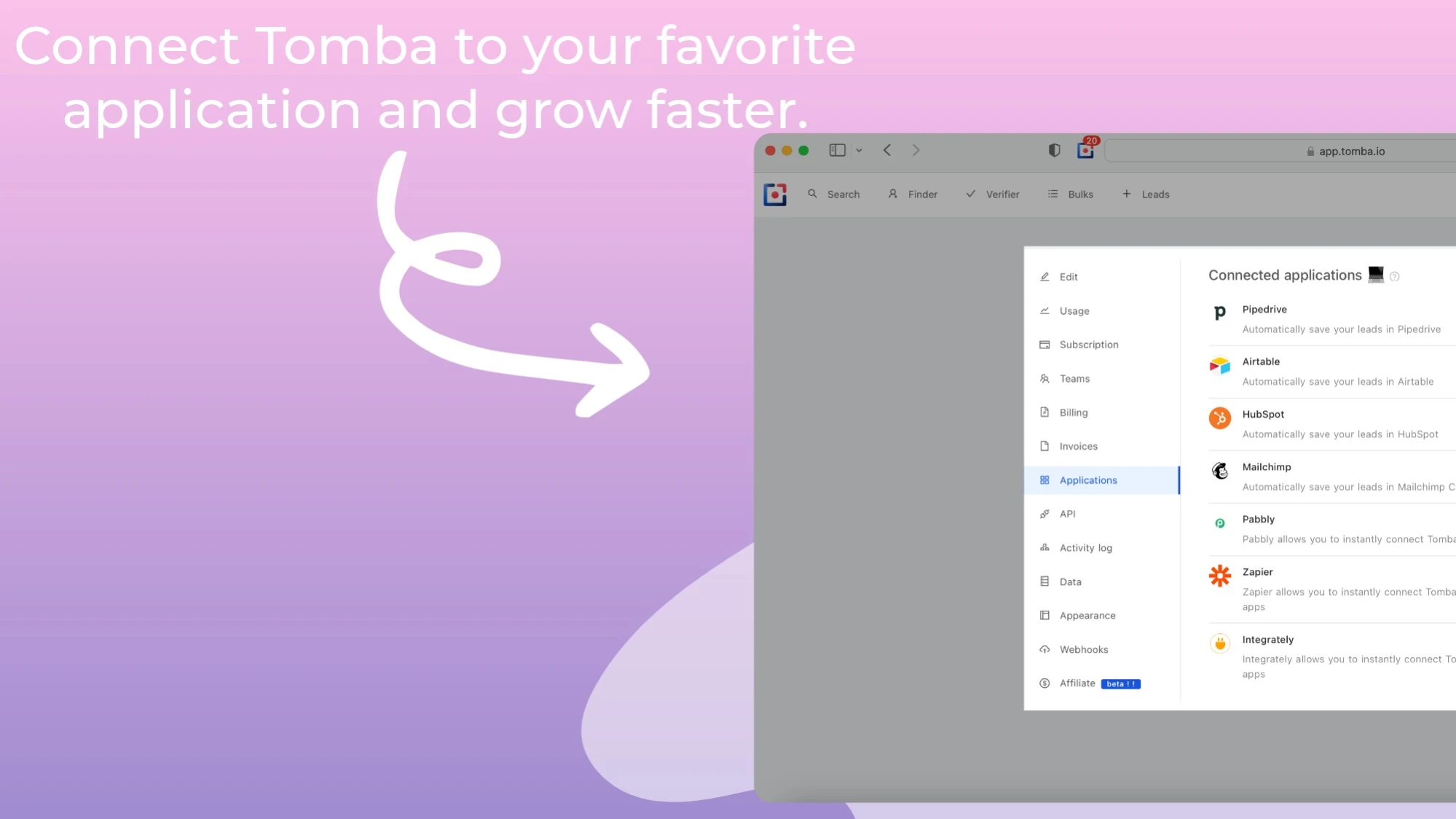 You can copy the emails right away, add them to your leads list or export them to CSV to send them to your email marketing service. The extension also provides information about the company, such as its size, foundation year, country, city, postal code, etc.
You can quickly check the source of all the information and see how many websites are talking about the company, increasing the chances that the information is credible and up-to-date. If the phone numbers are also available online, Tomba will find them for you and provide information on whether those contacts are verified.
Conclusion
With a user-friendly tool such as Tomba, you can forget about wasting hours trying to find emails and other contact information about the business you are looking for.
It easily finds and verifies all the necessary information within seconds, ensuring you connect with people and companies that matter to you. With an assistant like Tomba, generating leads and collecting contacts has truly never been easier.


Latest posts by Editorial Staff (see all)
Where Should We Send
Your WordPress Deals & Discounts?
Subscribe to Our Newsletter and Get Your First Deal Delivered Instant to Your Email Inbox.
Thank you for subscribing.
Something went wrong.
Keep reading the article at WP Newsify. The article was originally written by Editorial Staff on 2022-09-21 01:00:33.

The article was hand-picked and curated for you by the Editorial Team of WP Archives.