Are you looking for the best solution to add wholesale features to your WooCommerce site?
WooCommerce has great features to set up an online store but it mostly caters to retailers. Wholesalers don't find options to add bulk-purchase prices and minimum quantity requirements.
Luckily, the Wholesale Suite has innovative features that make it easy to be an online wholesaler. It even lets you create a separate product catalog that only wholesale customers can view.
In this Wholesale Suite review, we look at everything it has to offer along with its pros and cons to see why it's the best WooCommerce wholesale solution.
Wholesale Suite Overview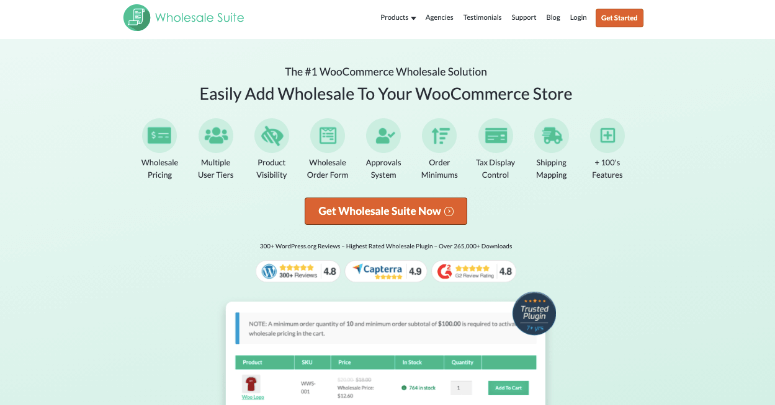 Wholesale Suite is a dedicated wholesale solution for WooCommerce sites. The tool has helped 20,000+ stores grow their wholesale business.
Wholesale Suite was created by Rymera Web Co that specializes in WooCommerce extensions. They identified the pain points faced by wholesalers as well as their customers and created solutions to make it easier.
They also created the Advanced Coupons plugin and Inventoroo, a WooCommerce inventory management plugin.
Wholesale Suite Review: What is It?
The Wholesale Suite is a complete wholesale solution that combines three plugins:
Wholesale Prices – Lets you set wholesale pricing and minimum order amounts. You can add discount levels and control the shipping and tax rates separately.
Wholesale Order Form – Create responsive AJAX ordering forms that are searchable and categorizable.
Wholesale Lead Capture – Lets you add all the necessary registration, login, and wholesale signup sequences so that you can eliminate the admin work of your store.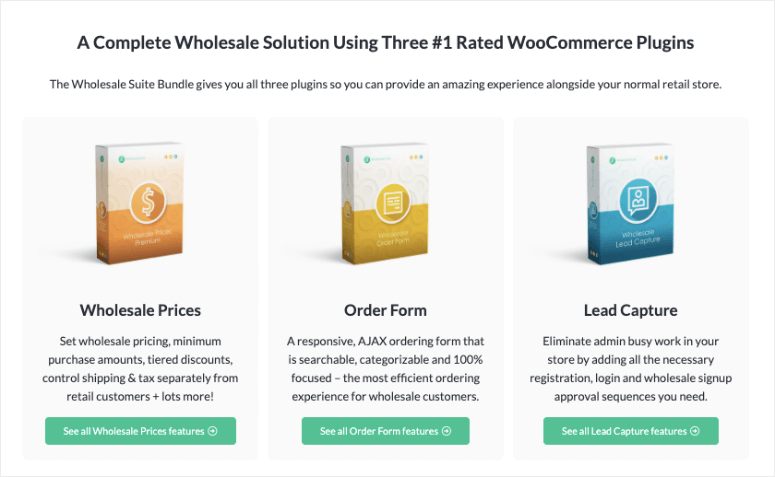 To fully understand what Wholesale Suite has to offer, we need to look at each plugin in-depth.
1. Wholesale Prices Plugin
WooCommerce lets you add retail prices to your products, but there's no option to add a wholesale price in the same product listing.

If you want to add wholesale pricing, you most likely have to duplicate your product pages and create separate prices. This can confuse buyers, inflate your catalog, and the products could get lost in the mix.
The Wholesale Prices plugin makes it easy to add wholesale rates at the click of a button.
[…]
This article was written by Melinda Bartley and originally published on IsItWP – Free WordPress Theme Detector.