If you're looking to set up a wholesale or B2B store with WooCommerce, you can choose from a variety of wholesale plugins that will transform your store. However, with so many options out there, it can be difficult to know where to start.
Let's take a look at some of the most popular extensions today for wholesale shops and what kind of features, options, pricing, licensing, and support you can expect.
In this article, we will explore some of the best plugin choices in terms of features and value added.
B2BKing for WooCommerce
B2BKing is a complete wholesale plugin for WooCommerce with over 137 features that will completely transform a regular store into one that is fully-featured and ready for the unique challenges of B2B e-commerce.
Since its launch in 2020, B2BKing has quickly become one of the most popular options in this niche, been featured on the CodeCanyon frontpage, and reached thousands of customers through its free and premium versions.
The plugin's main strength is that it provides a large number of features, available through a one-time payment lifetime license, making it an attractive deal with a great value proposition.
Here are the plugin's main features:
Wholesale Prices by Group (Different Prices for Different Users)
Wholesale Order Form (Order in Bulk)
Request a Quote
Tax Exemptions (Display Prices Excl. Tax for Business Users)
Catalog Visibility Control for Products
Wholesale Registration (Custom Business Registration)
Dynamic Pricing and Discounts System
Tiered Pricing and Price Table
VAT Number Support and EU VIES Validation
Minimum Order Quantity and Amount
Hide Prices, Products, or Shop for Logged Out Users
Show Different Content To Different Users
Multi-User Accounts with Permissions Control
Other features include: coupon restrictions, shipping and payment methods control by user and group, product information table, adding taxes and fees, free shipping thresholds, and so forth.
Another thing that makes the plugin stand out is its extensive documentation, with over 50 in-depth articles covering everything from features and setup to troubleshooting and even code snippets that can modify functionality and adapt the plugin to specific shop requirements.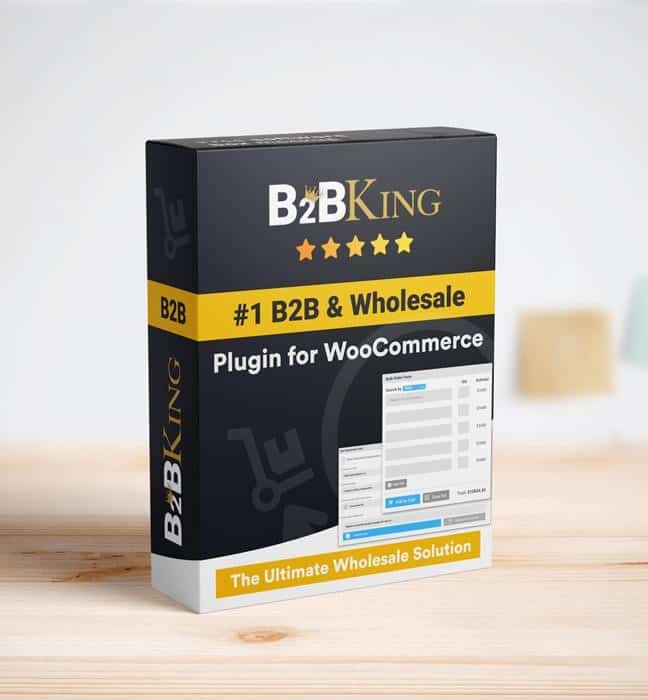 Easy Wholesale Prices
The plugin's user management system is based on groups: you can create any number of groups (such as Resellers, Wholesalers, VIP, or Agents) and set up unique prices for each group when configuring a product. This is an intuitive and easy to use setup. Each product and variation will have dedicated price fields for each group.
For instance, in the example below, Factories and VIP
[…]
This article was written by Editorial Staff and originally published on WP Newsify.