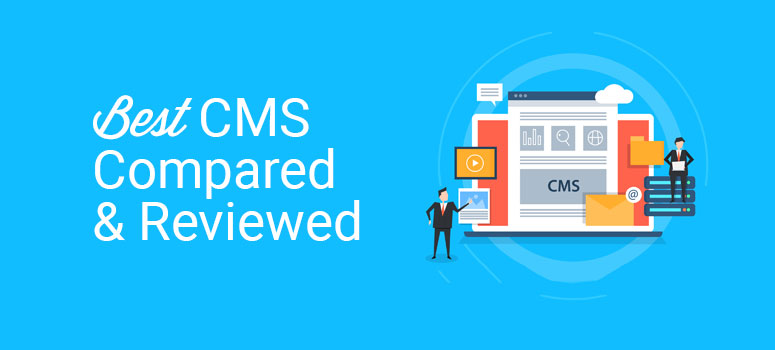 WordPress, Joomla or Drupal… Wondering which CMS is the best option to start a website? This is one of the first questions that comes to most beginners' minds when they set out to build a website or blog.
Although WordPress is the most popular CMS in the world, there are a few areas where either Joomla or Drupal excel in comparison to WordPress.
In this article, let's have a head-to-head comparison between WordPress vs. Joomla vs. Drupal.
WordPress vs. Joomla vs. Drupal – Which is the Best?

First off, let's take a look at a few similarities between these CMS.
All of them are free / open source website builders
Use themes for visual enhancement
Use plugins, extensions or modules to extend their functionalities
Primarily written in PHP
MYSQLis their database management system
All of them are community-driven projects
With so much in common, how does each of these platforms differ from each other? Which CMS is best for your website?
To shed some light on these questions, we'll compare them in-depth below based on a few different factors:
Ease of use
Customization and Functionalities
Localization options
Security
Which is the Best – Our Verdict
1. Ease of Use: WordPress vs. Joomla vs. Drupal
Both WordPress, Joomla, and Drupal make it easy to build a website from scratch, so you don't have to hire a developer to design or manage your website. That said, should you need an advanced website with unique functionalities, you could easily find a professional developer who could build it for you.
1.1. Ease of Use: WordPress
WordPress is by far the most beginner-friendly platform that let you build a blog, online store or a website. All you have to do is to choose a web hosting plan, like Bluehost, install WordPress with one-click and get started with your WordPress site.
Once the installation process is complete, you will be on your WordPress dashboard which is pretty easy to use even for beginners. Plus, you'll find thousands of free and premium themes that let you style your website the way you want.
[…]
This article was written by Editorial Team and originally published on IsItWP – Free WordPress Theme Detector.