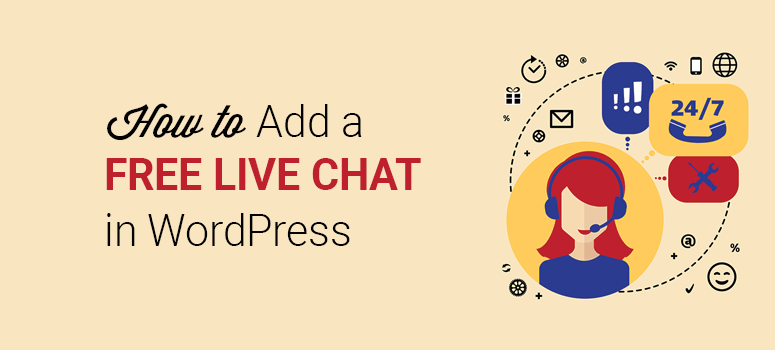 Do you want to add a free live chat to WordPress?
Adding Live chat to your business website helps you connect with users quickly. It's a win-win… your users can quickly talk to you and clear doubts and you can potentially turn those users into paying customers.
In this article, we'll show you how to properly add free live chat to WordPress.
Why Should You Add a Free Live Chat to WordPress?
With live chat, you can quickly communicate with your potential customers. Your users don't have to write emails and wait for your response. They will always find someone on your site to help them.
Adding a live chat to your website converts more abandoning users into customers. You can use it on a website offering services and products, or eCommerce stores to help increase sales.
Let's take a look at our step-by-step guide on adding free live chat to WordPress.
Choose a Live Chat Plugin
Create a Live Chat Account
Customize the Live Chat Box
Display WordPress Live Chat Box
Hire Professional Live Chat Agents
Step 1: Choose a Live Chat WordPress Plugin
You may find dozens of live chat software for WordPress on the internet.
There is no good free Live Chat software that we can recommend.
We recommend using LiveChat Inc. which is the best solution and we also use it on one of our websites.
The LiveChat WordPress plugin is completely free. However, you'll need to buy their premium plan to create an account and integrate it with WordPress.
To start with it, you can sign up for a 14-day free trial and test the live chat service on your website. After the trial, you'll need to pay for the monthly plan that you choose from the LiveChat Inc. site.
The starting plan costs $16.99 per month.
Not convinced? See our complete LiveChat Inc. review for more information.
Step 2: Create a Live Chat Account
First, you need to visit the LiveChat Inc. website and click on the Sign Up Free button in the top bar.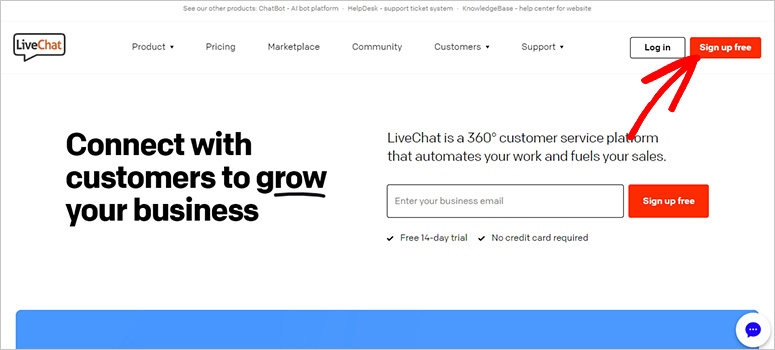 On the next page, you need to enter your full name, business email, phone number, website URL (like google.com or isitwp.com),
[…]
This article was written by Editorial Team and originally published on IsItWP – Free WordPress Theme Detector.