If you are looking for a solution to manage multiple WordPress sites, you are in the right place!
We're excited to introduce WP Umbrella, a superpowered WordPress management tool. WP Umbrella facilitates the management of multiple WordPress sites. You can streamline your workflow with this tool and save a lot of time.
This plugin brings something new to the market of WordPress management plugins. In this article, we go through WP Umbrella's features and pricing. You'll learn why WP Umbrella is a must-have tool to manage multiple WordPress sites.
Let's get started!
TLDR: " With very attractive pricing (only 1.49$/month per site, all features included), a clean interface, and all that you need to manage multiple WordPress Sites effortlessly, WP Umbrella is the best WordPress management tool for freelancers and agencies. "
What Is WP Umbrella
WP Umbrella is an all-in-one solution for managing multiple WordPress sites from a single location. The solution is ideal for digital agencies and freelancers who do WordPress maintenance for their clients.
WP Umbrella includes all the features you need to run your operations smoothly: automatic backup, uptime monitoring, safe update, automated maintenance report, etc.
WP Umbrella is a premium software with a flat pay-as-you-go pricing: $1.49/month by the website.
WP Umbrella's features
 Automatic Backups

Backup is the backbone of WordPress maintenance. With WP Umbrella, it is possible to schedule backups: every hour, every day, every week, or every month.
The backups are incremental and stored on the Google Cloud Platform in Europe for 60 days. It's also possible to make a manual backup if you need to.
You can retrieve the backups by selecting a date on the calendar.
Plugin & Theme Update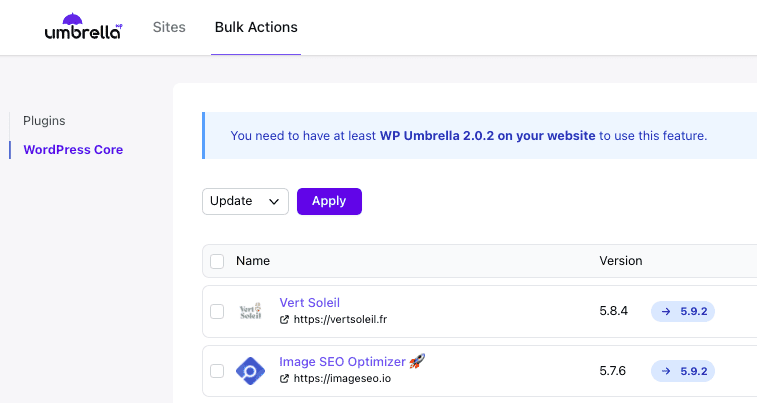 WP Umbrella stands out from the competition with its safe update technology. The plugin monitors the status of the update. In case of a problem, it automatically rolls back the plugin or the WordPress core.
Another unique feature is the ability to automatically clear the cache of your website after an update. Of course, it is also possible to do bulk updates with a single click. WP Umbrella really makes update management a breeze!
Uptime & Performance Monitoring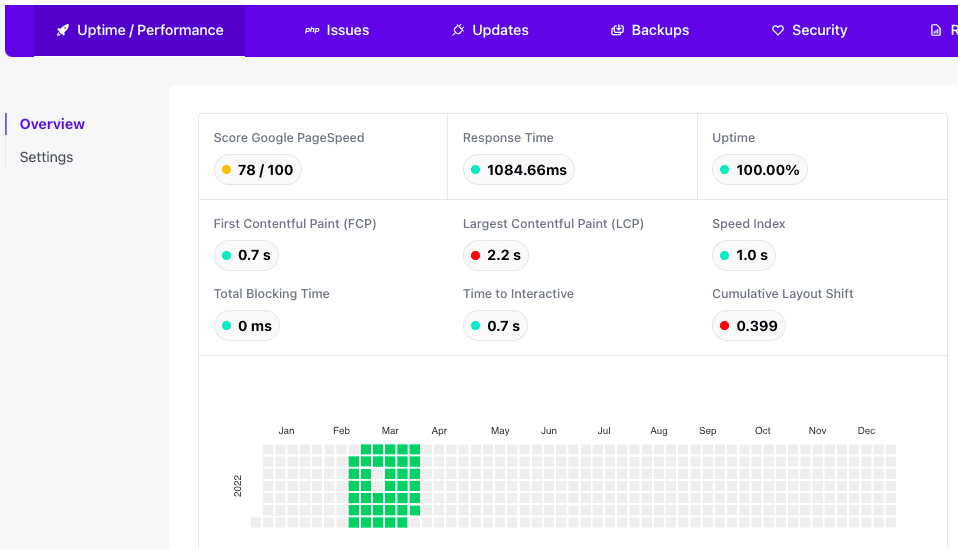 There is nothing worse than downtime and slow loading pages. Time and money are
[…]
This article was written by Editorial Staff and originally published on WP Newsify.