When WordPress 5.9 was released, it introduced the innovative Full Site Editing feature. Now, WordPress will launch the second phase of the Gutenberg project: WordPress 6.0. To prepare for this new update, it's essential to know what it will include.
As we look ahead to WordPress 6.0, this update will include improvements to the Site Editor. We'll also see new blocks, patterns, and design tools. Additionally, many of the new features from WordPress 5.9 will have improved functionality, making them easier to use.
In this post, we'll discuss the new features planned for WordPress 6.0. This way, you can know what to expect when this new version launches. Let's get started!
? Table of contents:
1. Extended Full Site Editing features
WordPress 5.9 introduced the Site Editor, which provides a way to edit your website globally, using blocks. Utilizing a block theme, you can build your content by customizing templates and template parts:
However, this initial version of Full Site Editing has limitations. With WordPress 6.0, you'll be able to add more specific options.
These include templates for authors, dates, categories, tags, and taxonomies: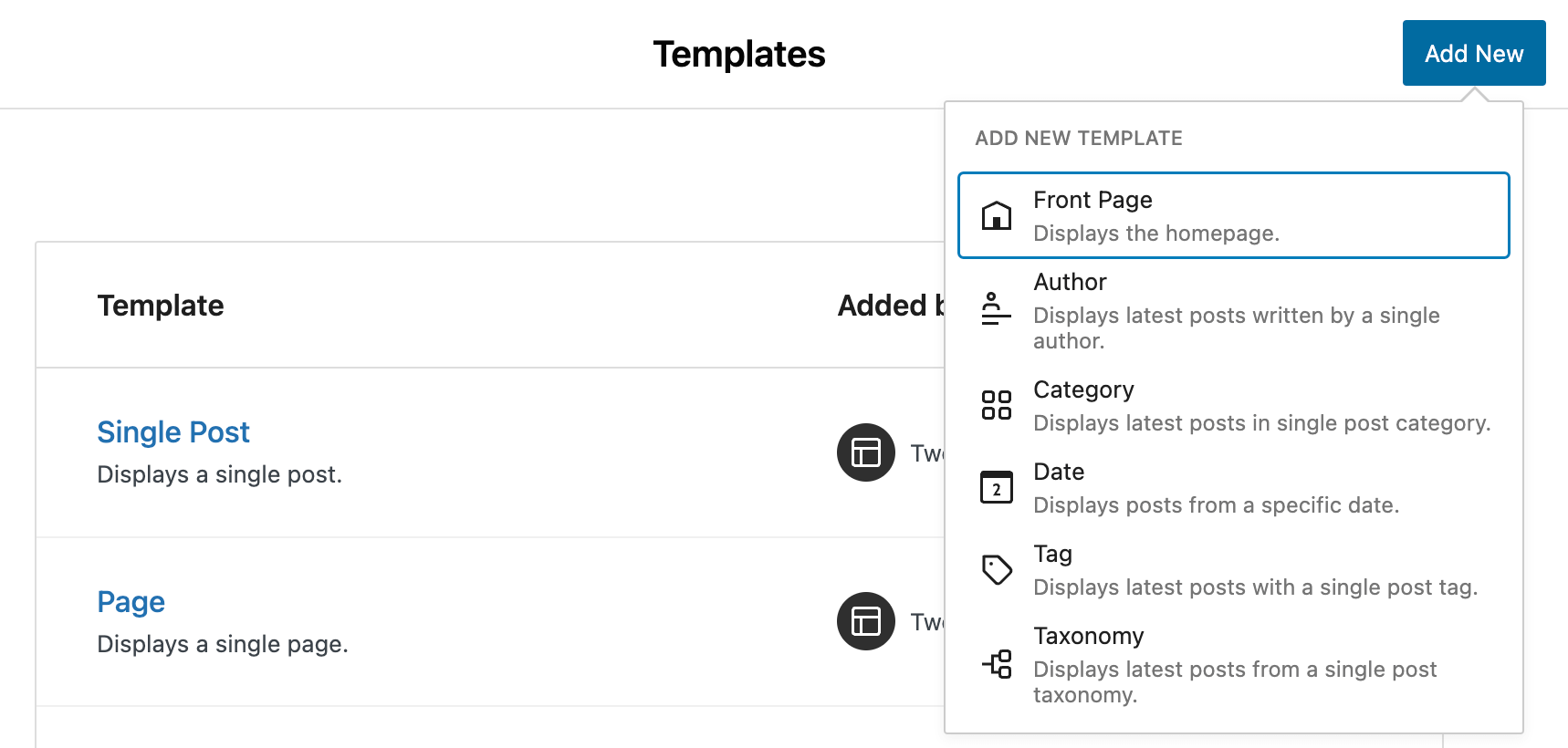 Another exciting improvement in the Site Editor will be its global styles switcher. You can use pre-made theme presets to implement a new style across your entire site. This setting makes it easy to change the look and feel of your website: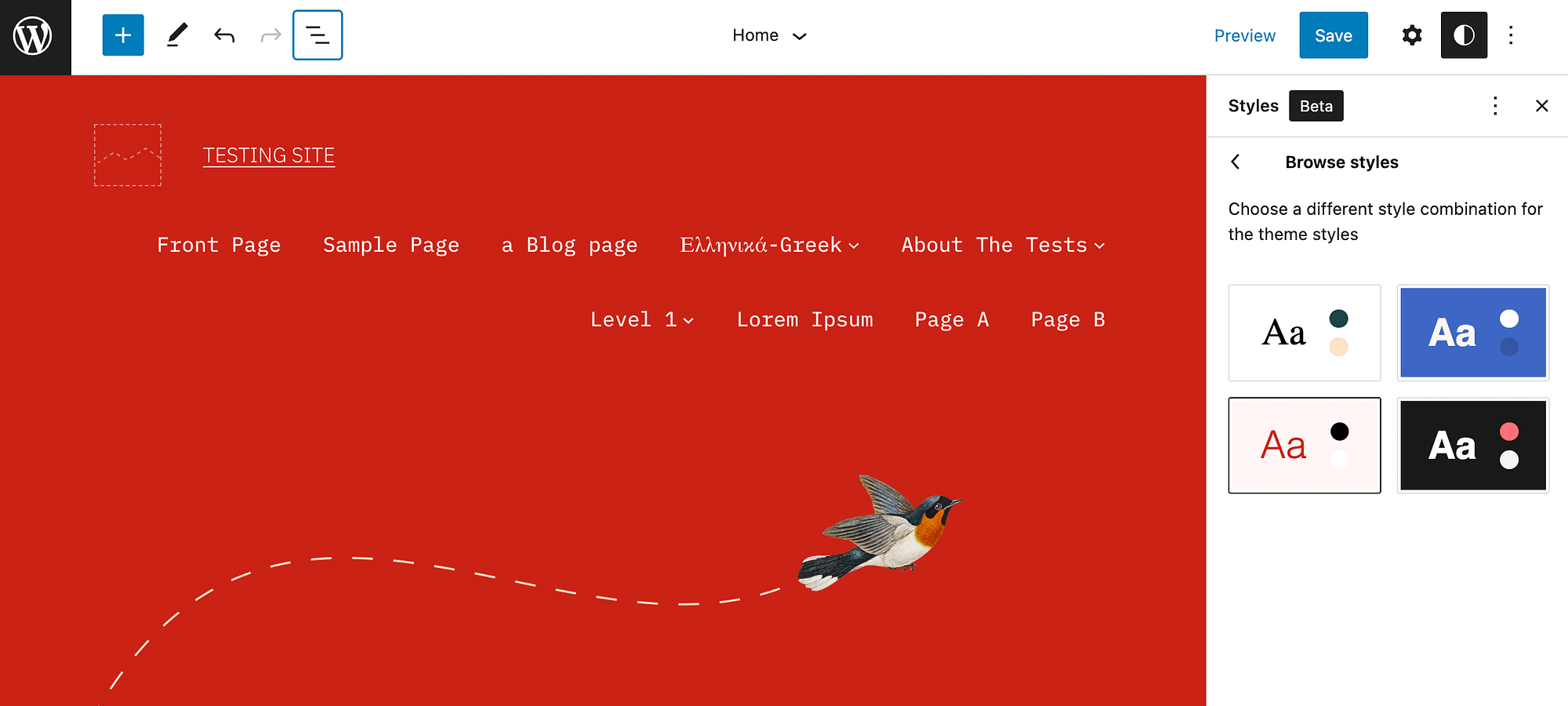 After creating new templates, layouts, and styles, you might want to use them on another website. With WordPress 6.0, you can export your block theme. This easily transfers your theme while retaining its changes: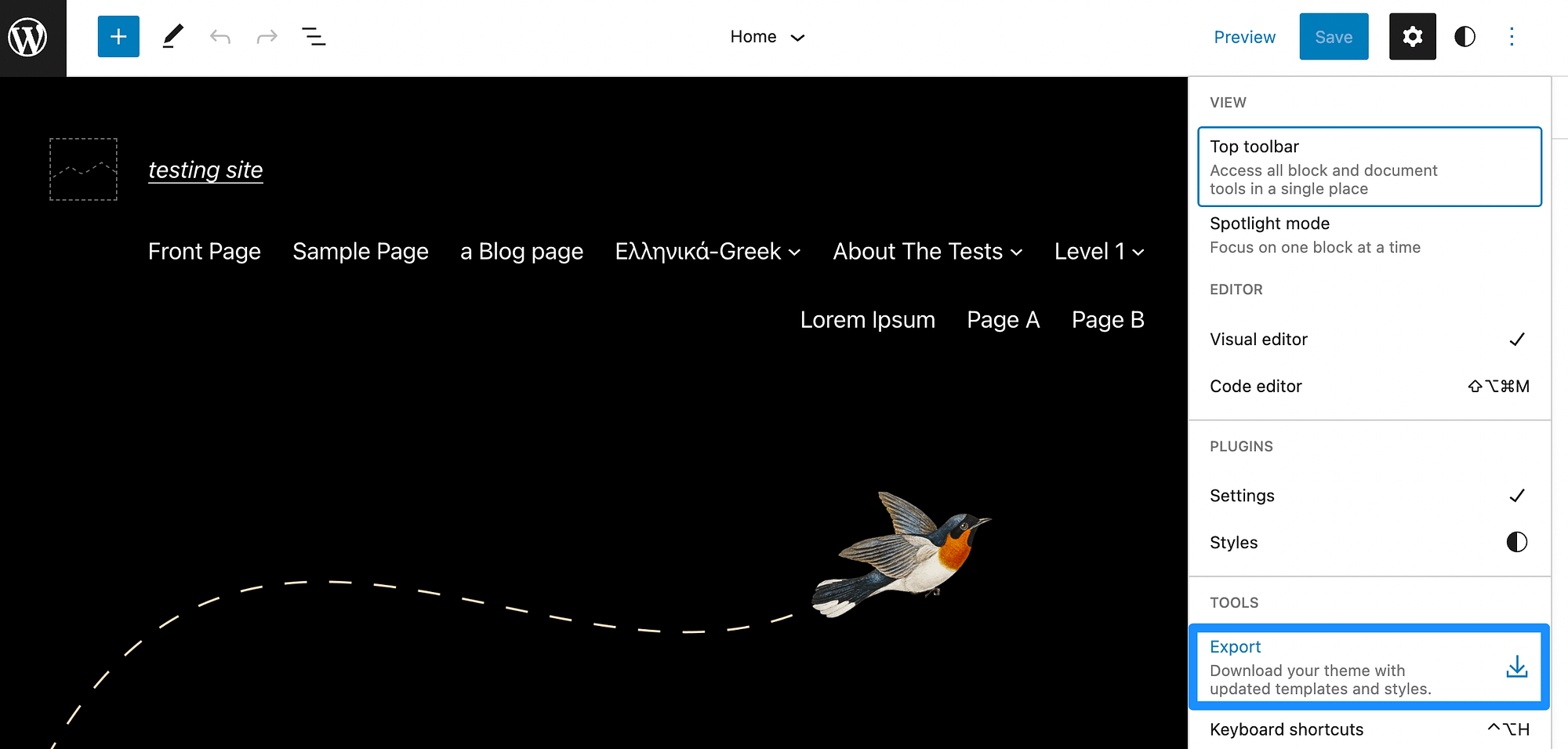 Additionally, you can expect significant user interface (UI) improvements. In previous updates, selecting text across multiple blocks automatically selected the entire block.
By contrast, WordPress 6.0 will enable you to choose the specific text you need to edit. You can also transform blocks without losing color and typography settings.
Moreover, WordPress 6.0 should introduce browse mode and surface navigation structure. With browse mode, you can interact with your website and test all of its links: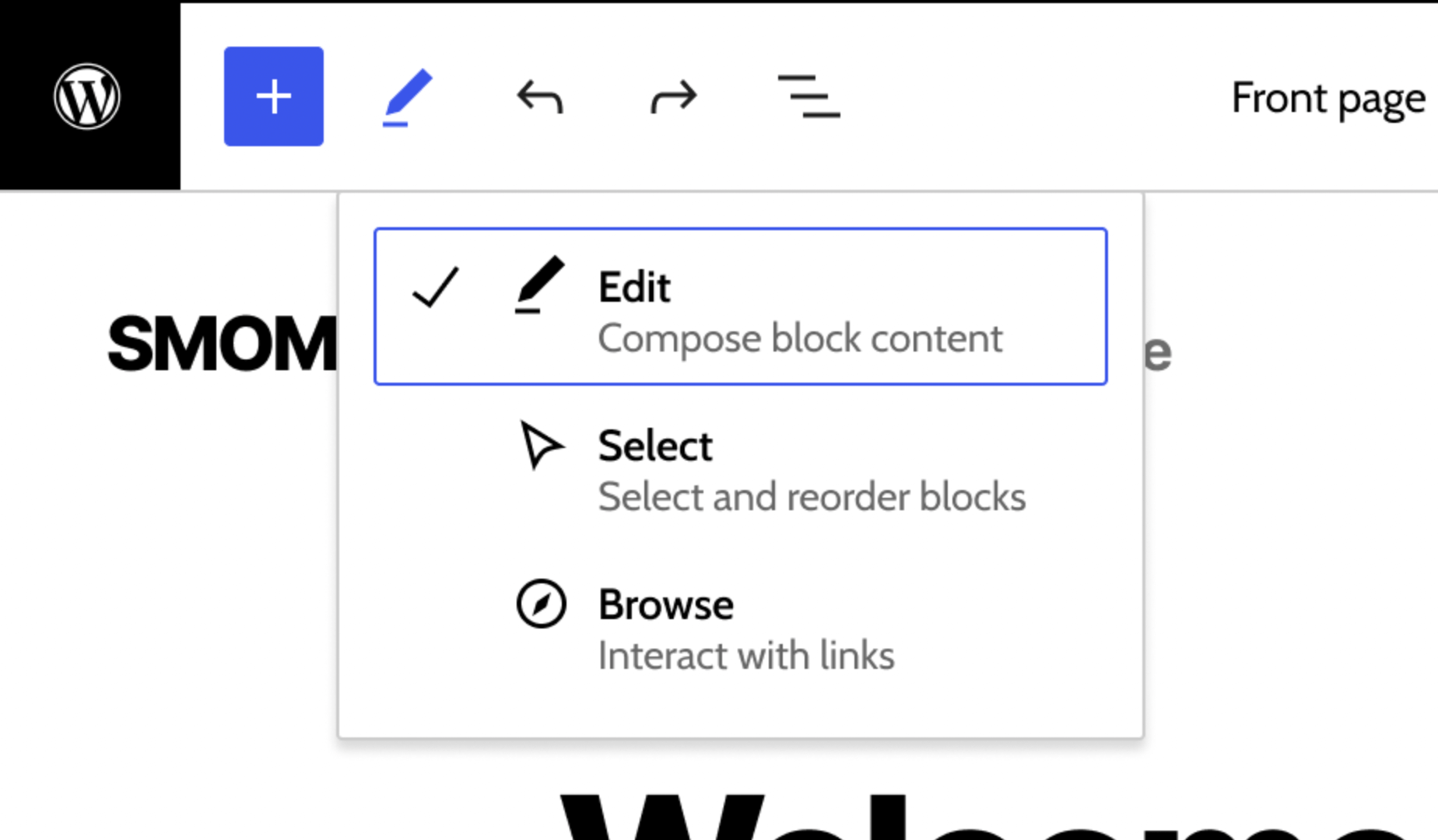 When you add a Navigation block, a menu will open for managing its structure. Each link in the block will be isolated as a post type: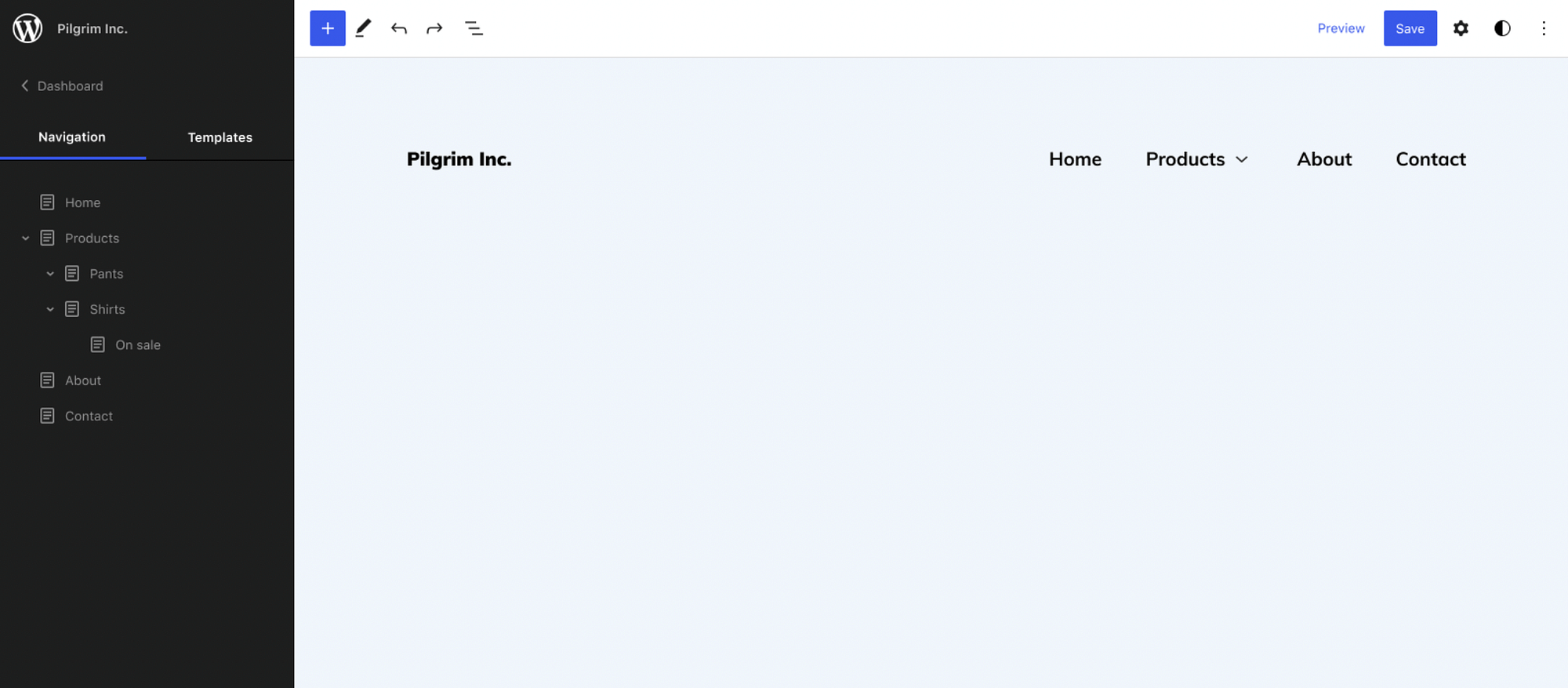 You may also see minor design improvements for the sidebar. There will probably be a way to save drafts and schedule changes in the Site Editor.
2. A focus on patterns
Although WordPress patterns already exist, WordPress 6.0 will make them the central tools for building templates and pages. After clicking on the + icon, you will see options for adding patterns rather than blocks: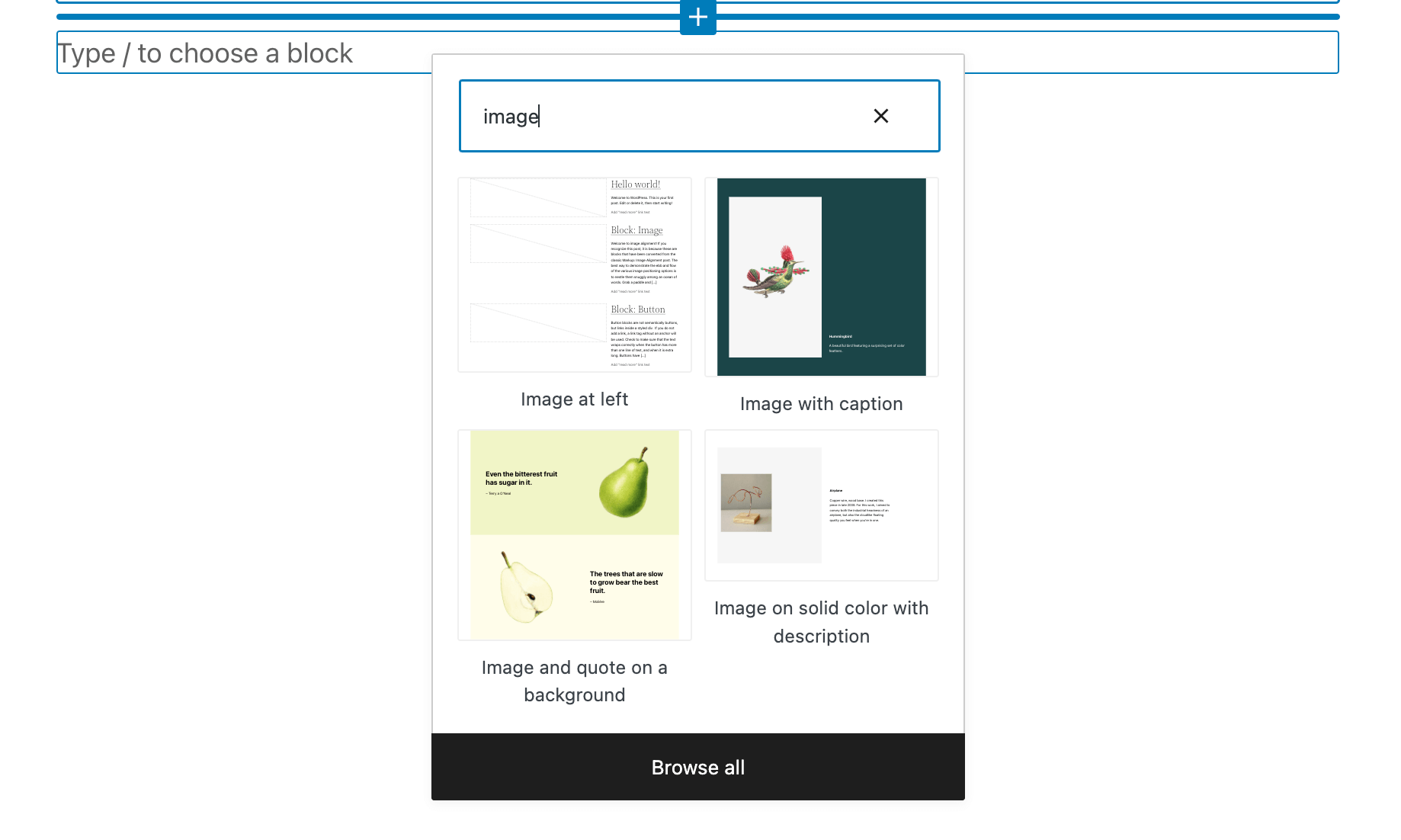 Using this quick inserter, you can easily choose patterns from your theme. This feature can make the content creation process much faster when designing templates and pages.
You can either search for a specific pattern or click on Browse all. This will take you to the Pattern Library, which includes an extensive collection of new patterns: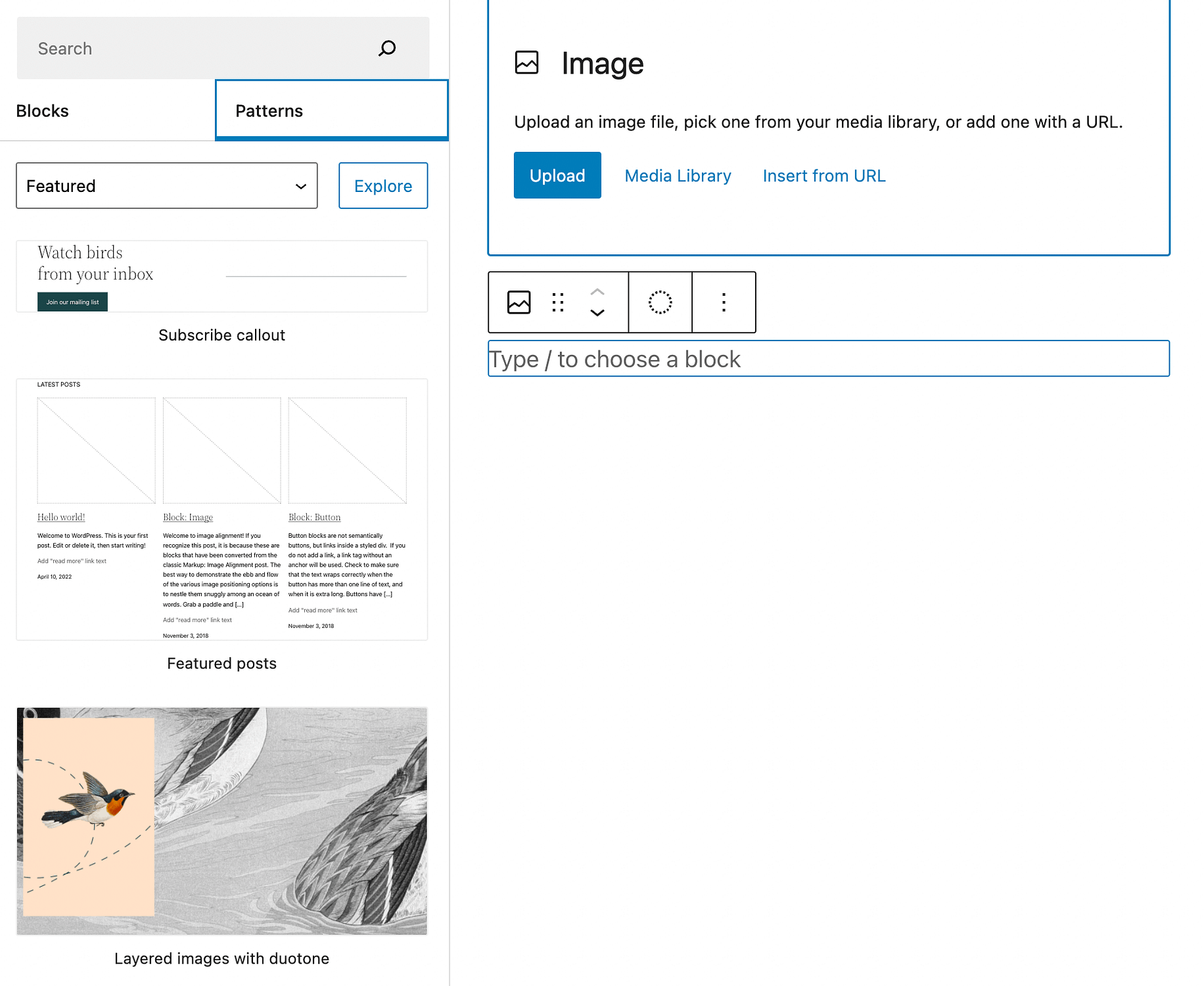 Currently, you can only use patterns to create new pages and templates. However, WordPress 6.0 may also include options for altering the layout of existing content.
3. New blocks
When you access WordPress 6.0, you'll be able to use a new set of blocks. These blocks are mainly focused on displaying comments.
For instance, you can expect to see a Post Comments Form block. This element makes your comments form fully customizable in the Post Editor: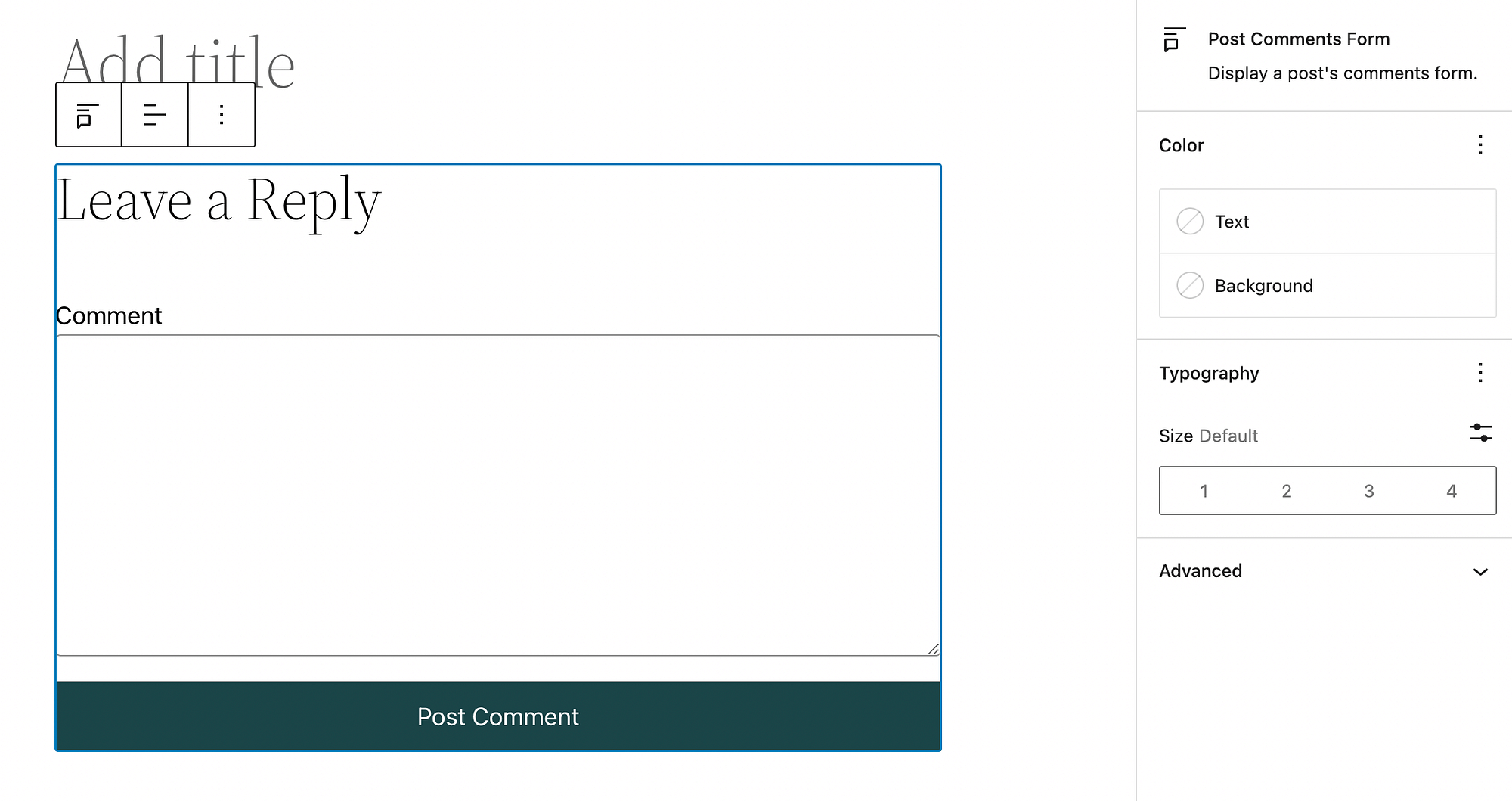 Another new feature is the Comments Loop block. Since it's similar to a Query Loop block, this element will loop through and display your blog's latest comments: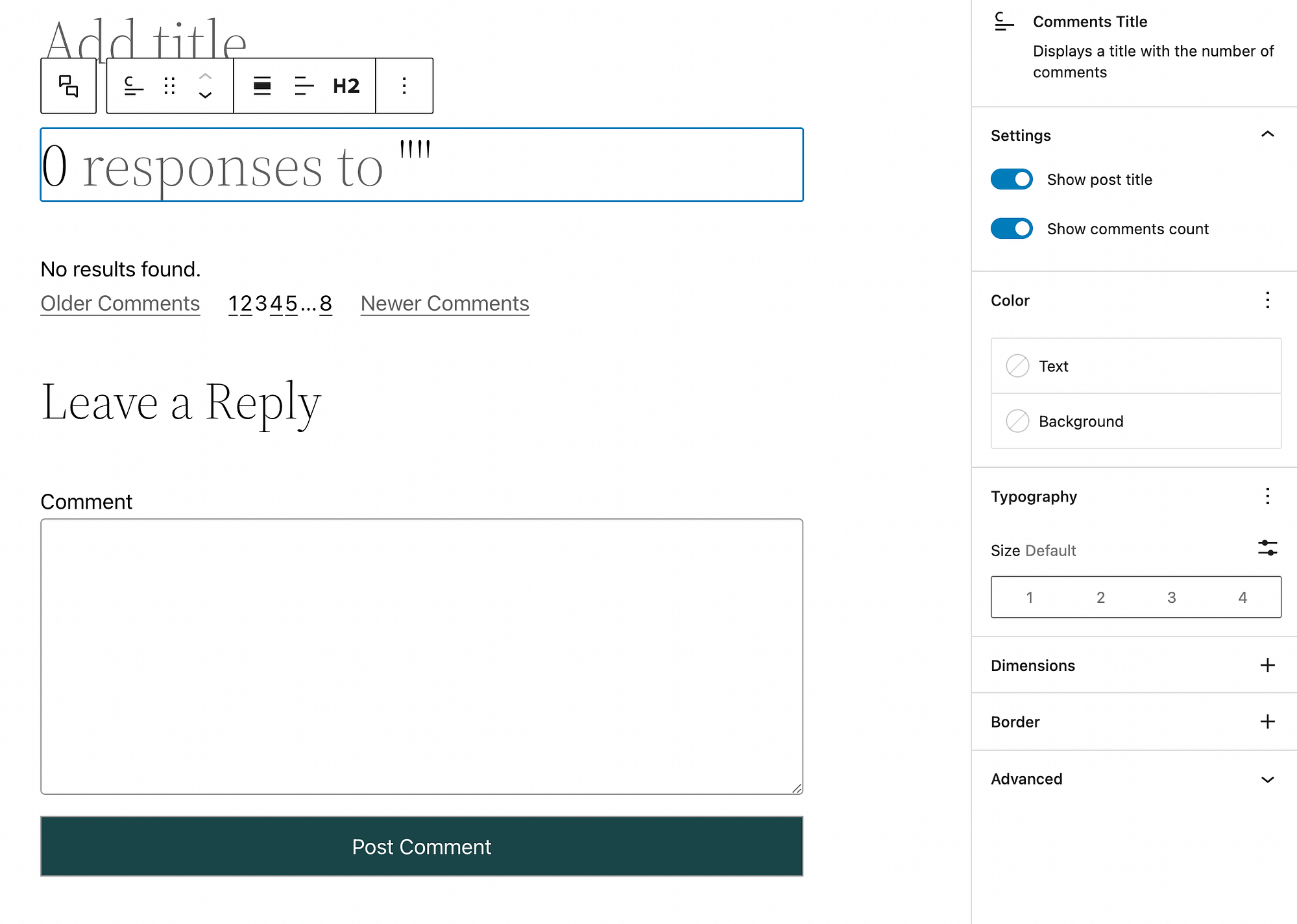 Along with the Comments Loop block, there are additional comment-related sub-blocks. These can feature a comment's author name, avatar, content, and more.
WordPress 6.0 will also add an enhanced Read More block. Instead of simply entering text, you can customize the background, border, and color to make it stand out: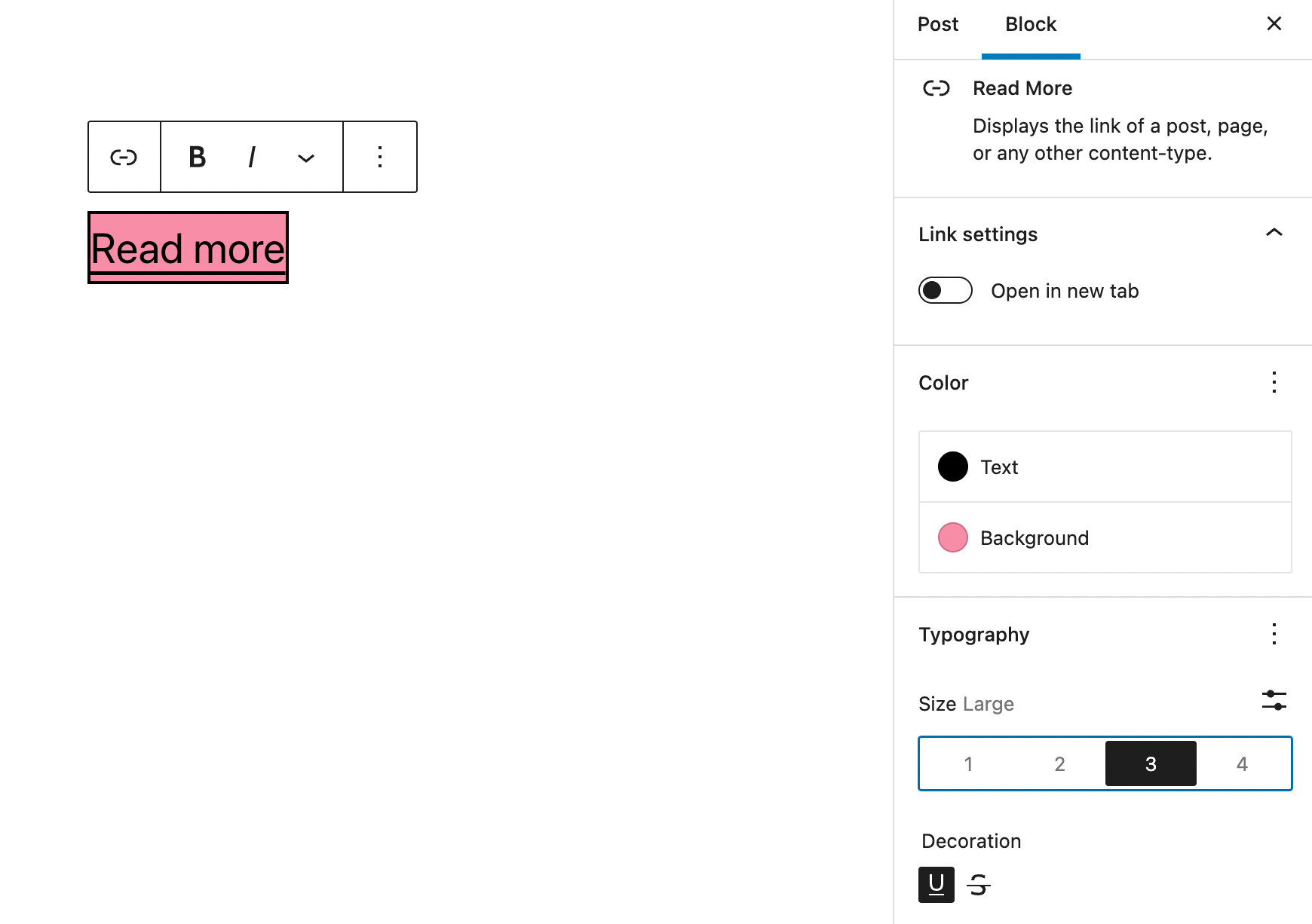 While the Query Loop block already exists, you can now also add a No Results block to it. This will be an option if your query doesn't show any results.
You'll also have access to the Post Author Avatar and Biography blocks. These elements can showcase your author information and profile image.
Additionally, there are plans to include previews for block styles. This feature will display a front-end preview while you're editing.
4. Block Editor enhancements
Like the Site Editor, the Block Editor will include noticeable improvements in features and functionality. Currently, many UI components automatically display a bottom margin.
WordPress 6.0 will add an option for margin-free styles. There are also many design enhancements to specific blocks.
For example, the Columns block will support a border. You can edit its width, style, color, and radius: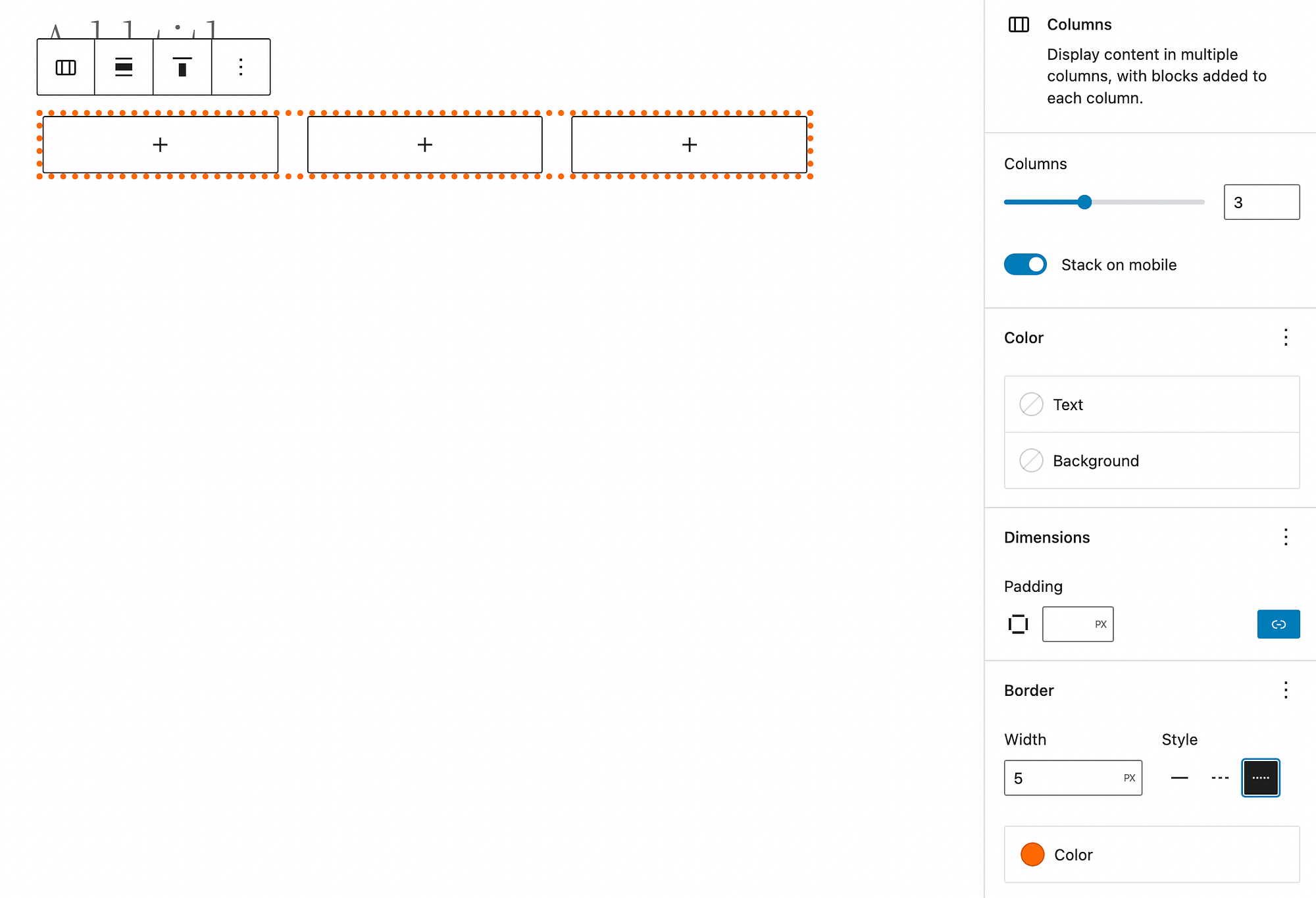 After adding images to a Gallery block, you can adjust their spacing. These modifications can help you achieve a more unique photo gallery than default options: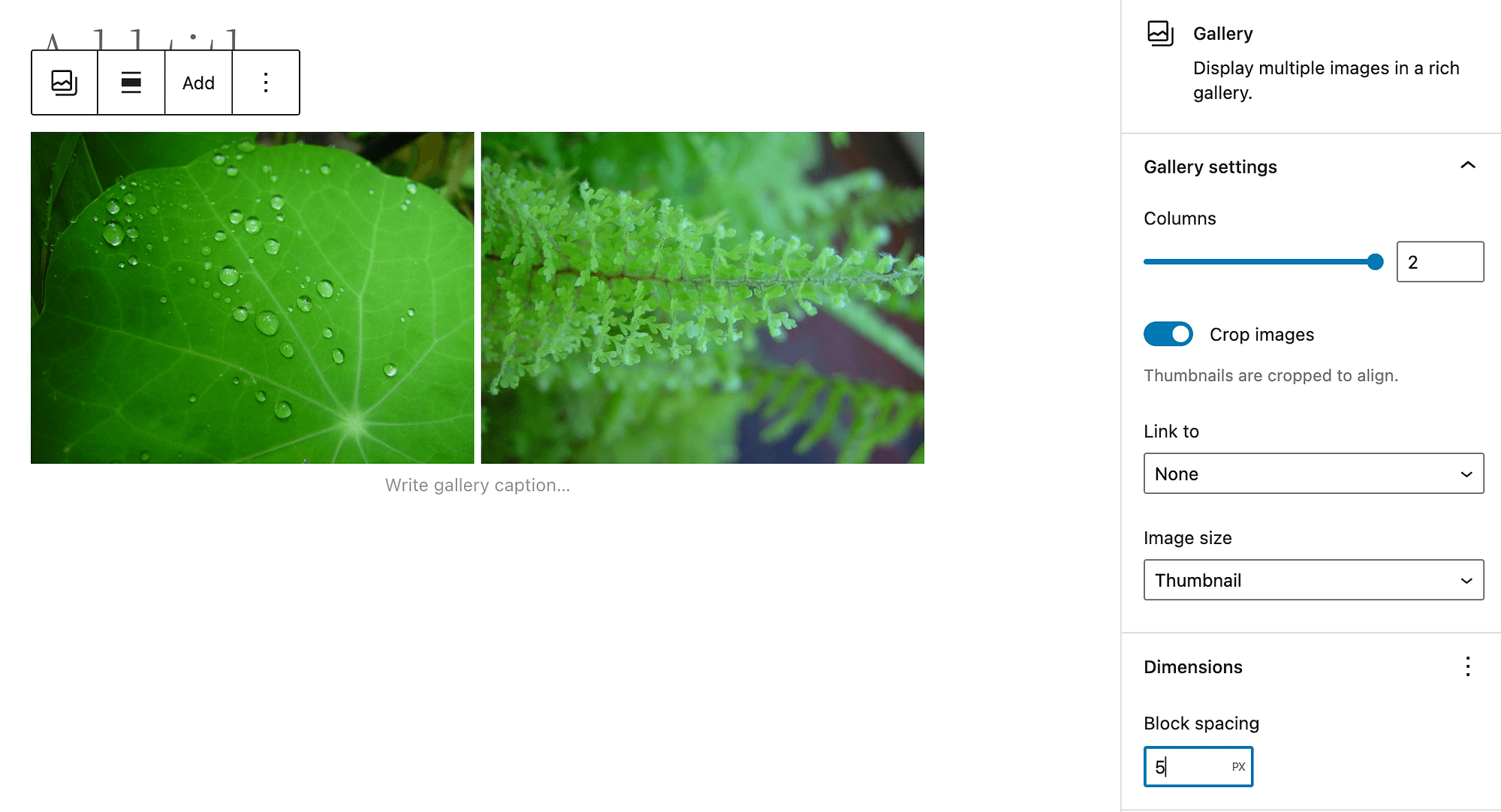 WordPress 6.0 also introduces a shortcut for adding links. By typing in "[[page title]]", you can automatically insert a link from your site: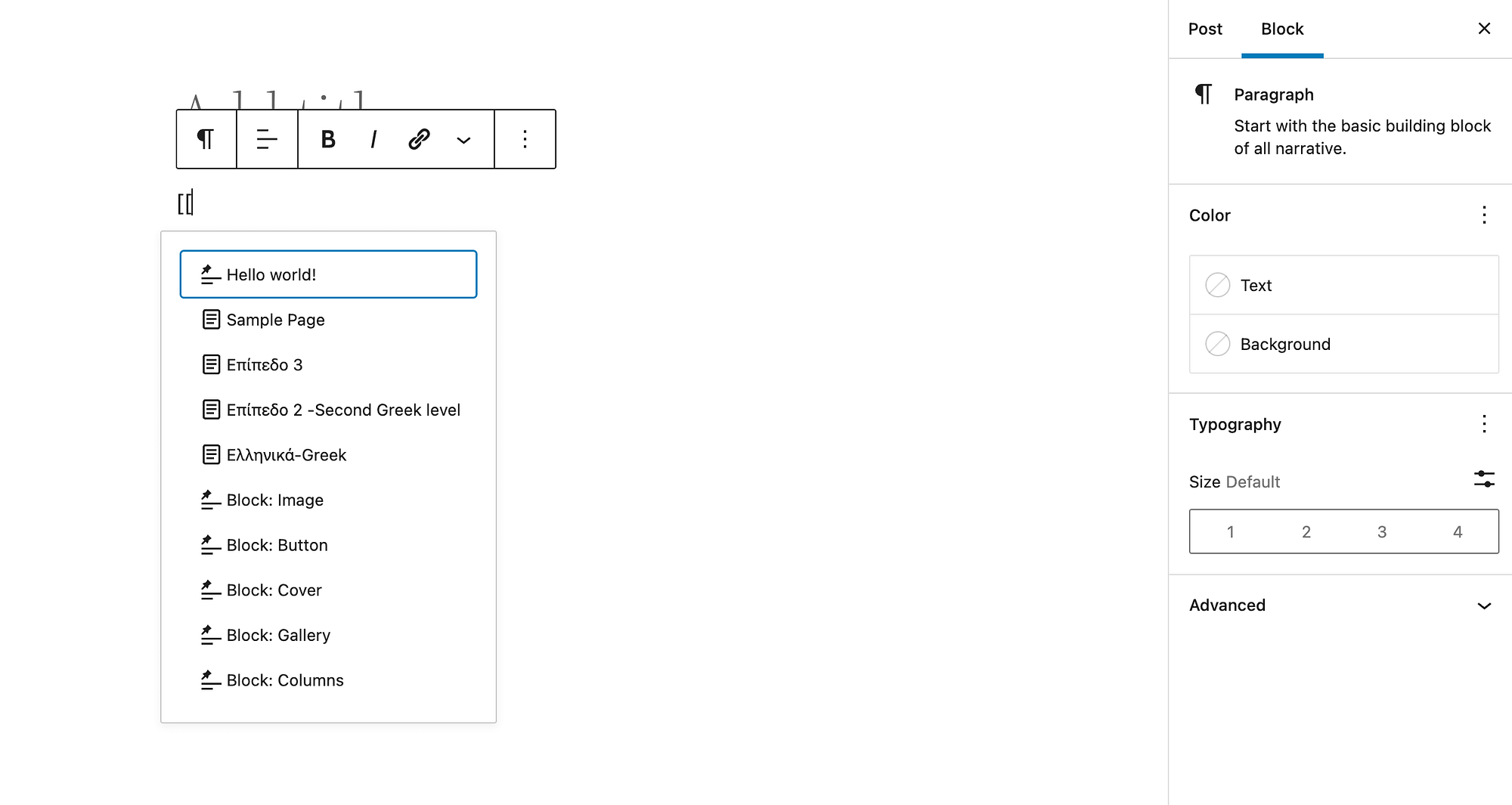 You can also select text across different blocks when you're editing paragraphs. Before, doing this automatically selected all the text in both blocks: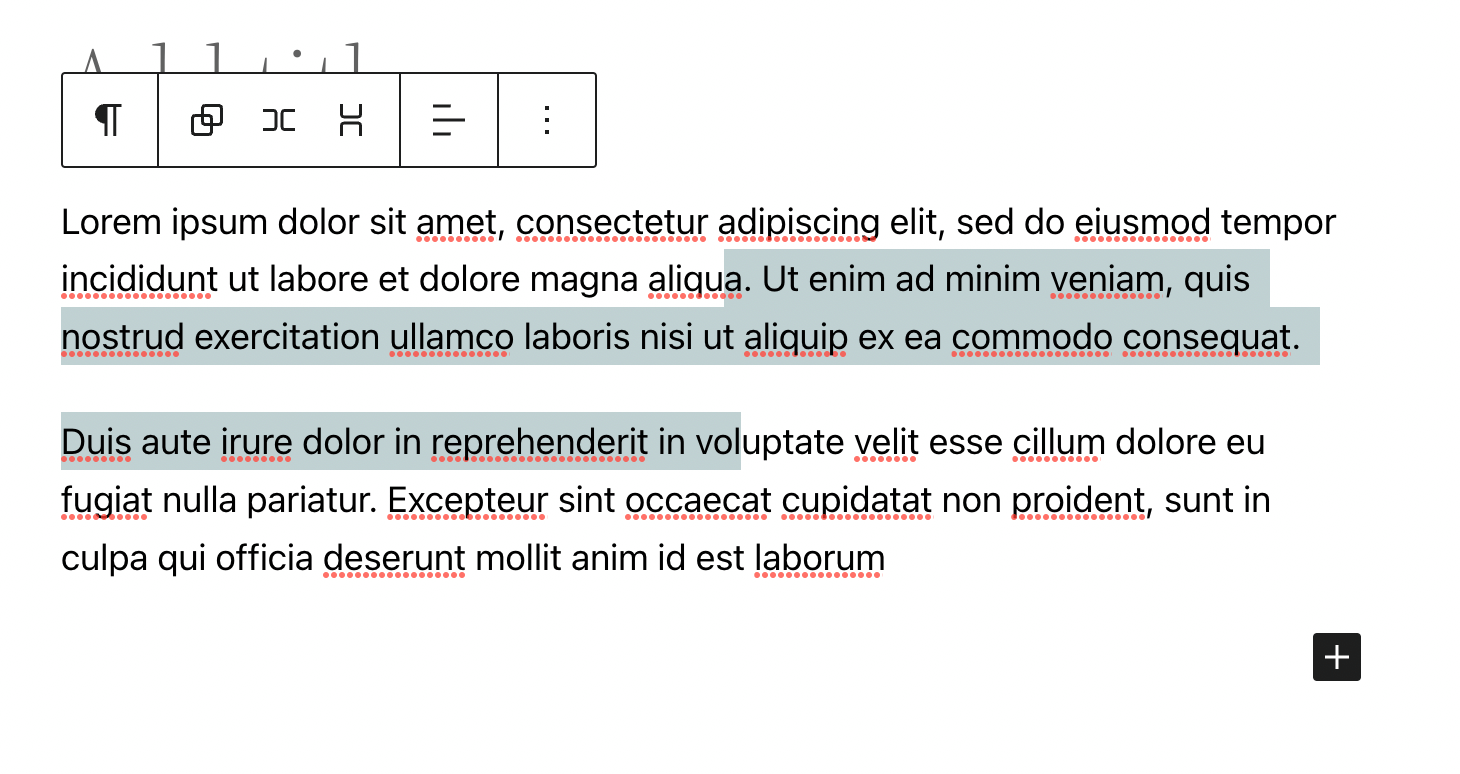 This update also enables you to select blocks in the List View. When you hold down the Shift button and click on multiple blocks, you can move them into a different area on the list: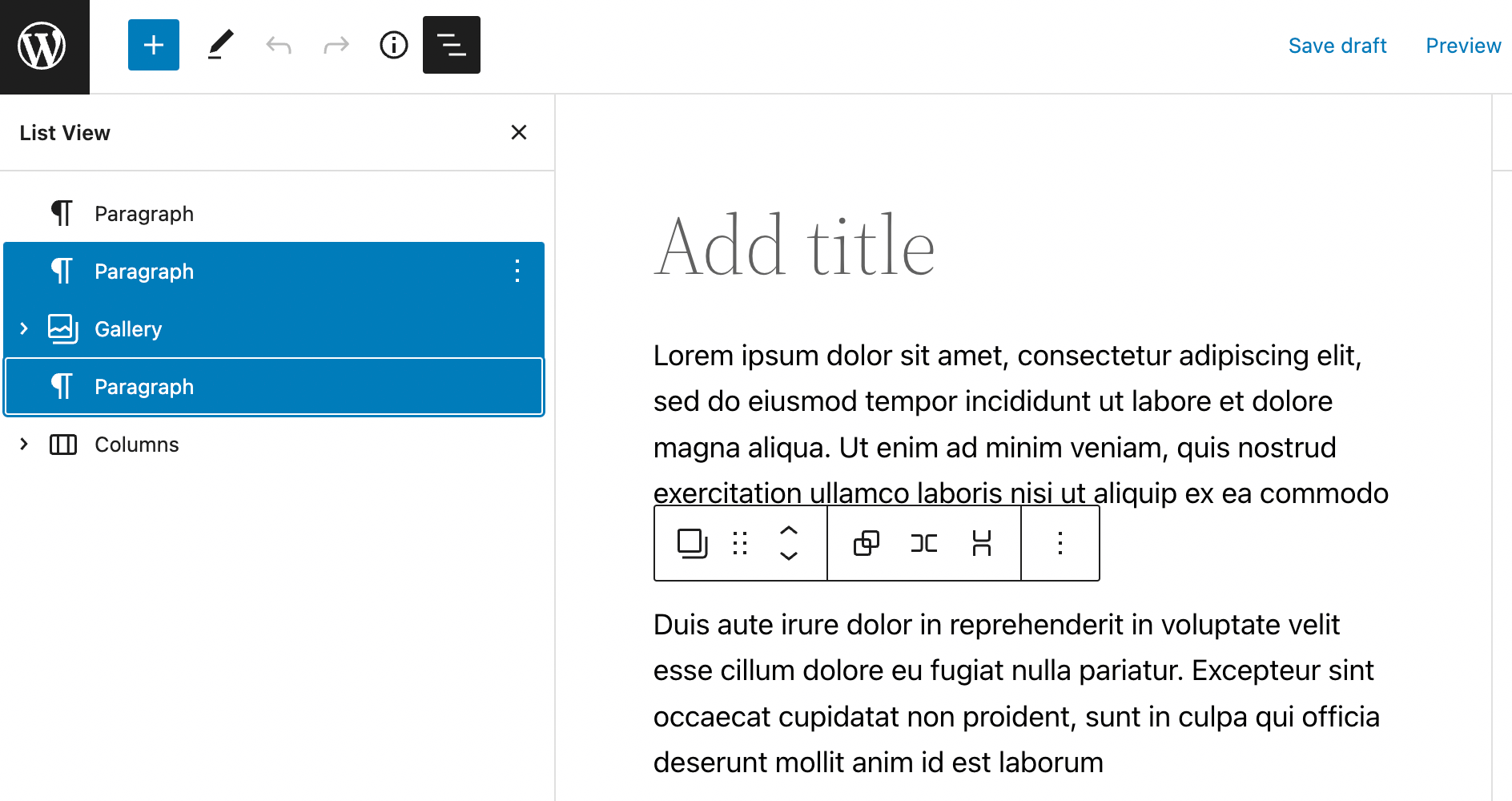 Finally, you can lock certain blocks. This setting saves any changes that you make and restricts edits from other users: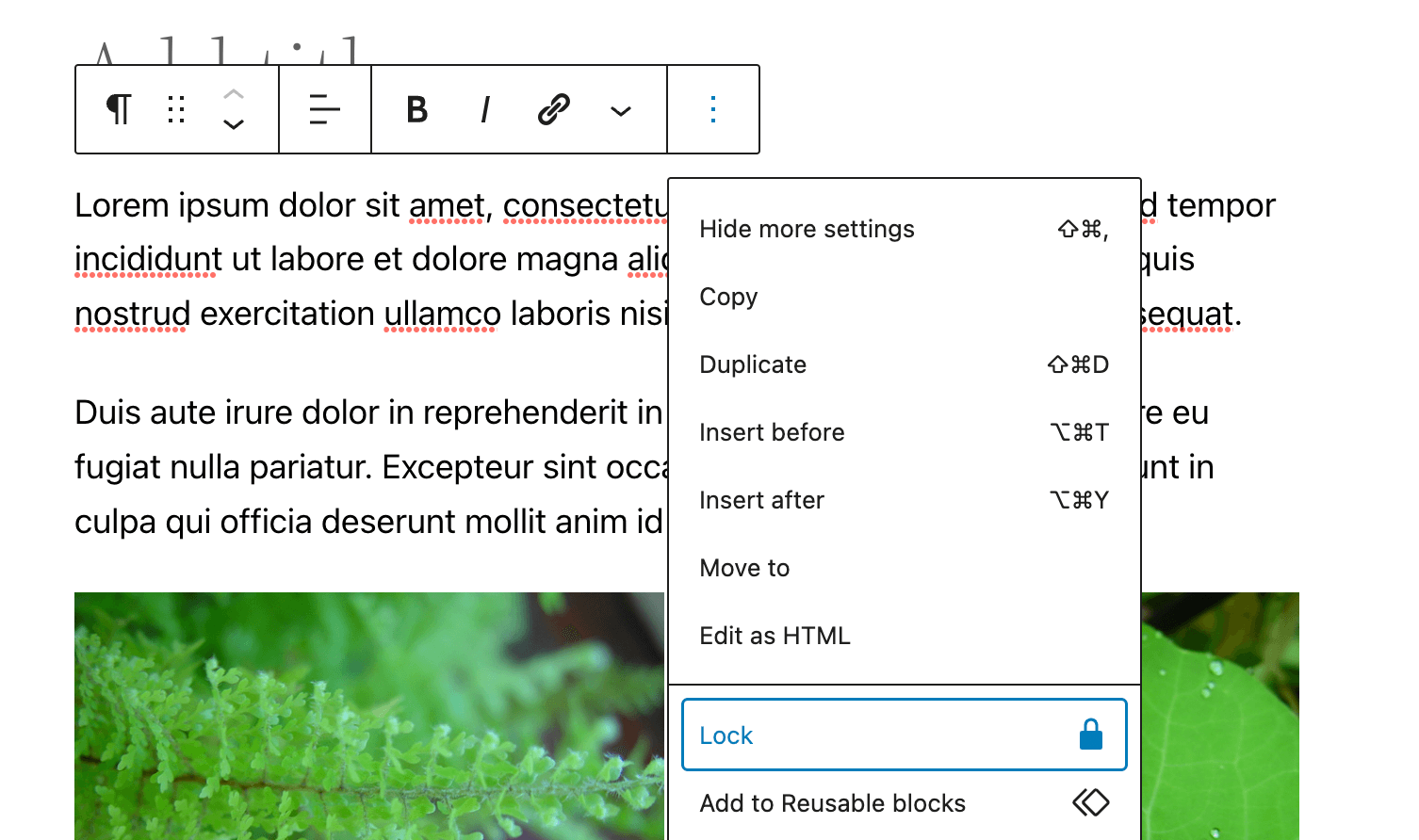 These features are expected to make the Block Editor simpler to use. Therefore, creating content will probably become faster and easier.
In WordPress 6.0, there is an effort to improve all the block-editing tools. Although each block has its own settings and functionality, this update attempts to merge block design tools.
It's currently difficult to alter the spacing of blocks. To make this easier, there is a ticket for introducing a consistent Dimensions Panel. This feature will consolidate height, padding, width, and alignment all in one place.
You can also transform the layout of multiple blocks. After selecting more than one block, you'll be able to turn them into Group, Row, or Stack blocks.
Moreover, WordPress 6.0 aims to make blocks responsive out of the box. To do this, there may be min and max CSS features. When implemented, it will be easier to build a well-designed page, no matter the width of the theme.
6. Accessibility improvements
Since web accessibility is required by law, each WordPress software update typically includes new tools for making your site accessible. In WordPress 6.0, many improvements actively consider people with disabilities.
First, your post's title will automatically be the alt text for a featured image. Even if you don't specify alt text, you don't have to worry about users being unable to view your main photo.
In the Site Editor, there will also be an option to show text labels on interface buttons. By enabling this feature, you won't have inaccessible button icons:

If you can't use your mouse during the content editing process, you can tab into a block placeholder. This feature can make your blocks keyboard accessible.
Furthermore, with the Block Manager, you'll be able to announce search results using a screen reader. Similarly, you can enable VoiceOver to read your placeholder descriptions.
WordPress 6.0 will also include a draft saved notification. This is a more descriptive alert that can be beneficial for people with screen readers.
Finally, there will be accessibility improvements to the List View. Using keyboard shortcuts, you can select multiple blocks and perform other basic actions.
7. Changes for developers
WordPress 6.0 will provide many new features for WordPress users at all levels. There will be multiple under-the-hood changes for developers that can help you manage your projects.
Although WordPress intended to include Web Fonts API in its 5.9 update, this feature was pushed to WordPress 6.0. Now, theme developers will be able to manage local fonts in PHP or a theme.json file.
Moreover, Gutenberg assumes all blocks will work in widgets, but some may conflict with legacy widgets or shortcodes. You can now prevent certain blocks from appearing in widget areas by providing an API.
This new update also supports a pluggable get_the_author_link. This feature enables you to customize markup, add classes for styling, and change the rel properties. Additionally, WordPress 6.0 will improve the sticky post query.
Get ready for WordPress 6.0
When WordPress 6.0 is released, you can expect a host of new and improved features. As WordPress's second major update this year, it will include innovative design tools that are easy to use.
With WordPress 6.0, Full Site Editing will become more manageable with advanced template options, global styles, and other UI improvements. Patterns will now become the focal point of the content creation process. Plus, you can also expect better design tools, new blocks, accessibility features, and developer-focused improvements. ?
Do you have any questions about WordPress 6.0? Let us know in the comments section below!
Free guide
5 Essential Tips to Speed Up
Your WordPress Site
Reduce your loading time by even 50-80%
just by following simple tips.
Keep reading the article at ThemeIsle Blog. The article was originally written by John Hughes on 2022-05-13 06:38:20.

The article was hand-picked and curated for you by the Editorial Team of WP Archives.