Tired of building contact forms with bloated and buggy WordPress plugins? Chances are you haven't tried WPForms, the most beginner-friendly forms plugin in the WordPress ecosystem. In this WPForms review, we'll take a look at its features, add-ons, and what makes WPForms the most intuitive WordPress plugin in the market.

Why Your Site Needs a Form Builder Plugin
Every WordPress website requires a contact forms plugin, regardless of its niche or traffic.
Using a contact form will protect you from spammers and hackers. You can keep your WordPress site more secure by using a contact form instead of displaying your email address. This way, you're protecting your email from spammers who send unwanted offers and phishing emails.
Using forms also saves you time. By using a contact form, you can specify what necessary details you'll need to know when your visitors and potential customers are reaching you out.
A best WordPress form plugin will also allow you to integrate extra features such as an email newsletter subscription checkbox in your contact form. This helps you to follow up on prospects and build a long-lasting relationship with them.
Easily Build WordPress Forms in Minutes
Building online forms in WordPress has never been easier thanks to WPForms.
WPForms often claims to be the most beginner-friendly WordPress form builder in existence and hugely emphasizes the convenience it offers to build a WordPress form.
With WPForms, you don't have to hire a WordPress developer or even touch a single line of code to create a WordPress form. You should be able to create a form in a matter of minutes no matter you want to create a simple contact form or a complex form, like registration or payment form.
Does WPForms live up to their hype of being the most beginner-friendly WordPress form builder? Let's take a look:
1. The Powerful and User-Friendly WordPress Form Builder
With WPForms' easy-to-use drag and drop builder, you can create any kind of form in just a few minutes without having to touch any code.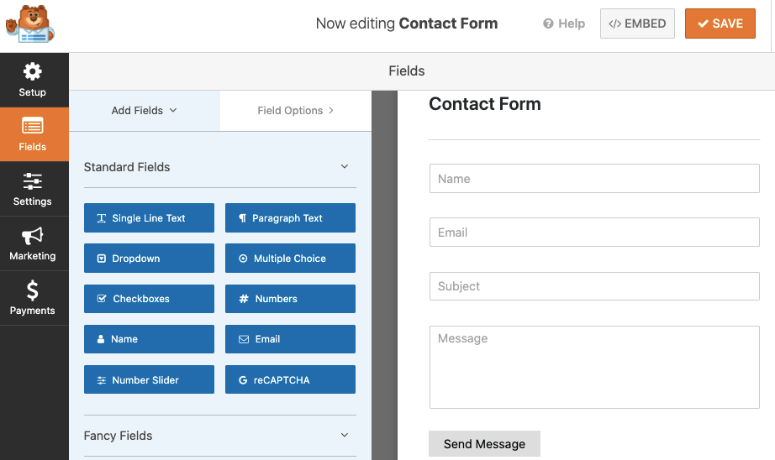 Adding and removing form fields can be done in just a single click. Plus, you can easily rearrange the fields as per your needs by dragging and dropping them above or below one another.
2. Hundreds of Form Templates to Choose From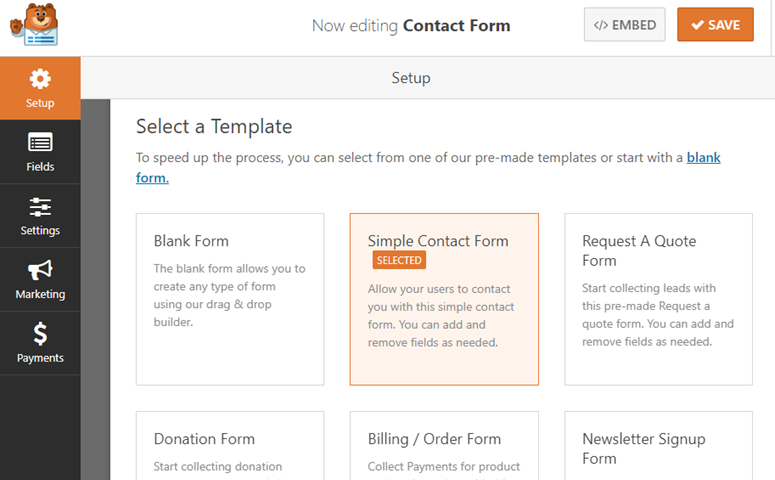 With WPForms, you don't necessarily need to create a WordPress form from scratch. The core plugin comes bundled
[…]
This article was written by Shahzad Saeed and originally published on IsItWP – Free WordPress Theme Detector.