Trying to figure out how to add a FAQ schema in WordPress?
Adding FAQ schema to your site can help you get the FAQ rich result and also increase your site's chances of appearing in Google's attention-grabbing People Also Ask boxes.
In this post, we'll show you step-by-step how to create your own FAQ schema using three different free plugins from WordPress.org.
Whether you want to create a front-end FAQ section or just add the backend FAQ schema to an existing FAQ page on your site, you'll find the solution in this article.
Here's everything that we'll cover:
A quick overview of why it's helpful to add FAQ schema
How to add the FAQ schema in WordPress – we'll cover three free options
How to test to make sure your FAQ schema is working properly
Let's jump in!
Benefits of Using the FAQ Schema in WordPress
The main benefit of adding the FAQ schema to your WordPress site is increasing the chances that Google gives you its FAQ rich result.
Many SEO experts also believe that the FAQ schema increases your site's chances of appearing in Google's prominent People Also Ask (PAA) boxes, which is even more visible than the FAQ rich result.
These boxes appear for many queries and include a list of FAQs, a short answer snippet, and a link to the site for more information: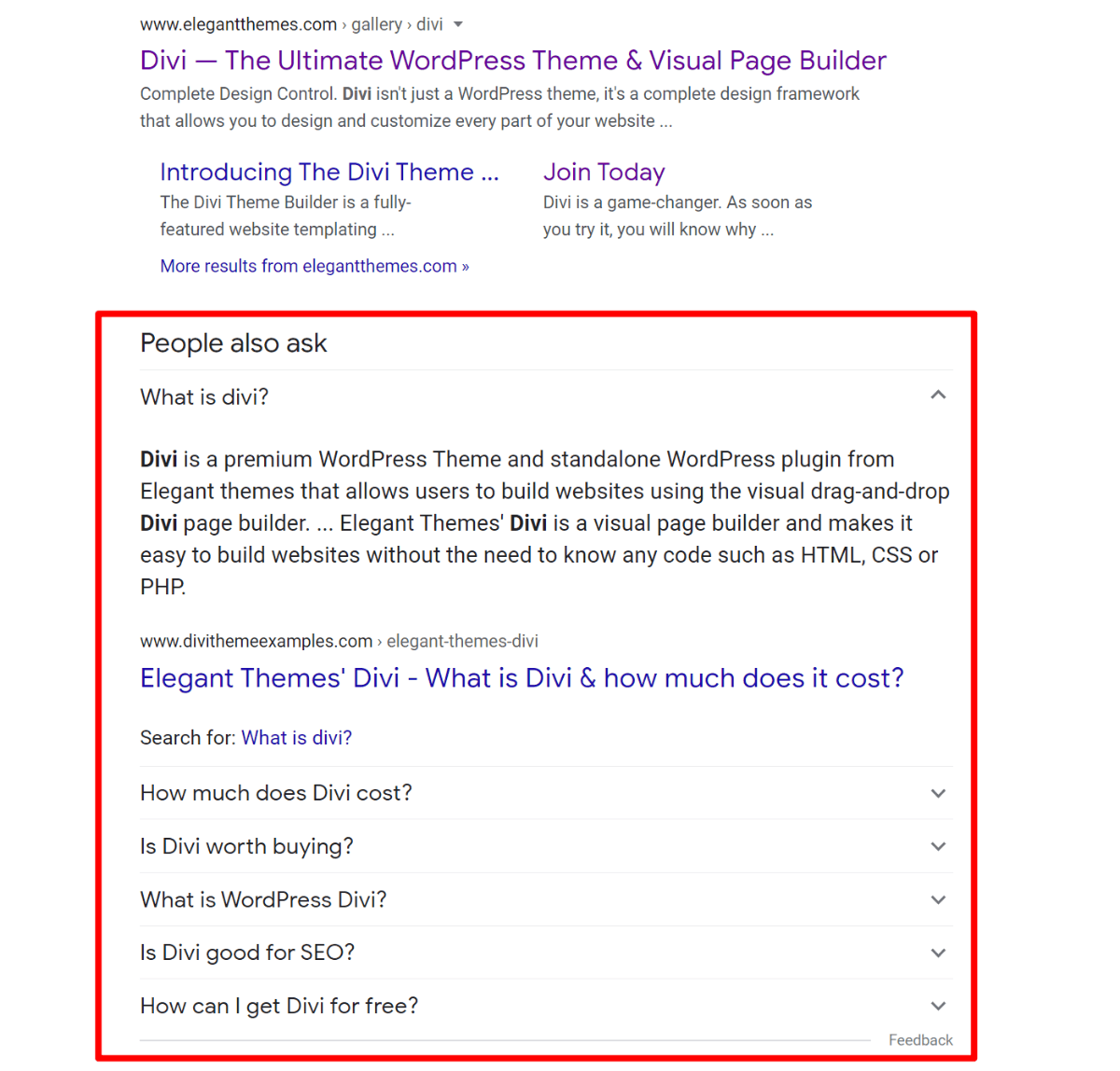 Finally, the FAQ schema is just generally beneficial because so much of the Internet is moving towards this sort of short question and answer approach. For example, voice assistants essentially operate on this exact principle:
Someone asks their voice assistant a question
The voice assistant tries to pull in a short, relevant answer.
Making your content more comprehensible for search engines in this format will make it easier for them to process your content and hopefully include it in text or voice results.
It's important to note that the FAQ schema will not guarantee that you get any of these benefits – it's still Google and other search engines' decisions in the end.
However, adding the FAQ schema to WordPress will increase your chances of getting these benefits, which is why it's still definitely worth your time.
How to Add FAQ Schema in WordPress: Three Free Options
There are two parts to adding a WordPress FAQ section:
The front-end FAQ section that your human visitors see.
The backend schema markup (AKA structured data) that Google and other search engines see. Google recommends using a specific format called JSON-LD, but there are other formats.
You can actually add one without the other. For example, if
[…]
This article was written by Colin Newcomer and originally published on WPKube.