Are you looking for the best email marketing software solutions in 2020? Undoubtedly, email is a possible way to reach your potential customers to increase your sales.
Email is the first thing most people check!
So if you're building a website or online business, you need an email marketing automation tool to manage your email subscribers and newsletters to build trust, increase awareness and sales.
If you're searching for the best email marketing automation tools, this post is for you where you'll discover 6 of the best tools that work like a charm.
What is email marketing and why is it important?
Email marketing is a direct way of communicating with people through emails. Email marketing helps you build trust and credibility if you're doing business online.
Whether you know it or not, email marketing produces a whopping ROI of $40 for every $1 spent.
Here are a few top reasons why most marketers choose email marketing.
It is an evergreen medium to connect with people online
It's more measurable
It helps you reach more customers
It helps you establish yourself as an authority
It gets better response rates
It helps you nurture your audience to convert them into customers and the list goes on
Enough said about the importance of email marketing, let's now cover some of the top email marketing solutions for bloggers.
Top 6 Email Marketing Solutions for Bloggers And Marketers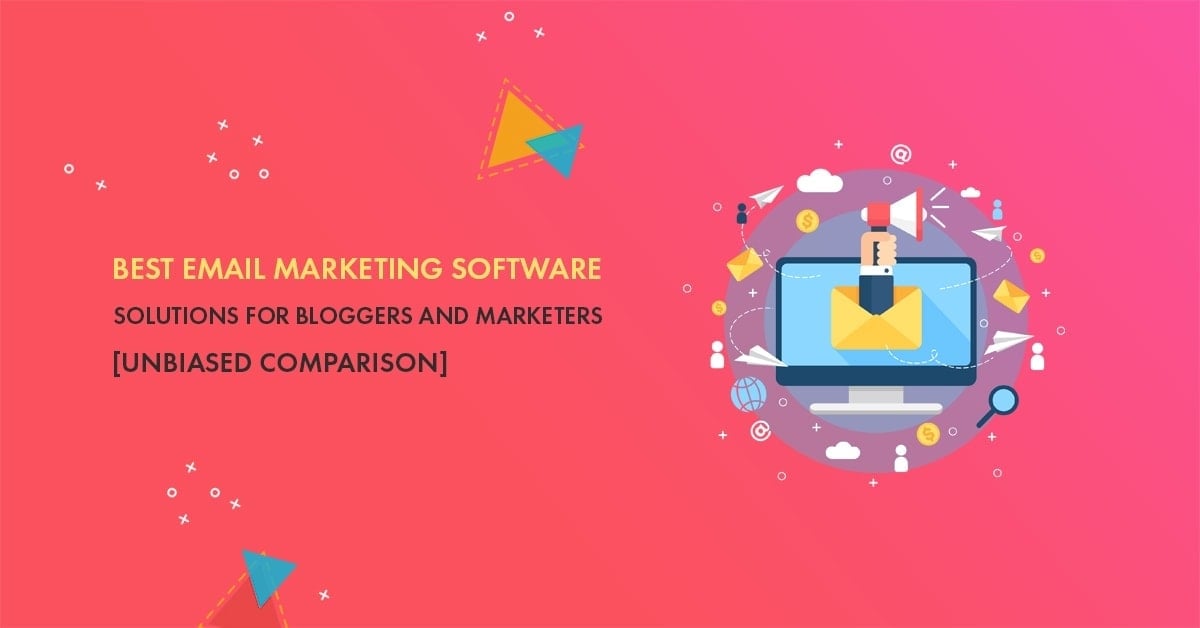 1. ConvertKit
If you're a blogger or marketer who is looking for an exclusive email marketing automation software, ConvertKit is specially for you as it helps you with everything you need including drag and drop email sequences, workflow automation rules, landing page templates, custom opt-in forms and so on.
Features of ConvertKit
Let's first cover some of the incredible features offered by ConverKit.
Easy to use opt-in forms which are easy to customize
Excellent reporting where you'll get subscriber data and opt-in conversions from the dashboard
Custom segmenting
Customizable landing page design
Easily integrates with majority of the eCommerce, landing page
[…]
This article was written by Anil Agarwal and originally published on BloggersPassion: Learn SEO Blogging with An Expert.