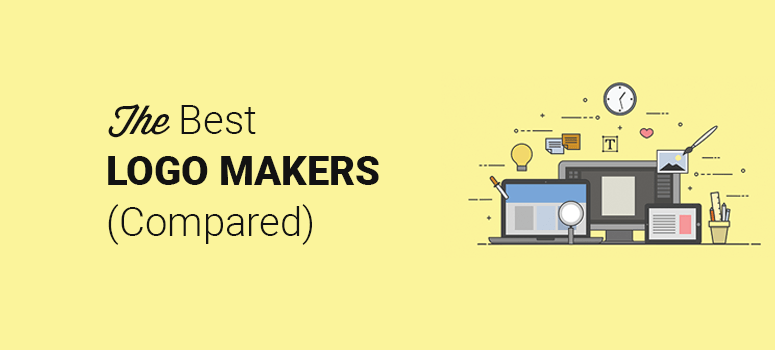 Are you looking for the best logo maker for your business logo?
If you're a website owner, startup or a small business with a limited budget, you might not want to spend a hefty amount of money on your logo.
Fortunately, there are several online logo makers that let you create a professional logo for your business.
In this article, we'll share our handpicked list of the best logo makers that let you easily design professional business logos.
How to Choose the Best Logo Maker App
Once you've decided that you're creating your logo on your own, the next step is to choose the best logo maker that meets your needs. Since you can find dozens of online logo makers, choosing the right one can be intimidating.
Here's what you need to look for in a logo maker software.
Text Logo: Ability to create a unique text-based logo. The logo maker must provide you with a wide variety of text designs, styles, and font.
Built-in Templates: Unless you're a designer, you might not want to start building your logo from scratch. Make sure your logo designer app comes with several built-in templates.
High-Resolution Download: The logo maker software should let you download a high-resolution logo in any format (jpg, png, etc.) This comes in handy for using the logo in your marketing materials.
Let's take a look at the best logo makers that you can use.
1. Constant Contact LogoMaker: Free Logo Maker App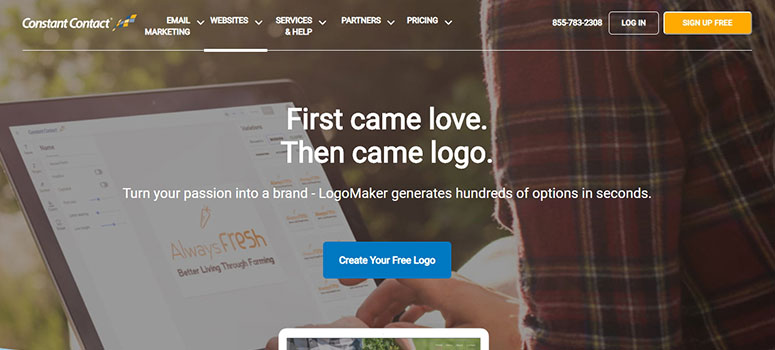 Constant Contact LogoMaker is a free logo creation software that comes bundled with the A.I. powered website builder.
It allows you to customize every aspect of a logo that includes color, font, size, and icon. LogoMaker is a flexible service and works like a charm for beginners who don't want to invest in hiring a professional logo designer.
Although the LogoMaker service is offered as part of their website builder, they let you download the logo in high-resolution to use anywhere, such as your website, marketing materials, T-shirts, printing materials, etc. Constant Contact LogoMaker supports multiple file types, which means you'll get your desired
[…]
This article was written by Editorial Team and originally published on IsItWP – Free WordPress Theme Detector.