Regardless of the business you're running, it's always helpful to know what your visitors are thinking about your products and services.
But unless you're a mind reader, the only way to do that is to…ask them what they think!
And if you're using WordPress for your business website, the easiest way to engage with your audience is using a WordPress survey plugin.
These WordPress survey plugins allow you to proactively reach out to your visitors, ask them questions, and analyze the results. And depending on your budget, they can even help you in lead generation, smart survey branching, and more.
In this post, I'll look at seven different best WordPress survey and poll plugins so that you can find the option that best fits your needs and budget!
Gravity Forms is a massively popular and extensible WordPress forms plugin. Because surveys are, at their essence, just a focused application of forms, Gravity Forms is well suited to help you create surveys on your WordPress site.
With Gravity Forms, you can build your surveys using a drag and drop form editor which includes a variety of different field-types depending on your needs including;  Free-form text boxes, Radio boxes, Checkboxes,and Drop-downs. 
Here are The Features That Makes Gravity Forms a Great WordPress Survey Plugin:
Conditional logic that changes the next question based on the previous response. 
Dedicated polls add-on 
Limit the number of responses per visitor to ensure the integrity of the poll
Display survey results publicly (if desired)
Close the survey on a certain date or after a certain number of responses
Finally, Gravity Forms includes a plethora of other add-ons that let you connect your survey data into a variety of external services which can be helpful if you, say, want to add survey-takers to your mailing list.
Price: $259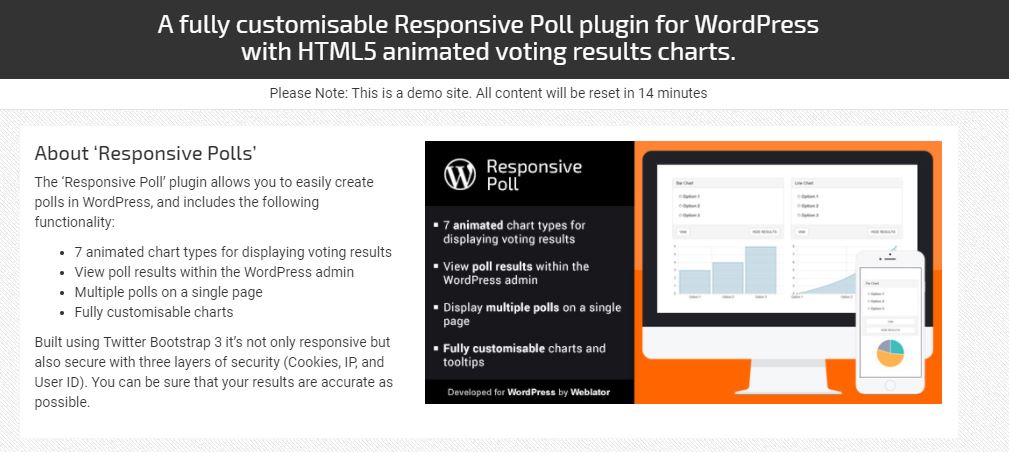 Responsive Poll is a premium WordPress survey
[…]
This article was written by Moeez and originally published on WPblog.