Marieke van de Rakt
Marieke van de Rakt is the CEO of Yoast. Her main focus is on growing the company. She is really passionate about maintaining open and friendly company culture. Marieke is also heavily involved in the marketing of Yoast and with Yoast SEO Academy: the online courses platform.
A great blog or an entertaining vlog helps you attract people to your site. Both also allow you to engage with your audience, increase brand awareness and show your expertise. That's because you can use blogs and vlogs to dive into a certain topic related to your site or business. So which one is better? How do you decide between creating a blog or vlog about a topic? And can you optimize your videos to make them show up in Google? In this post, we'll go into all of that and more!
The word vlog derives from 'video blog', this shows us that these two types of content are closely related. A vlog is essentially a newer way of sharing content. The main difference is that in a blog you mostly use written content, whereas in a vlog you use video to tell your story. However, this doesn't mean that writing is an outdated way of sharing information. It's quite the contrary actually. Let's find out why.
Why video doesn't replace written content
Vlogs are great and you should definitely consider making them, but Google can't watch videos. This means Google is unable to index vlogs. So, in order to make your content rank in the search engines and attract new people to your site, written content needs to be a part of your site. When you have a video on your page, make sure to write a summary of your vlog too. At Yoast, we'll actually embed the video in a blog post, write a little content and make sure to offer a transcript of the video as well. That way, Google will be able to index our new content and show it in the search results. But that's not all. To get your videos ranking in Google, you need to work on your video SEO.
Offering a transcript of your video isn't just good practice to make your videos show up in Google. For many people, it's more difficult to understand a spoken text in a foreign language than a written text. And, for people with a hearing disability, vlogs are hard to understand. A transcript makes your videos more accessible for everyone. In addition, you should make sure to add subtitles. This is something we've now also made part of our process when it comes to publishing new videos at Yoast.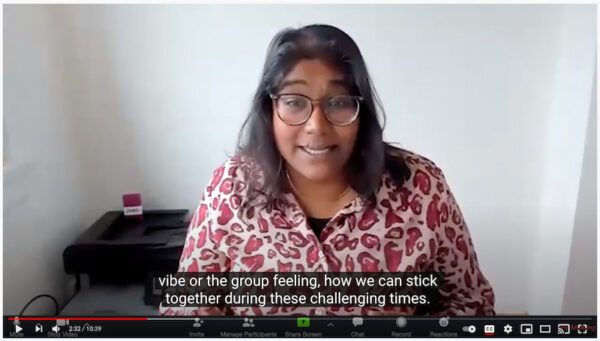 Don't underestimate the power of blogging
The choice to create a blog or vlog is always up to you,
[…]
This article was written by Marieke van de Rakt and originally published on SEO blog • Yoast.