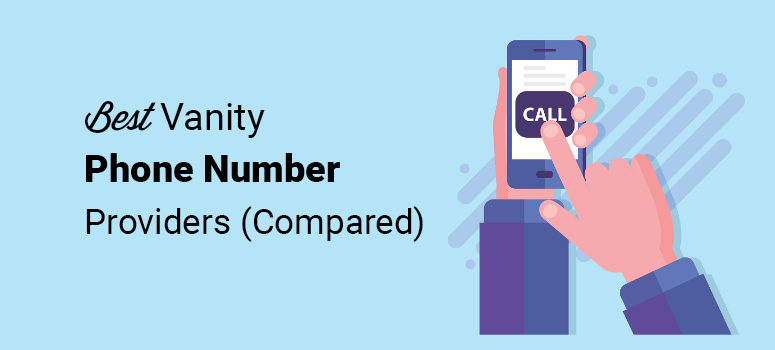 Want to get a vanity phone number for your website?
Vanity phone numbers are business numbers that are easy to remember and promote.
Generally, a vanity phone number is a mix of letters and numeric, which usually spells out the name of your company or a phrase that you use for advertisement or anything that's related to your business.
Although these numbers seem hard to get hold of, it's not as difficult as it seems to be. In this article, we'll show you some of the best places to buy a vanity phone number for your website. Towards the end, we'll tell you how to add a click to call button using your vanity number so that your visitors can call you right from your website.
How Does a Vanity Number Look Like?
As mentioned above, a typical vanity number is a combination of numeric and alphabets. An example of such a number is 1-800-GoFedEx (1-800-463-3339). It can also be a unique one like 8000-111-222 or 1222-333-444 etc. The best part is that vanity numbers are easy to remember.
Many vanity numbers are toll-free numbers. But this depends upon its availability. They are usually sold on a first come first basis.
To buy a vanity phone number, you'll first need to have a business phone service, which runs differently from your local phones. To use a business phone service, you'll need an internet connection. That's why its also called VOIP (Voice Over Internet Protocol) service.
You only need a device connected to the internet to use a modern business phone service. Basically, a computer, laptop, tablet, or mobile phone.
That means you don't need any special types of equipment. Let's now look at some of the vanity phone number providers.
1. RingCentral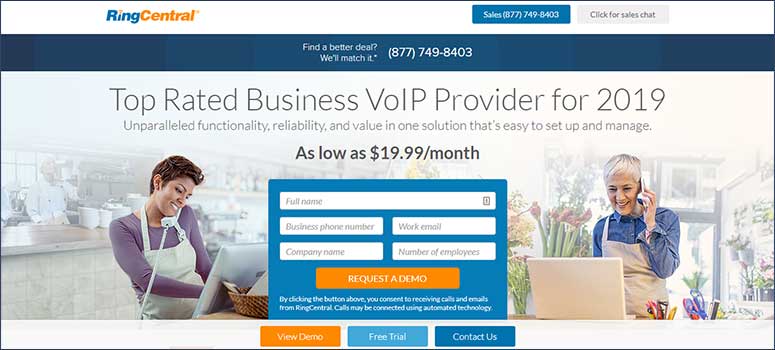 RingCentral is one of the best vanity phone number providers for small businesses. It offers amazing features like a multi-line phone system, call forwarding, call waiting, call transfers, video conferencing, conference calls, etc. You can have a vanity phone number from RingCentral by paying just a $30 extra with your plan. This is a one-time payment.
Once you sign up, you can have both your toll-free number and local number right from your dashboard itself. To get your vanity number, you'll have to apply
[…]
This article was written by Editorial Team and originally published on IsItWP – Free WordPress Theme Detector.