Michiel Heijmans
Michiel is a partner at Yoast and our COO. Internet veteran. His main goal with most of his articles is to kick-start your site optimization. So much to do!
Usability is an integral part of holistic SEO. It influences factors such as bounce rate, time on page and conversion rate, to name a few, and many of these metrics affect your website's SEO. Optimizing usability is essential for all sites, but even more so for eCommerce sites.
User testing is one way to optimize your eCommerce shop — read our introduction to user testing to get started –, but a lot can be done just by looking at best practice, comparing that with your site and making improvements. This ultimate guide to eCommerce websites takes you through that testing process and looks at everything you need to address to give your visitors the best experience possible.
In short, this usability guide for online shops will tell you all about:
That'll cover most, if not all of your visitors' on-site shopping experience. Let's get started!
Online store homepage usability 101
Have you ever looked closely at the homepage of your online shop? Chances are you just went with the WooCommerce theme that your designer presented and implemented the available options. While most of these themes are nicely designed and set up with the user in mind, that might not be best for your particular target audience.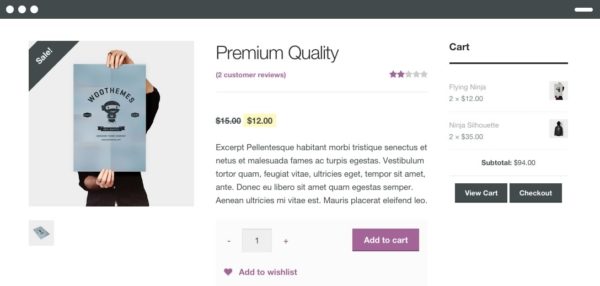 Focus on your target audience
Before setting up a design, you need to understand the needs of your target audience. You need to investigate the search intent. Are your potential customers looking for the best price, or do they want to read a dozen reviews before buying? Are there cultural differences you need to take into account? These things determine the setup and layout of your shop's homepage. Do you need to highlight sale items? Are you addressing a particular niche? If so, you'll need to make that clear from the start.
If one of the pillars of your mission is to provide the best price possible, the sale banner should probably be the most prominent item on your homepage. But, if you are selling high-quality products that people are willing to pay a bit more for, sentiment and emotion should be your focus. You could use larger images and focus on core product features
[…]
This article was written by Michiel Heijmans and originally published on Yoast • SEO for everyone.