Flodesk is a fairly new email marketing platform that is affordably scalable and easy to customize. It's a highly visual platform equipped with simple tools and aesthetically pleasing designs. If you're looking for an affordable service that provides beautifully designed email templates that are easy to tweak and won't break the bank as you scale, Flodesk may be a great option for you.
There are a number of powerful email marketing tools available that suit different brands, depending on their needs. Flodesk is for brands and marketers who want to incorporate a high level of visual beauty in their email marketing while maintaining the simplicity of use.
Flodesk is intuitive and easy to use, with attractive templates that are great for freelancers and brands who want design-centric, aesthetically pleasing emails without a lot of fuss. Let's take a look at some of Flodesk's features.
Clean, Simple Interface
They say not to be afraid of white space–and Flodesk is a great example of a brand that isn't afraid to let its designs and functionality breathe. The site is easy to navigate and use. In addition, it is pretty self-explanatory for beginners and experienced email marketers alike.
The main navigation menu features links to Emails, Audience, Forms, and Workflows. Here's what you can use those sections for:
Create and manage your campaigns in the Emails menu
View and organize your subscribers in Audience
Build landing pages for opt-ins in the Forms menu
Create email automations in Workflows
It's simple to dig into Flodesk and figure out how to choose and tweak the designs you want to use. The interface is excellent for users who are visually driven but don't wish to code in the background in order to get their visuals looking right.
Drag-and-Drop Template Designs
Flodesk offers a number of template designs to choose from. Once you've chosen a particular template, you can make changes to the overall design and truly make it your own. One way to do this is by dragging and dropping design elements into the workspace.
In the Flodesk workspace, templates contain a sequence of possible design elements you can choose from. These design elements appear as combinations of images, text, and link buttons that can be edited to suit your needs.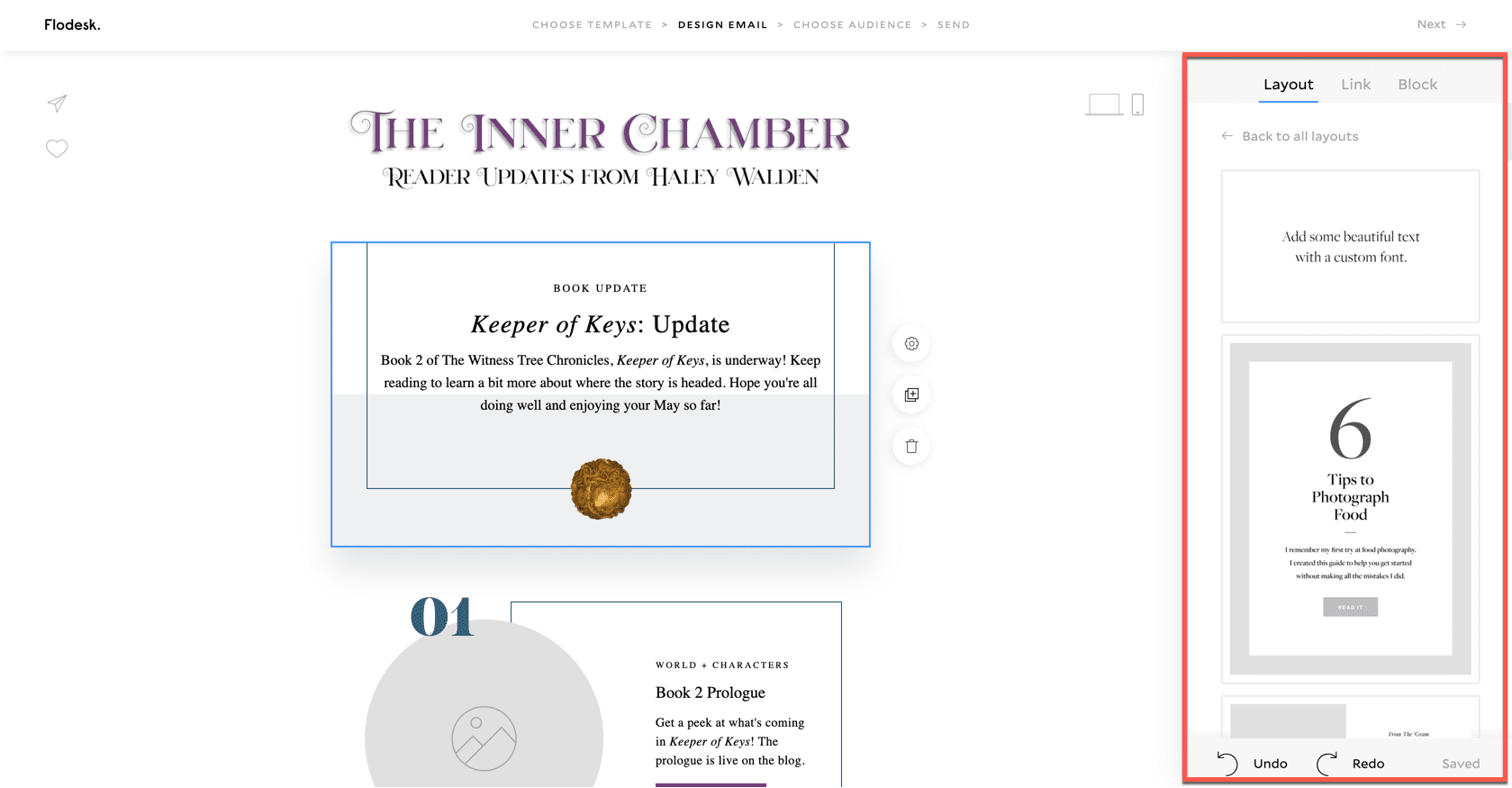 Users can edit each piece of the design elements. For example, you may change the color of a shape that's incorporated into the element. You may also add images and change the font via the right-hand editing menu. The menu lets you tweak the look and feel of your email by editing colors, fonts, shapes, and layouts.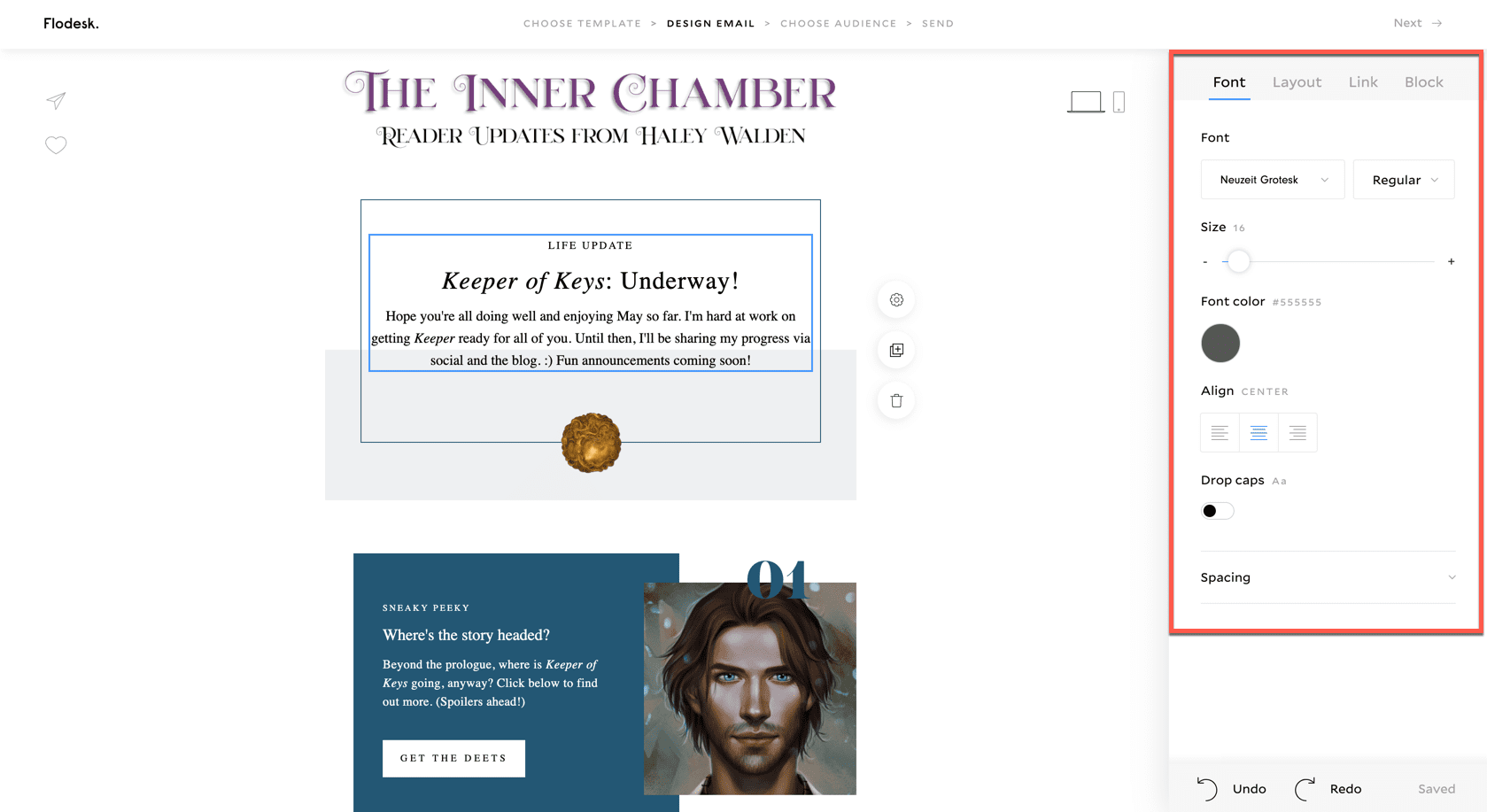 In this example, the template
[…]
This article was written by Haley Walden and originally published on Elegant Themes Blog.