It's been a while, we know. We missed you too! When it comes to keeping you in the loop, we dropped the ball for a while, but we can proudly say – we're back! We're relaunching our Customer Happiness Report series, and we'll do it with style! In this post, we'll cover all the exciting things that happened to us in 2022, present some of the newest team members and give you a sneak peek at what the future brings.
People behind Support
Here at ManageWP, we always stress how important the people behind the product are. We are real people, responding to your help requests in a real-time. You've never received an automatic reply from our team, and you never will!
At the beginning of this year, we had a few changes in the team's structure. Some people moved to new teams, pursued new challenges, and discovered new talents. Exciting times! On the downside, we were understaffed for a few months, which affected some of our metrics. Luckily, we soon got reinforcement, and five fantastic new guys and gals joined the crew! Feel free to say hi to Filip, Miljana, Stefan, Doroteja, and another Stefan on Twitter (we now have 3 Stefans – don't get me started on all the mess that causes around here)!
Customer Happiness ratings Q3 2022
We're proud of our Happiness score, which showed slight but steady progress over time, especially given that our newest team members are still finding their way through the vast multiverse of our tools, creating their own writing styles and gaining more confidence. We'll work on improving our Happiness score metrics even more in the future. In the meantime, tell us how we're doing, rate our responses and give us honest feedback!
Here's some of the positive feedback we got from you, and we couldn't be happier reading this!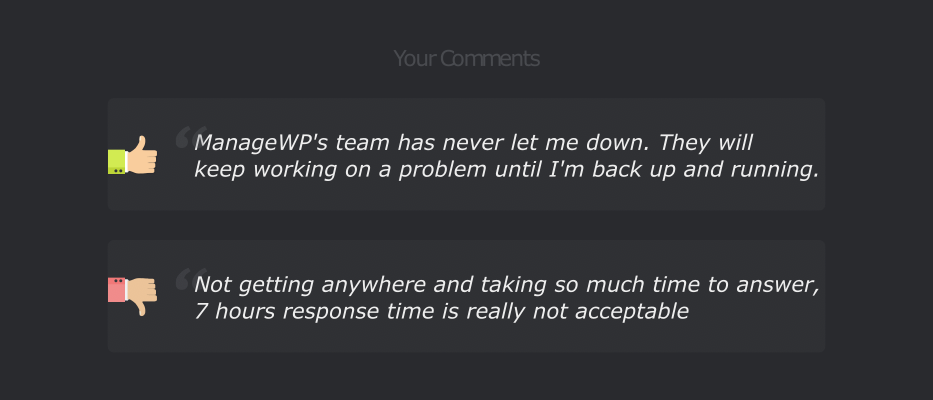 And as for the negative feedback, we learned that we still have some work to do to increase our response times.
Crunching the numbers
In Q3, we received 5065 tickets and sent you 7382 replies. We're proud that our First Response Time and Resolution Time metrics significantly improved compared to the beginning of the year. We had 41% of responses go out within 60 minutes and a whopping 99% within the first 12 hours. 
Regarding Average Replies to Resolve a ticket, we needed approximately 1.7 replies to resolve a ticket, which brings us to 64% of your tickets getting resolved on the 1st reply.
Human of Support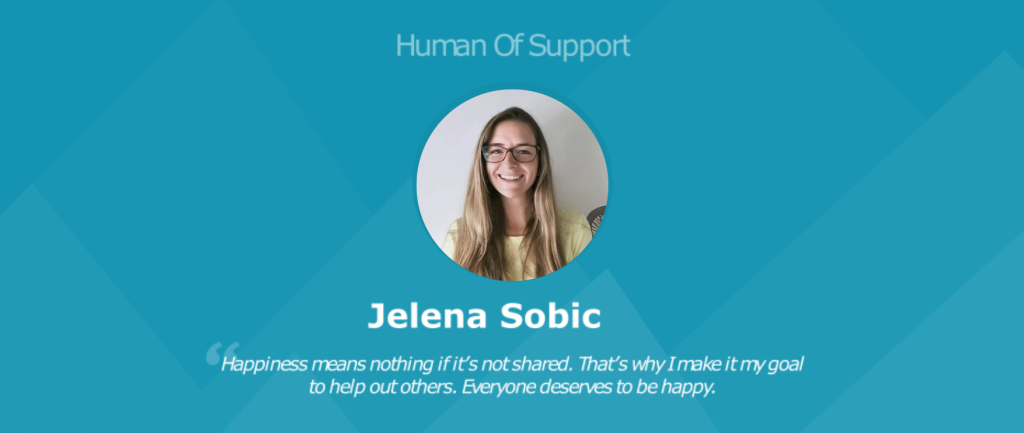 Jelena's one of our senior support team members, and she's been a busy bee this year well! Besides helping organize WordCamp Europe in Porto this summer, she also did a talk on WooSesh earlier this month and walked us through a typical website cloning process. 
Q4 Goals
As always, we will strive to achieve better response times and try our best to justify our name – Customer Happiness team! Another thing we hope to achieve is to inspire you all to be more open to sharing your feedback with the team! Don't be shy; drop us a comment here, and be sure to leave us more feedback on support tickets!
Keep reading the article at ManageWP. The article was originally written by Predrag Zdravkovic on 2022-10-31 10:14:54.

The article was hand-picked and curated for you by the Editorial Team of WP Archives.