There are currently around 200 million active websites. This huge number is testament to how much the web is central to our lives. What's more, website builders such as Squarespace offer unparalleled functionality to get your business online. However, there are many Squarespace alternatives available too.
For example, Wix and Weebly have both been popular solutions for starting a website. In addition, WordPress is the Content Management System (CMS) king, with around a 40 percent market share of the web.
In this post, we'll first outline what makes Squarespace an attractive platform for building a website. Then, we'll dig into a number of Squarespace alternatives, and outline why they're also great options.
A Quick Primer On Squarespace
For the uninitiated, Squarespace is a website builder platform. It looks to provide a 'turnkey' service for creating your website. As such, you'll be able to find design templates, add-on functionality, eCommerce options, and much more within the whole package:

One of the major draws of Squarespace is that you need almost zero coding knowledge to get up and running. This is going to be ideal for lots of business owners without tech-savviness.
What's more, Squarespace's pricing is tempting. It's run on a subscription-based model, and for around $200–400 per year, you can have a professional-looking website with almost none of the administrative hassle.
Why You'd Want to Consider Squarespace Alternatives to Create Your Site
However, despite the prominent advertising and marketing for Squarespace, it's not the only solution available. In fact, many companies have thrown their hats into the ring, and come up with some Squarespace alternatives of their own.
For example, Wix and Weebly have competing platforms, and WordPress.com is arguably everyone's biggest competitor: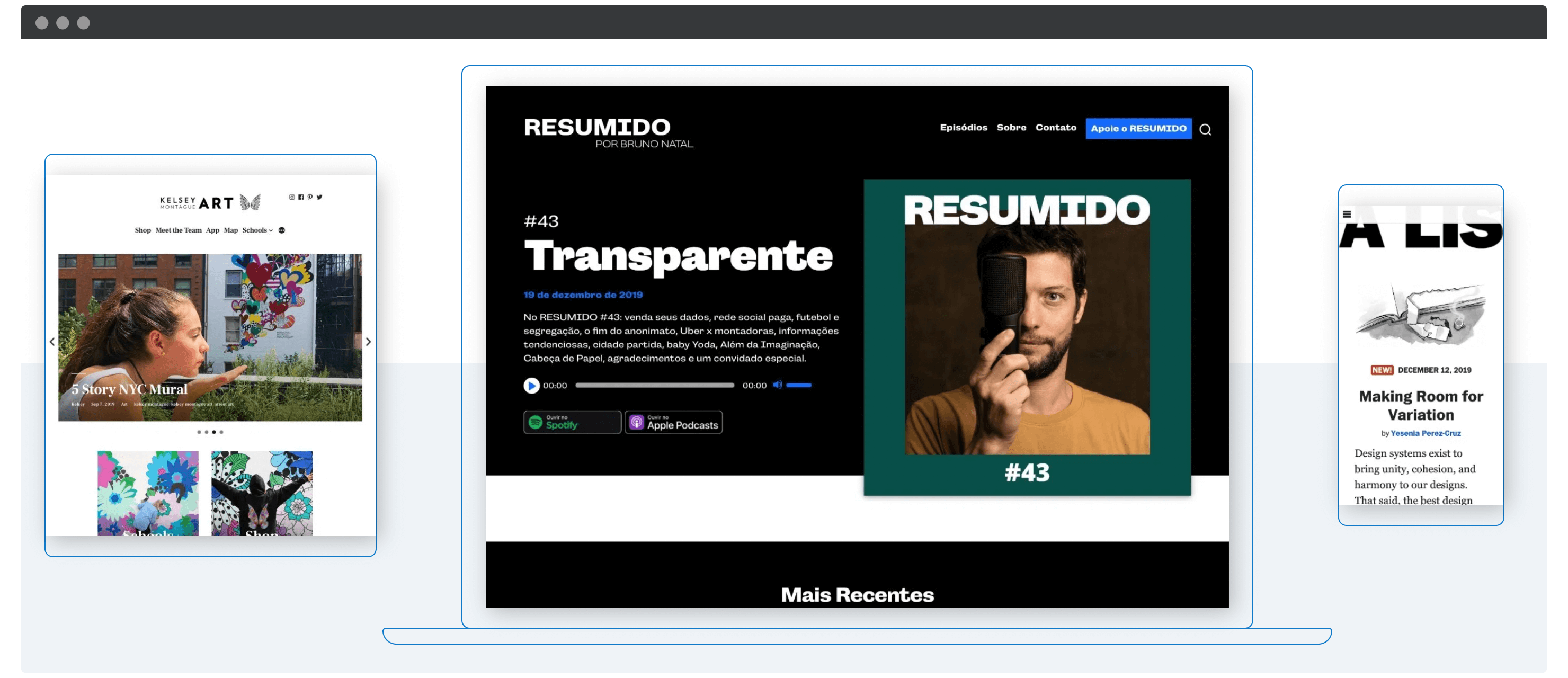 We'll discuss WordPress itself later, but for now, consider these reasons for choosing one of the many Squarespace alternatives:
You may find that an alternative has a feature set more in tune with your own requirements.
The pricing for an alternative could be more suited to your budget.
You might not 'get on' with the Squarespace platform, yet slot right into one of the alternatives.
These are all valid reasons, although features and ease-of-use are going to be more of a deal-breaker, given that pricing between solutions is arguably similar.
6
[…]
This article was written by Tom Rankin and originally published on WPKube.