How to improve SEO and rank higher? It's an age-old question with no single definitive answer. There are many paths to take in the journey to reach that much-coveted page #1 on Google, ranging from hiring a full-on SEO agency to trying your best with the free version of Yoast SEO.
And, while there is more than one way of boosting your ranking, one thing is for sure. Getting a position checker tool is always going to help. That's why we're bringing you a list of the best ones. Enjoy!
1. Google Rank Checker by SE Ranking
Google Rank Checker by SE Ranking takes the number one spot on our list for two reasons; its efficacy and versatility. This tool offers more features and solutions than pretty much any other tool on the market.
With it, not only can you continuously monitor the performance of your keywords in organic searches, but you can also track them on Google Ads simultaneously. Along with your position, there's also an option to track and monitor your Google Maps results to better understand how to improve your local SEO.
This tool also covers every base and goes as deep as it possibly can. It tracks the top 200 searches, a lot more than is customary. Combine that with the previously mentioned features, add info on your entire search volume, relative traffic forecast, and KEI, and you've got yourself an absolute winner.
2. Semrush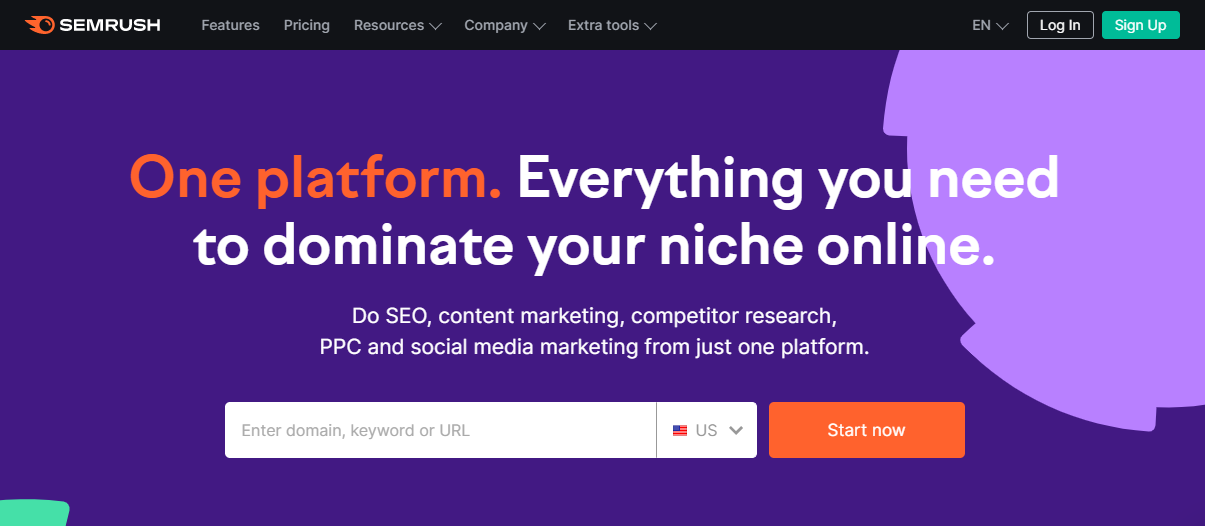 Semrush is immensely popular, and you've probably heard of it already. But let us assure you it's popular for a reason. This tool comes with plenty of valuable solutions and insight. Semrush offers three different rank tracking tools and an even higher number of keyword research tools. With the help of its rank trackers, you can easily monitor your performance and discover how to improve your ranking over time.
The position tracker monitors the performance of any keyword, domain, or competitor on Google. The sensor feature is especially useful, as it allows you to keep an eye on any potential changes in Google's algorithm as well as the industries that are going to change with it.
And finally, the ranks feature can track any competitor's domain to discover those with the best keywords and most organic traffic. Once all the information is collected, you can mimic some of the competitor strategies to boost your ranking.
3. Rank Tracker by Ahrefs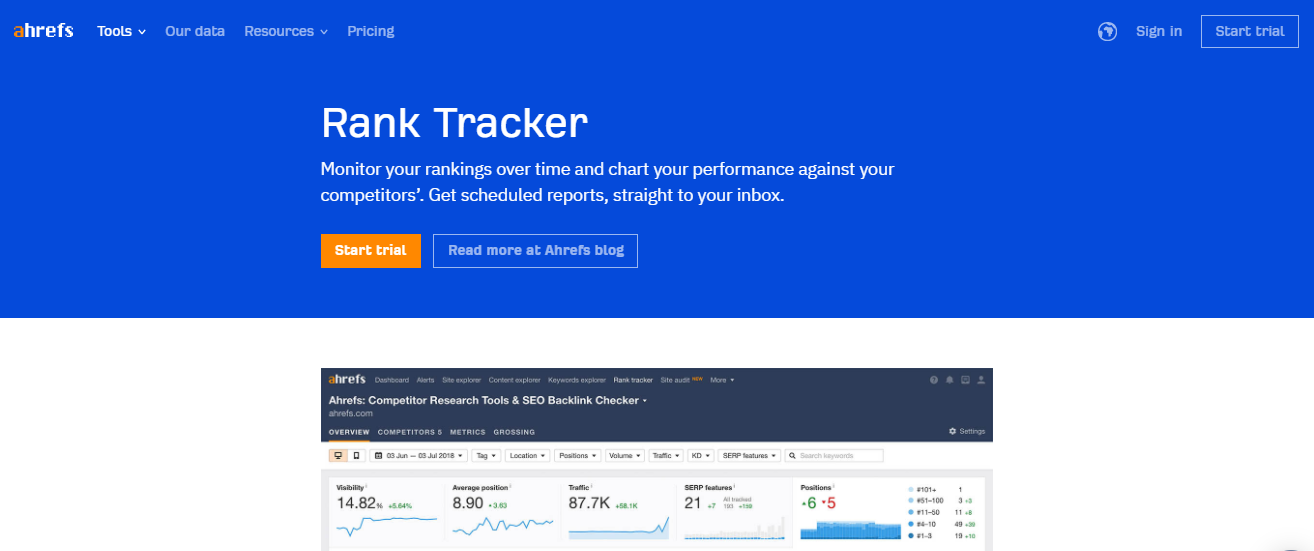 Rank Tracker by Ahrefs works much in the same way as the previous two entries. It monitors your ranking over a certain period of time and charts it against your competitors'.
One of its most significant features
[…]
This article was written by Ivana Banić and originally published on WP Pluginsify.