S
hould I start a blog? If you've been asking yourself that question, we're here to help you find the answer. In this article, we'll go over the best reasons to start a blog, so you can decide if blogging is right for you. 
Whether you want to build a successful online business or simply take on a new hobby, starting a blog can be a big commitment. So, you'll want to think carefully about whether it's the best choice for you before you dive in. 
Today, we'll go over 7 big reasons why you should start a blog. And we'll also go over a few reasons why you shouldn't so that you don't make a decision that you'll regret later. 
Let's get started. 
7 Reasons You Should Start a Blog
If you haven't blogged before, you're about to find out why so many people love it. 
Of course, there are benefits like making money online. But, there are also other benefits to blogging that you might never have considered before.
So, let's find out what they are…
1.  To Share Your Passion
Blogging is one of the best ways to share your passion with the world. No matter what you're interested in, whether it's video games, cooking, fashion, or finance, you can build a blog and share your love of something with other people online. 
In fact, it's pretty important to be passionate about one particular subject when you're starting a blog. This is called a blogging niche. It's what your entire blog will be about. 
Choosing a blog niche will make it easier for you to attract a loyal audience of readers who share the same interests as you. 
And when choosing a blogging niche, you should pick something that you're passionate about. After all, you're going to be writing a lot about it. 
So, if you love photography, for example, you should start a photography blog.
That's exactly what Cole Joseph did when he started his blog Cole's Classroom: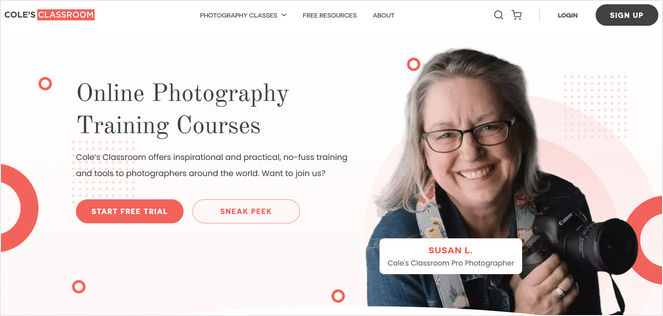 Aside from sharing free photography tutorials on the blog, he also offers photography training courses to teach aspiring photographers how to take amazing photos. 
As you can see, blogging is a great way to turn your passion into a full-time business. 
Even if you're not interested in blogging to make money, having an outlet to share your passions can be just as rewarding. 
In this example, Amy has a blog called A Forest Life: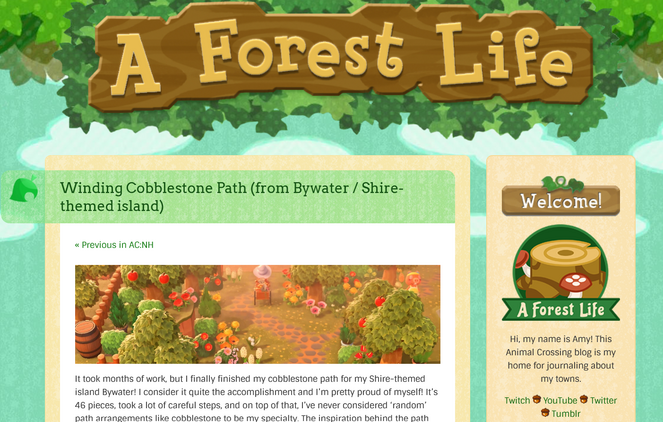 She uses it as a way to journal about her progress in a popular video
[…]
This article was written by Allison and originally published on Blog Tyrant.