Home /
Design /
30+ Stunning Real-Life Examples of Leadpages (Landing Page Designs) in Action!
By WinningWP Editorial
November 4, 2019
Leadpages is an incredibly powerful tool for making landing pages. If you're looking to convert visitors into something more – to push them through into sales and happy customers etc – an effective landing page can be near priceless: ideally paying for the amount of time, effort and money you've put into it many many times over!
But designing such a genuinely effective landing page is no easy task. Tools like Leadpages (or rivals such as Instapage and Unbounce) make the task infinitely easier of course by providing all kinds of helpful pre-made layouts, features and ideas, but ultimately the most important choices are still yours to make. A little dauntingly!
So what have others done? What kind of landing pages have some of the best designers and folk who really know what they're doing already created using Leadpages? Just what can be achieved with Leadpages?
Below, we've put together a showcase of over 30 top examples of Leadpages-powered landing pages in action: a list created from filtering through several hundreds of examples to get down to just 30 that we think are about the best!
(note: images link to live examples – listed in no particular order)
Enjoy:
Plenty Vegan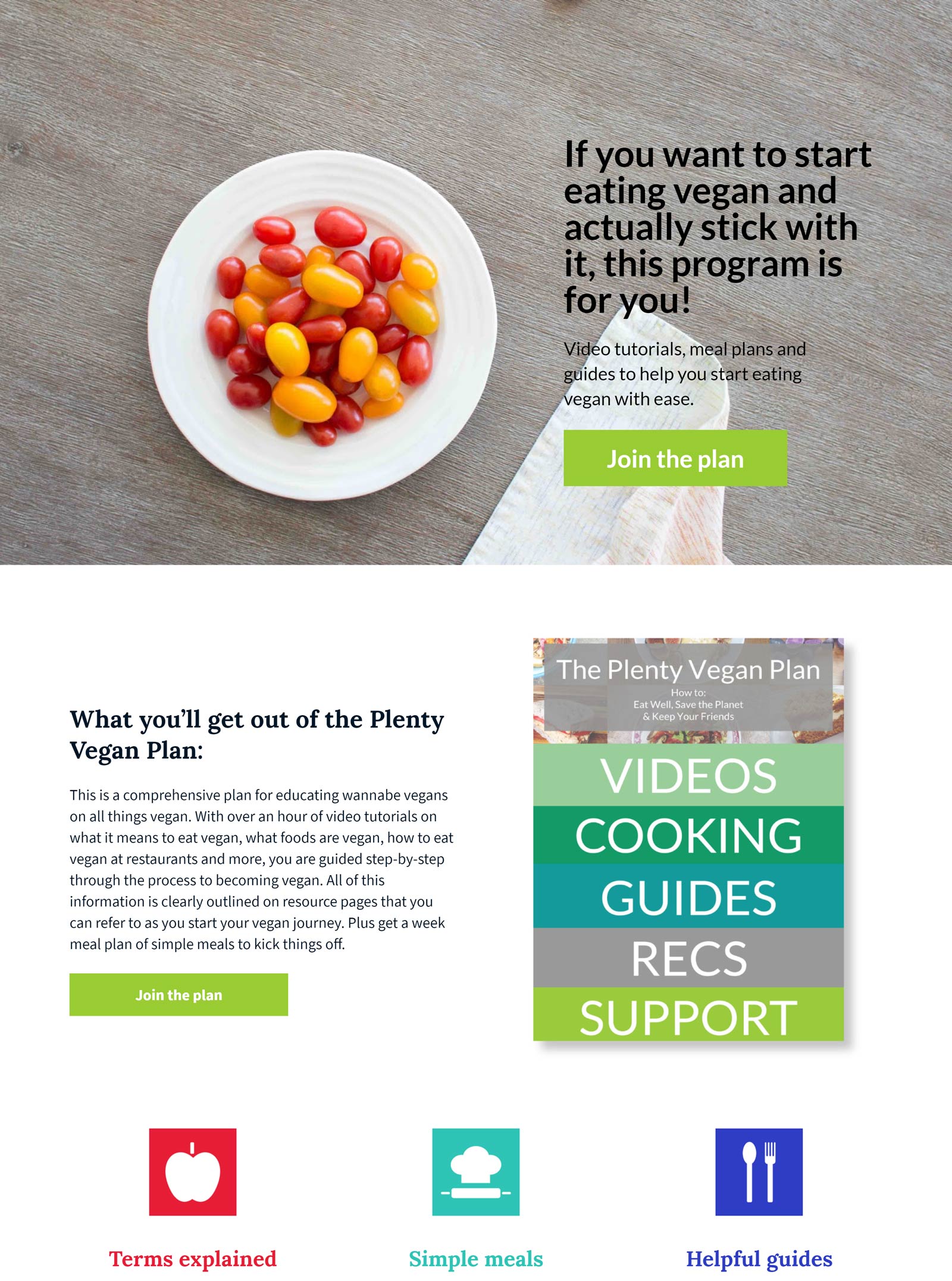 A good balance between icons and text is achieved here. The colour scheme of greens and white help to reinforce the plant-based nature of what Plenty Vegan is selling. And having the CTR buttons in each section help to keep conversion on track.
Live Site
SeeSharp

The CTA is immediately identifiable here. SeeSharp
[…]
This article was written by WinningWP Editorial and originally published on WinningWP.