Any reputable information source will credit its content to the responsible author. Your website shouldn't be an exception.
Primarily, this approach will enhance the credibility of the texts you're featuring on your blog. There are two reasons for this. On the one hand, the author's readiness to sign their name below the article says a lot about the reliability of the info in it. On the other hand, revealing the author's identity tells your readers you believe this particular author, and it encourages them to believe them as well.
Now, how can you feature your authors' and collaborators' info on your website? The answer is simple and not that unexpected – there is a plugin for it. Let's see what it does!
Enhanced Credibility
Author box plugins allow you to display different info about your contributors. Most of them display the name and the picture, which has an important psychological effect since it's easier to believe and connect with an author when you have a picture to go with the name.
Personal Touch
Additional info for which many plugins offer room is the author's short bio, website, social media accounts, and other contact details. Talking about the connection with the audience, the same applies here as we mentioned above – the more the readers know about the writer, the more authentic the content feels.
Good Practice
Still, there is something in it for the authors as well. Signing their name and sharing their contact info will help the readers who like their writing style find more of their works, and thus create more followers for them. Besides, signing the writers under their articles is how you show respect to them and their work, so this will make them respect you more as a collaborator.
The gain from adding an author box feature is manifold, so here are the highest performing plugins according to our opinion.
Simple Author Box
Simple Author Box is a frequently updated plugin that has over 40,000 active installations. It works with any version of WordPress later than and including 4.6. When it comes to PHP, it is compatible with versions 5.6 and on.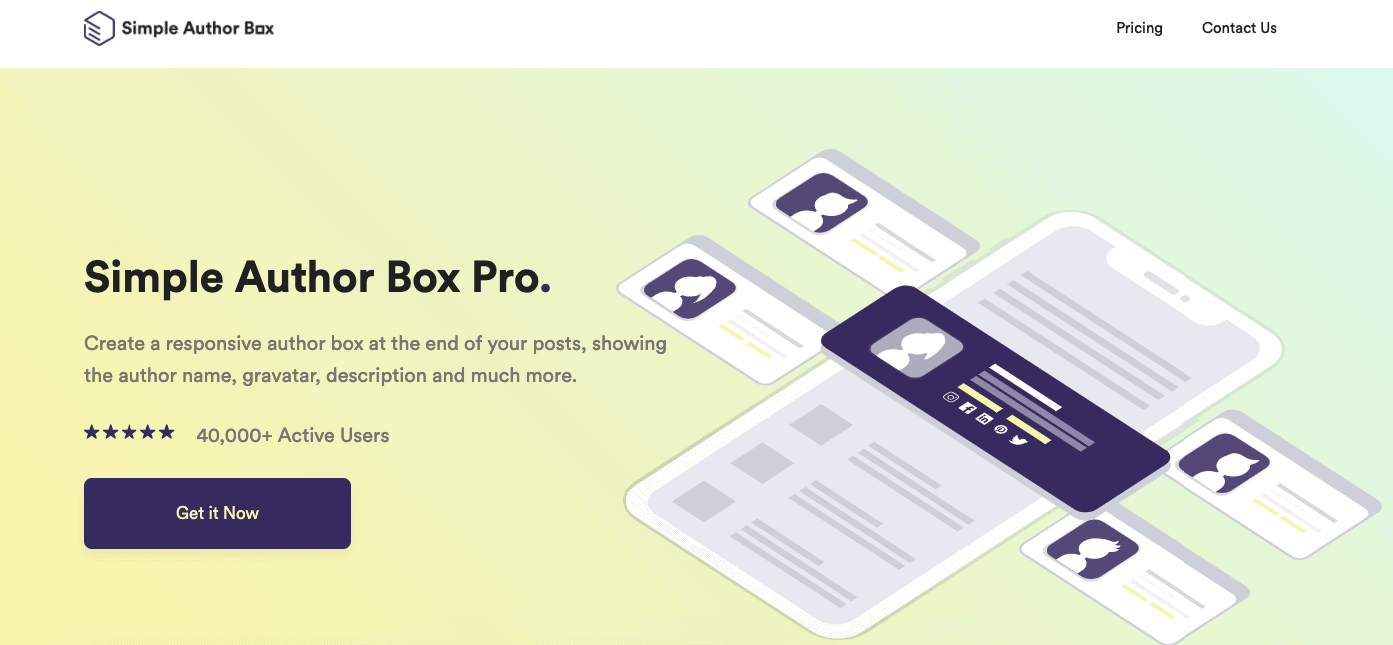 It is designed to smoothly fit in with your website. This means its color schemes are completely adjustable to match the color pattern of any site. The same goes for the typography: you can choose both the font and the size of it. In addition, you can tweak the margin and layout settings for a better fit. All these customization options will significantly contribute to the integration of the author boxes into the website surroundings.
When
[…]
This article was written by Vanja Savic and originally published on WP Newsify.