Home /
Basics /
Top 7 Best Squarespace Alternatives For Making Your Own Website (2021)
By Colin Newcomer
January 18, 2021
Searching for the best Squarespace alternatives to help you make a website or online store?
Squarespace is one of the most popular website builders, but it's not the right tool for everyone. It has some frustrating limitations when it comes to the features that you can add to your website and it can also be a bit expensive if you just want to launch a simple site.
Thankfully, there are plenty of great Squarespace alternatives that can solve these pain points and offer a website building experience that's more in line with your needs and budget.
To help you find the best option for you, I've collected the seven best alternatives in this post. For each alternative, I'll explain what it does better than Squarespace…and also where it falls short of Squarespace. After all, Squarespace is a quality tool, so none of these alternatives are better in every single area. It's all about trade-offs and finding the right balance for your needs.
Why Look for Squarespace Alternatives?
I think there are a few reasons why you might be looking for Squarespace alternatives. The exact reasons why you're searching will affect which tool you choose, so it's useful to quickly summarize them:
Feature flexibility — Squarespace doesn't have a third-party app marketplace like many other tools, so you're limited to the built-in integrations. Because of this, you can find much more flexible alternatives.
Design flexibility — if you value design flexibility, you can find alternatives that give you the option to start from a blank canvas and include a lot more design options.
Integrations — because there are no apps, you're limited to just the built-in integrations (unless a tool offers a JavaScript embed code). If you value having integrations, you'll probably want an alternative with a more open app marketplace.
Price — Squarespace's prices are pretty competitive with other tools, but you can find cheaper alternatives for some situations.
Simplicity — while Squarespace is already pretty simple, you can find even simpler tools if you still find Squarespace's learning curve to be too high.
eCommerce — while Squarespace can help you make a store, there are better options if you're 100% focused on eCommerce.
With that in mind, let's get into the best alternatives…
1. WordPress (Self-Hosted)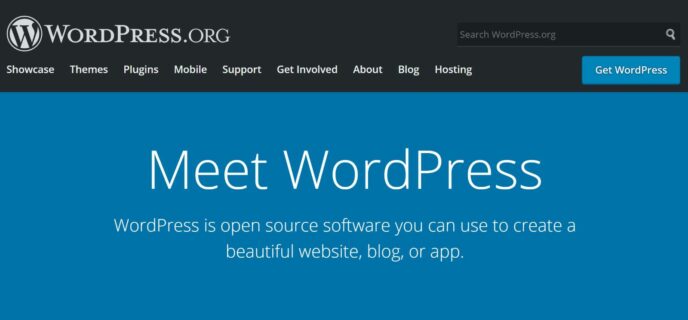 […]
This article was written by Colin Newcomer and originally published on WinningWP.