Home /
Basics /
How To Add/Embed A YouTube Video In A Post or Page Using The New WordPress Editor (2020)
By Kevin Muldoon
November 26, 2019
If you'd like to embed a YouTube video into a WordPress post or page using the new WordPress editor, then you've come to the right place!
In this tutorial, we'll show you how to insert a YouTube video into your content with the new WordPress editor — using one of three ways.
Let's get started…
Method 1: Embedding a YouTube Video the Easy Way
The simplest way to embed a YouTube video is to use copy and paste.
Step 1: Copy the YouTube Video URL
To embed any YouTube video into your post or page, you'll need to know the video's URL.
One way to find this is to click on the 'Share' button that's displayed underneath each YouTube video, which will then load a box that shows the video URL. Alternatively, you can just copy the video URL from your browser.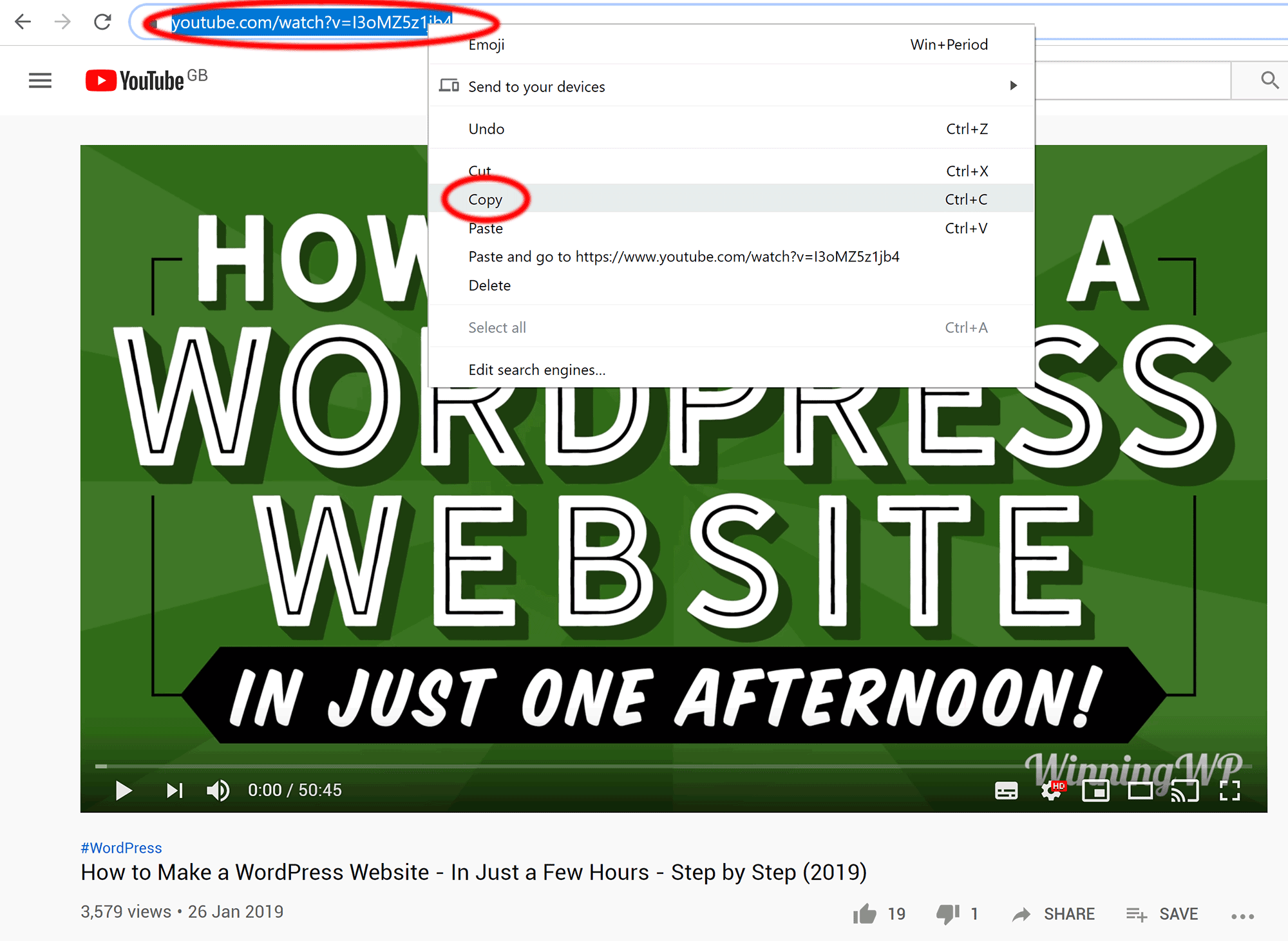 Step 2: Paste the YouTube Video URL
One of the best things about the new WordPress editor is that it makes the process of adding content simpler.
When you add a new post or page in WordPress, you'll see a message to 'Start writing or type / to choose a block'. (If the page already has content, this message will be displayed at the bottom of the canvas area.)
You may already know that if you start typing in this field, WordPress will automatically create a 'Paragraph' block. What you may not know is that you can easily embed a YouTube video this way too.
[…]
This article was written by Kevin Muldoon and originally published on WinningWP.