L
ooking for the best link building tools? In this article, we'll share the top tools you need to build backlinks for your blog.
Link building is a powerful strategy that boosts your search engine ranking, improves your SEO, and increases your site's visibility.
But, with a new blog, link building can be difficult.
Luckily, with the proper tools, you can build quality backlinks for your blog a little easier.
In this article, we'll share the best link building tools that can help your blog rank at the top of search results.
First, let's go over why link building is important…
What is a Backlink and Why is Link Building Important?
Backlinks are links from other websites to your site or blog. It's like getting a vote of confidence from another site that your blog and your content are good. The more votes or backlinks you have, the better your search engine ranking will be.
As you can imagine, this comes with a lot of benefits, including:
Higher Search Engine Rankings. To get eyes on your new blog and its content, it's important that your site shows up in search engines like Google and Bing. Building backlinks for your blog improves your SEO score so your site ranks higher in search and your audience finds your content.
More Traffic to Your Blog. When other blogs link to your content, it drives their traffic straight to your website. Users who click on the links will be directed to your blog so you can increase engagement and build a larger readership.
Boosts Brand Authority. When verifiable, credible websites link back to your blog, it positions you as an authority in your industry. It's easier to trust a blog that other well-known blogs endorse because it shows you're trustworthy and your information is reliable.
If you're new to backlinks, you can check out our detailed guide on how to get backlinks for more information.
Now that we know the importance of getting backlinks, let's go ahead and dive into the list of the best tools for link building.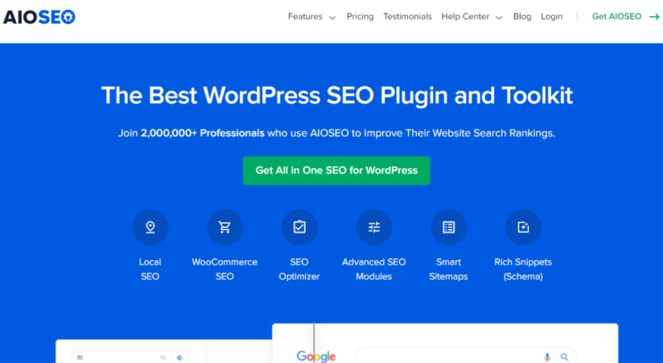 For a successful link building strategy, you first need to optimize your website for SEO. This will help you show up in search results so that other popular websites will notice your content and be encouraged to link to you.
AIOSEO, also known as All in One SEO, is a comprehensive SEO toolkit for WordPress. It makes it easy to optimize your website and its content so it performs well in search engines.
It comes with a helpful setup wizard to get you started with the proper SEO foundations. Simply follow the prompts to automatically choose the
[…]
This article was written by Zakiyah and originally published on Blog Tyrant.