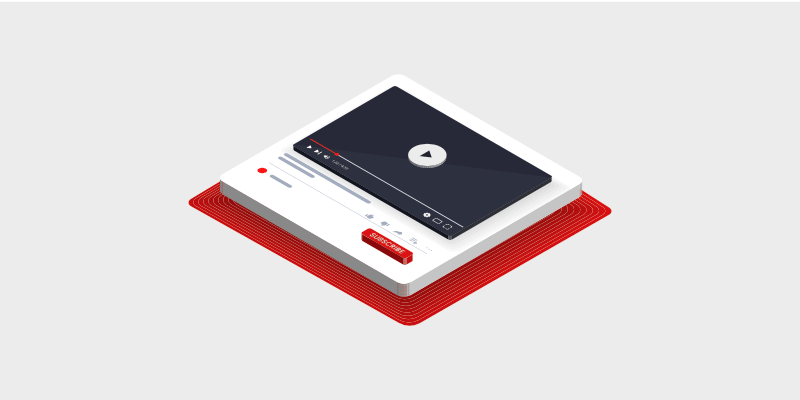 D
o you want to start a YouTube channel for your blog? YouTube is a great way to promote your blog or brand. Plus, you can monetize it to turn your passion into a full-time career.
In this guide, we'll show you how easy it is to set up your own YouTube channel. We'll also show you how to optimize your channel to gain more traffic, subscribers, and views.
Do Bloggers Need a YouTube Channel?
YouTube is the second largest search engine in the world (after Google). It gets millions of views per day.
So if you haven't hopped onto this platform, you're missing out on a huge opportunity to expand your reach and grow your blog.
Now you may be worried that YouTube is going to take up all your time and become too much to manage. What you need to know is that YouTube, just like your blog, needs consistency. So create a schedule that you're comfortable with like once a week.
Next, there are easy ways to generate video content. You can turn your blog post content into videos and post them to your YouTube channel. This will help you create a strong connection between your blog and YouTube.
So for instance, if you just published a post on tips for creating a successful blog, you could make a YouTube video where you talk about the same thing. You could even tell your users to read all about it on your blog and post a link in the description.
That way, you can send YouTube viewers to your blog. And later on in this guide, we'll also show you how to send website visitors to your YouTube channel. So it's a win-win both ways.
In a nutshell, here's why a YouTube channel is great for bloggers:
Attract more users to your blog
Increase brand visibility
Make your blog more interesting with embedded videos
Increase engagement
Improve user experience
One of the best things about having a YouTube channel is that it can help you overcome writer's block. So if you aren't able to come up with new written content, you can make a video that week instead.
Now that we agree a YouTube channel will be beneficial, we'll show you how to create one next.
How to Create a YouTube Channel
Step 1: Sign up with YouTube
YouTube is owned by Google and the two platforms are intertwined. So before you can create a YouTube channel, you need to sign up for a Google account.
When you're creating an account on Google, you'll need to enter a username and password. Then make sure you choose 'For work or my business' when they ask you what's
[…]
This article was written by Melinda Bartley and originally published on Blog Tyrant.