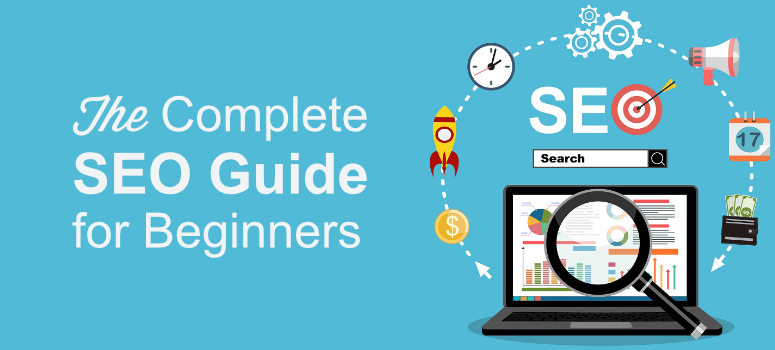 Without a doubt, Search Engine Optimization (SEO) is the cheapest yet most targeted way to drive traffic to your site. With SEO, you can help your target users discover your content at the right time when they're looking for it.
Contrary to popular belief, WordPress SEO isn't confusing or tough. With the right SEO tools in hand, it's totally possible for you to optimize your site for search engines regardless of your skillset.
In this article, we'll explain the basics of WordPress SEO, how to implement onsite SEO and ultimately master the SEO game.
What Is SEO & Why Is It Important?
SEO or Search Engine Optimization is a technique through which you optimize your web pages in order to drive free organic traffic from search engines like Google.
Basically your goal is to follow WordPress SEO best practices on your site and help search engines easily crawl and index your site for the right keywords. This way you can potentially help users discover your content when they're looking for it by searching with the keywords that you're targeting.
How Does Search Engines Work – Crawling, Indexing and Ranking
Search engines like Google, use advanced algorithms to understand and rank web pages appropriately in search results.
However, in layman's terms, search engines basically have 3 functions.
Crawling: In this process, it crawls thousands of web pages to discover relevant content. This is the first step of having a search engine recognize your page and show it in search results
Indexing: Store and organize the content found during the crawling process. When a user looks for information, search engines return the results from its index.
Ranking: It's the process of ordering the content based on quality and relevance. That means if your page is ranked #1 for a particular query, then it will be shown first for that search query.
WordPress SEO Best Practices for Beginners
WordPress is one of the most SEO optimized website builder. But that doesn't mean your content will be automatically crawled, indexed and ranked on Google just because you were using WordPress.
Fortunately, with WordPress, it's easy to follow SEO best practices. Let's take a look at some of the best WordPress SEO best practices.
1. Enable Your Website Visibility Settings
The first thing you need to do is to ensure that your website isn't hidden from search engines. WordPress comes with a built-in option to hide your website from search engines. This feature is helpful to you if your website is not ready to be crawled, indexed and you need more time to work on it.
While setting up the
[…]
This article was written by Editorial Team and originally published on IsItWP – Free WordPress Theme Detector.