A
re you using guest posting as part of your blogging strategy?
Despite the bad press a few years ago, guest posting is still one of the best ways to promote your blog and should form part of your overall blogging strategy. 
In this guide, you'll discover the benefits of guest posting and learn how to execute a successful guest posting strategy. We'll show you how to find suitable sites, research topics, pitch your ideas, and make the most of your guest posts.
Let's get started!
What Is Guest Posting?
Guest posting, also called guest blogging, means writing and publishing an article on someone else's blog. 
Is Guest Posting Safe in SEO?
A few years ago, you'd have seen a thriving guest posting industry in almost every blogging niche.
People were swapping articles on each other's blogs, and it was helping them get traffic and boosting their Google rankings.
Some bloggers were even making money by charging guests an advertising fee to include links in their guest posts because they knew how valuable that backlink was for the guest.
But any attempt to boost search engine ranking artificially is classed as black hat SEO. And one type of black hat SEO Google really hates is link schemes, which includes buying and selling links, and excessive cross-linking with other sites: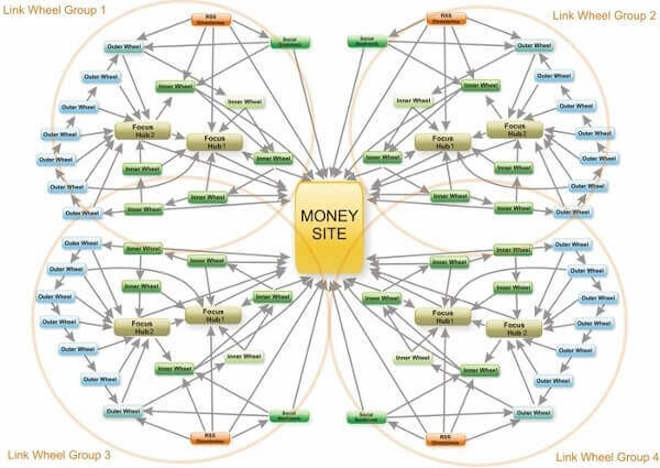 This all changed when Google changed their search algorithms with the Penguin update back in 2012, and then even further in 2014 when Google's Matt Cutts basically told people to stop guest posting for SEO purposes.
"So stick a fork in it: guest blogging is done; it's just gotten too spammy."
But then, after some to and fro, it became clear what he meant. 
"I just want to highlight that a bunch of low-quality or spam sites have latched on to "guest blogging" as their link-building strategy…"
Bottom line: Guest blogging isn't dead, as long as it's done correctly. Make sure you write authentic, high-quality content on trustworthy guest sites.
Back to the top
The Top 10 Benefits of Guest Posting
You might be wondering why you should bother with guest posting after what's happened. But it's still an important strategy for growing
[…]
This article was written by David and originally published on Blog Tyrant.