There are many ways to make your website more engaging. One of them is to add music and playlists to your pages. Whether you're looking to promote your own audio or someone else's, the Mixcloud embed block can help you easily integrate your Mixcloud playlists and profile with your WordPress site.
In this post, we'll explain how to add the Mixcloud embed block to your WordPress posts and pages, and discuss its settings. We'll then provide tips and best practices for using this element and answer some frequently asked questions.
Let's get started!
How to Add the Mixcloud Embed Block to Your Post or Page
Adding the Mixcloud embed block in WordPress is a quick and easy process. Note that you don't need to have a Mixcloud account to use content from this site. However, the playlists or tracks you share need to be public.
To get started, you can open the Mixcloud profile, playlist, or track that you want to embed. We'll use a track as an example.
Under the web player, click on the Share button:
Once you click on Share, a pop-up window will appear. Copy the URL: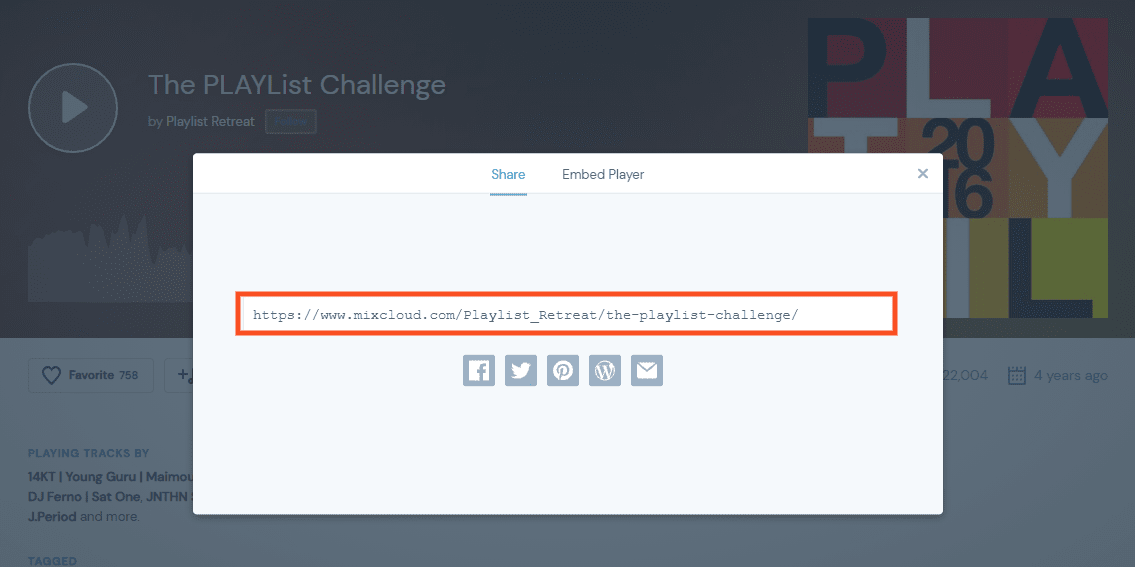 Now, you can navigate to the WordPress post or page where you want to insert it. Next, click on the Add Block (+) button and search for "Mixcloud". Then, select the icon that appears: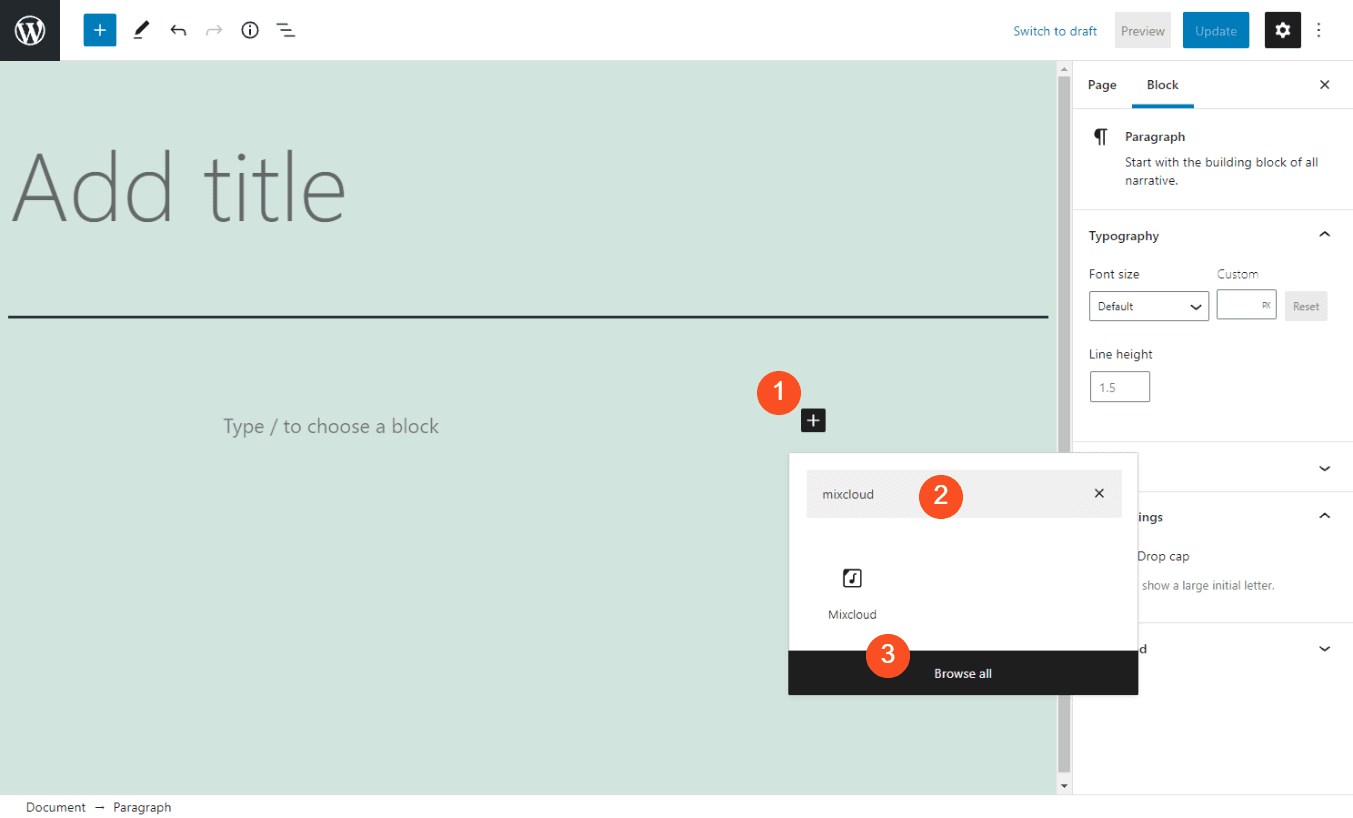 Another way you can add the block is by typing "/mixcloud" into the Paragraph block of the text editor. Then press your Enter key, and the element will automatically be inserted.
Once you insert the block, you can paste the URL within the text field and select Embed:

Then, a preview of the track will appear within the text editor. In the next section, we'll look at the various settings and controls you can use for this block.
Mixcloud Embed Block Settings and Options
Each WordPress block comes with its own set of controls. Let's take a closer look at what these are for the Mixcloud embed block.
Once you insert and embed the Mixcloud URL, a toolbar will appear along the top of the block with four icons:
[…]
This article was written by Will Morris and originally published on Elegant Themes Blog.