Starting a new website from scratch and seeing it grow and become successful overtime is fun. But there is a catch for this – and it all starts with choosing the right website building platform.
Luckily, there are a number of great options available that you can choose from. These include WordPress, Wix, Drupal, and Squarespace. In this article, however, we will compare and contrast WordPress vs Squarespace.
While both platforms are designed with a common purpose, and that is to help users build stunning websites without wasting much time, they offer contrasting approaches, features, and tools when it comes to building a website.
So, without wasting much time, let's get started with an overview of each and then dive into the different evaluation categories.
WordPress vs Squarespace
What is Squarespace?
Squarespace is a SaaS (software as a service) website building and maintenance tool. To use the service, you pay a monthly subscription fee.
Unlike WordPress, Squarespace is an all-in-one service. This means that everything you need to build and maintain your website is provided in the service such as a domain, hosting, themes, templates, CMS, eCommerce, and support.
Squarespace is offered in two versions. That is the developer's version for people with web development skills and the "standard" version for people without web development skills.
Although Squarespace is a little vague on their user base, they have a market share of 2.7% according to Web Technology Surveys, which is such a significant difference in reach compared to WordPress.
Nevertheless, Squarespace has a significant following and a loyal fan base thanks to its simplicity and ease of use.
What is WordPress?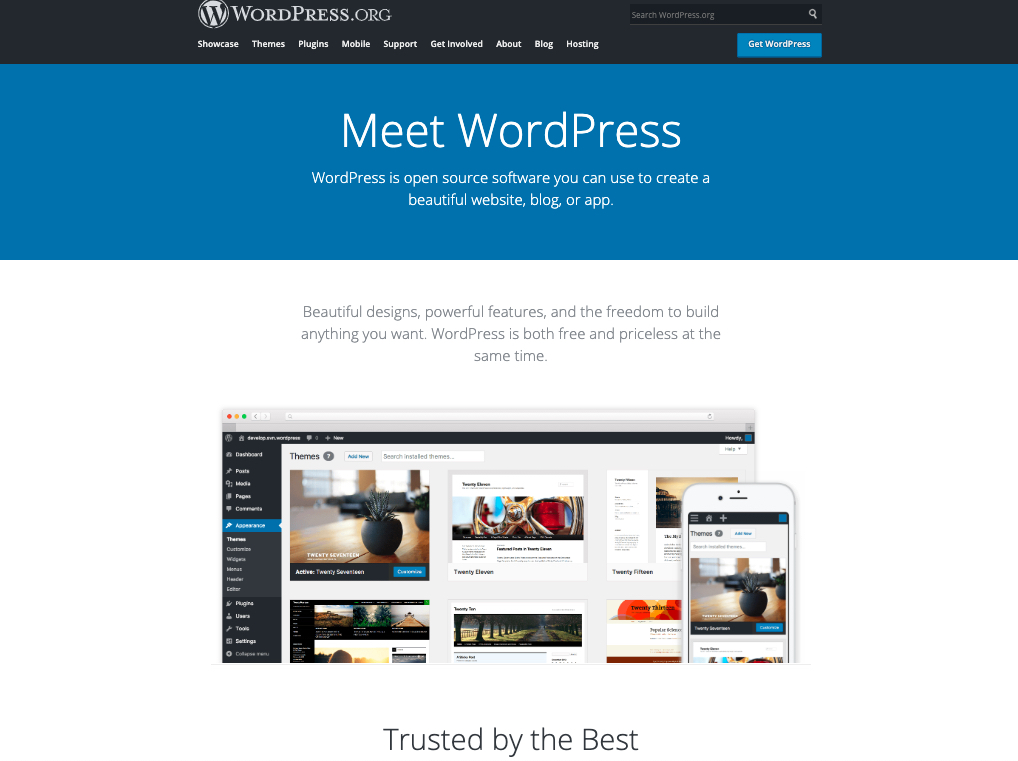 WordPress is available in two versions. So when we talking about WordPress, we are either referring to the Hosted WordPress version or the Self-hosted WordPress version.
Let's see the difference between the two.
Hosted WordPress
Hosted WordPress, better knows as free WordPress is the version of WordPress available at wordpress.com. Just like Squarespace, Hosted WordPress is a SaaS tool for building and maintaining a website.
Worth to note is that, hosted WordPress is offered both as a free service and as a paid service. The free plan has limited functionality and we would not recommend it for a professional website.
The paid service, however, offers unlimited access to a broad range of features such as themes, plugins, SEO tools, and email support. All you need to do
[…]
This article was written by MyThemeShop Editorial Team and originally published on Blog – MyThemeShop.